CALI DREAM 💭 August 2021
California Dream 2021
Cali Dream from fem. seed. Planted in potting soil(fox farm), Pete Moss, and pearlite.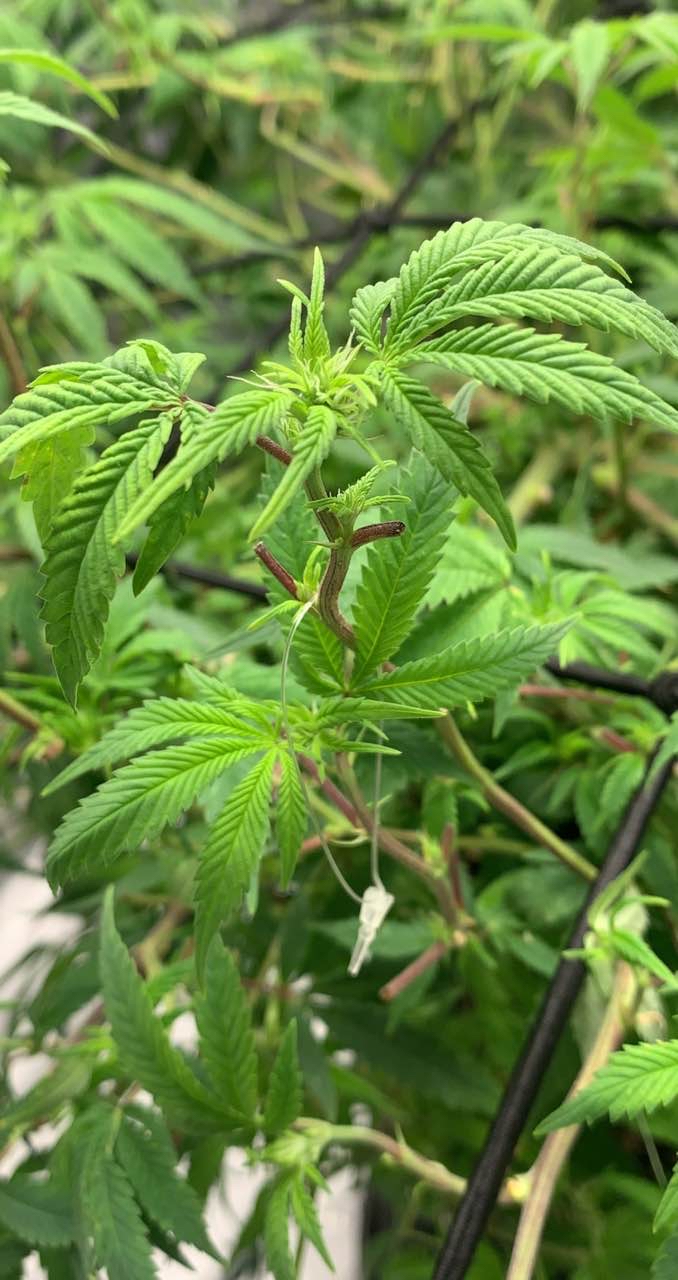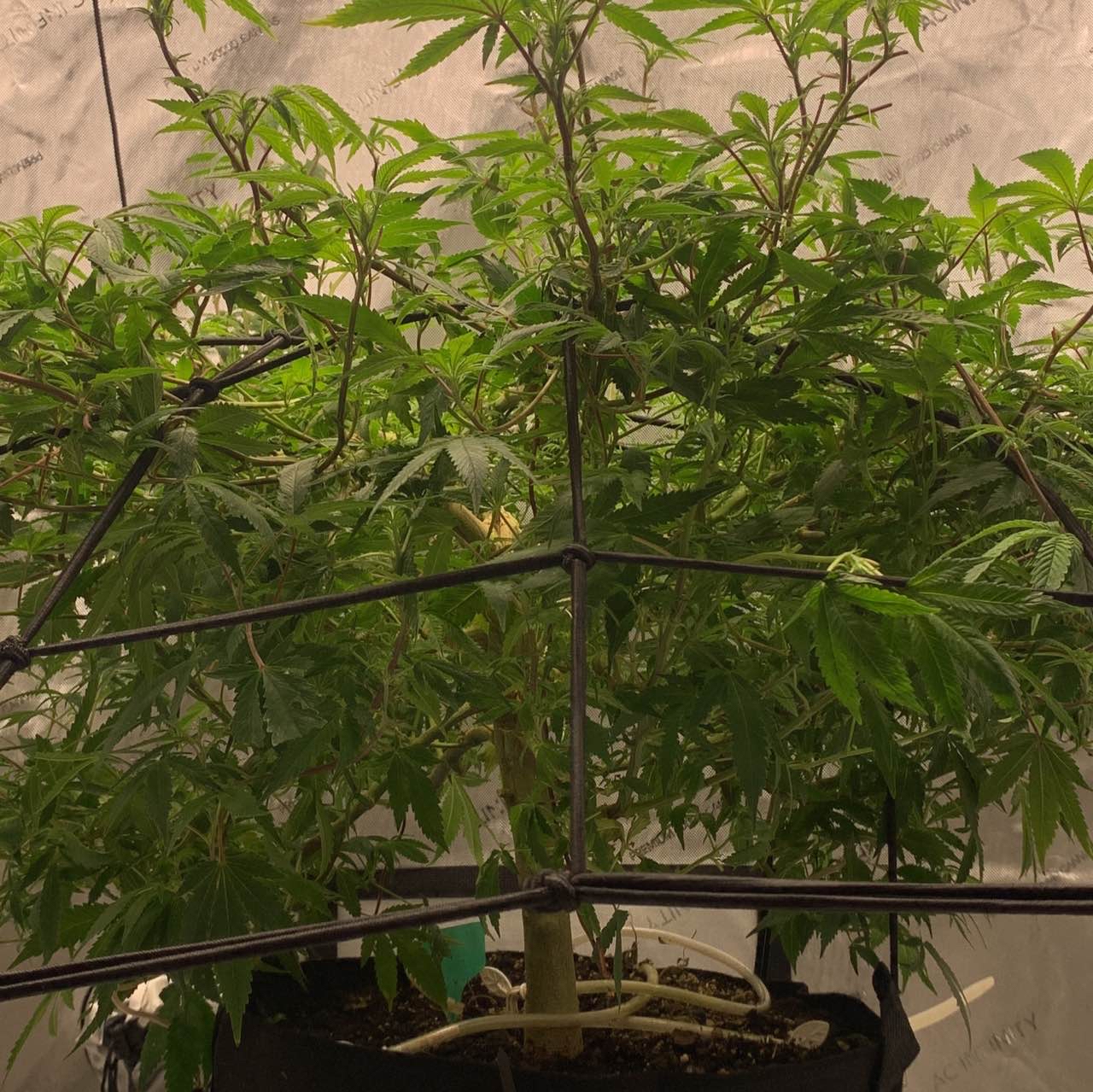 I keep seeing more & more growth! Love her! 💚💚💚💚
a year ago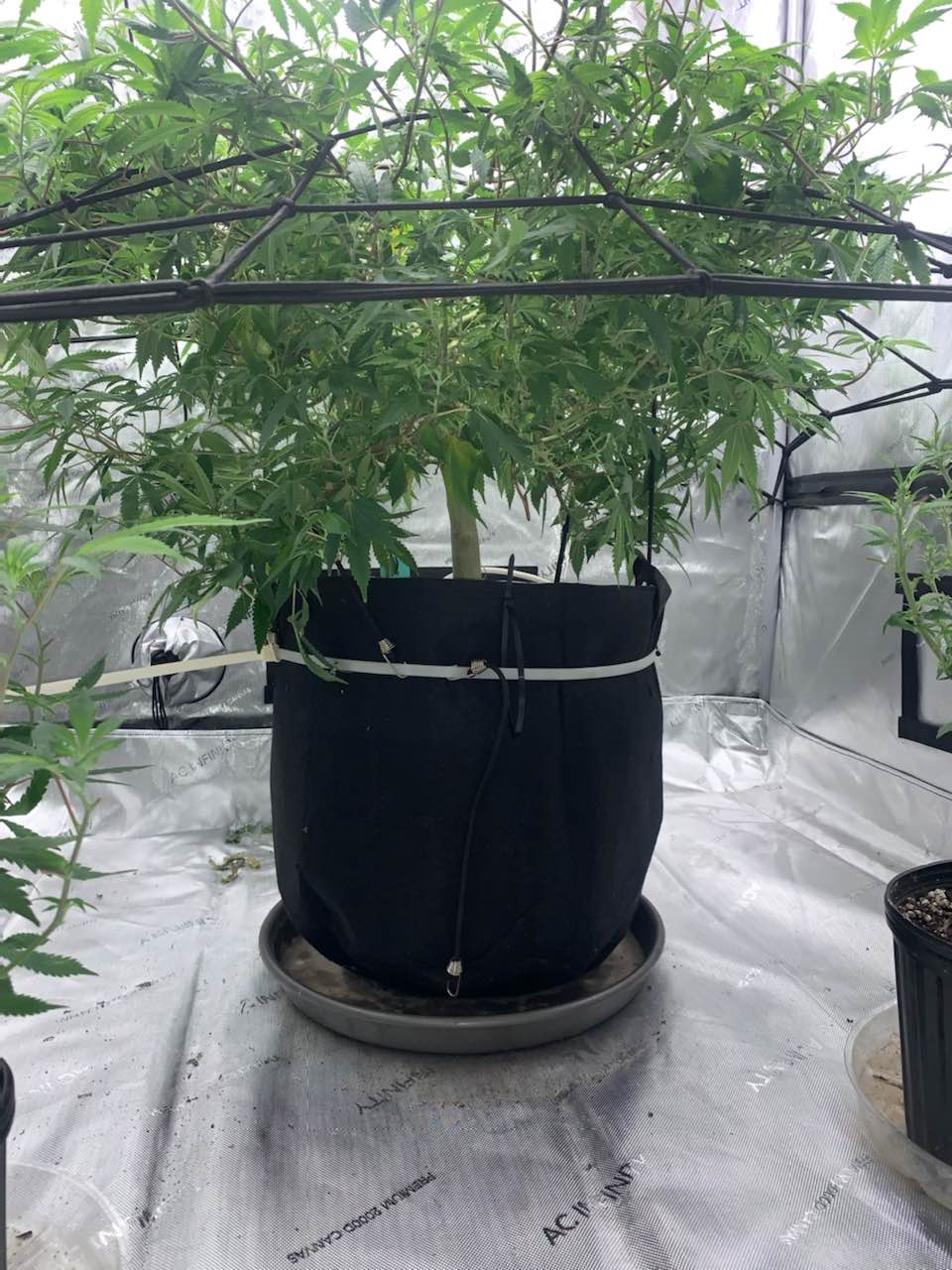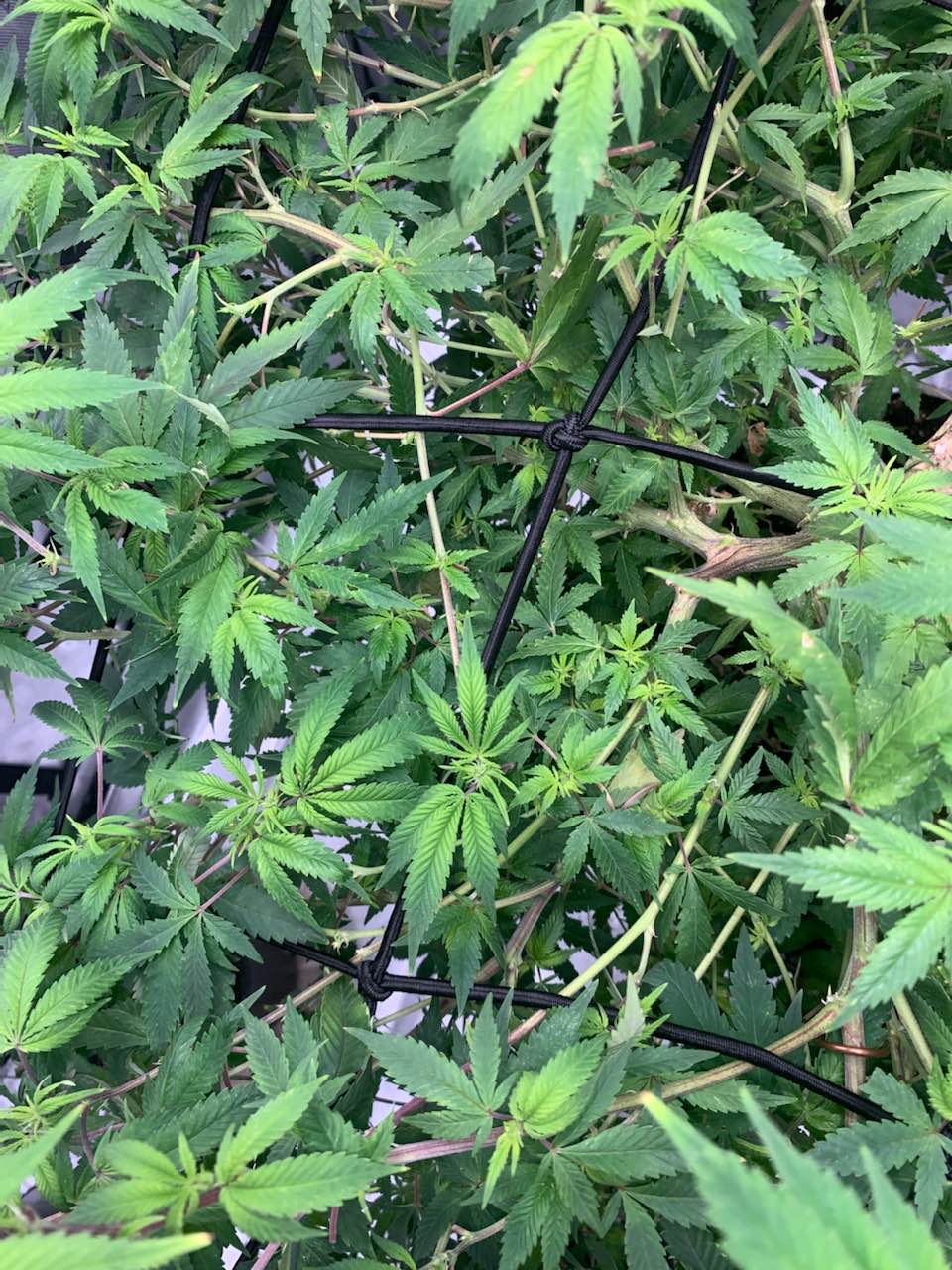 Every day something new!! 💚😆
a year ago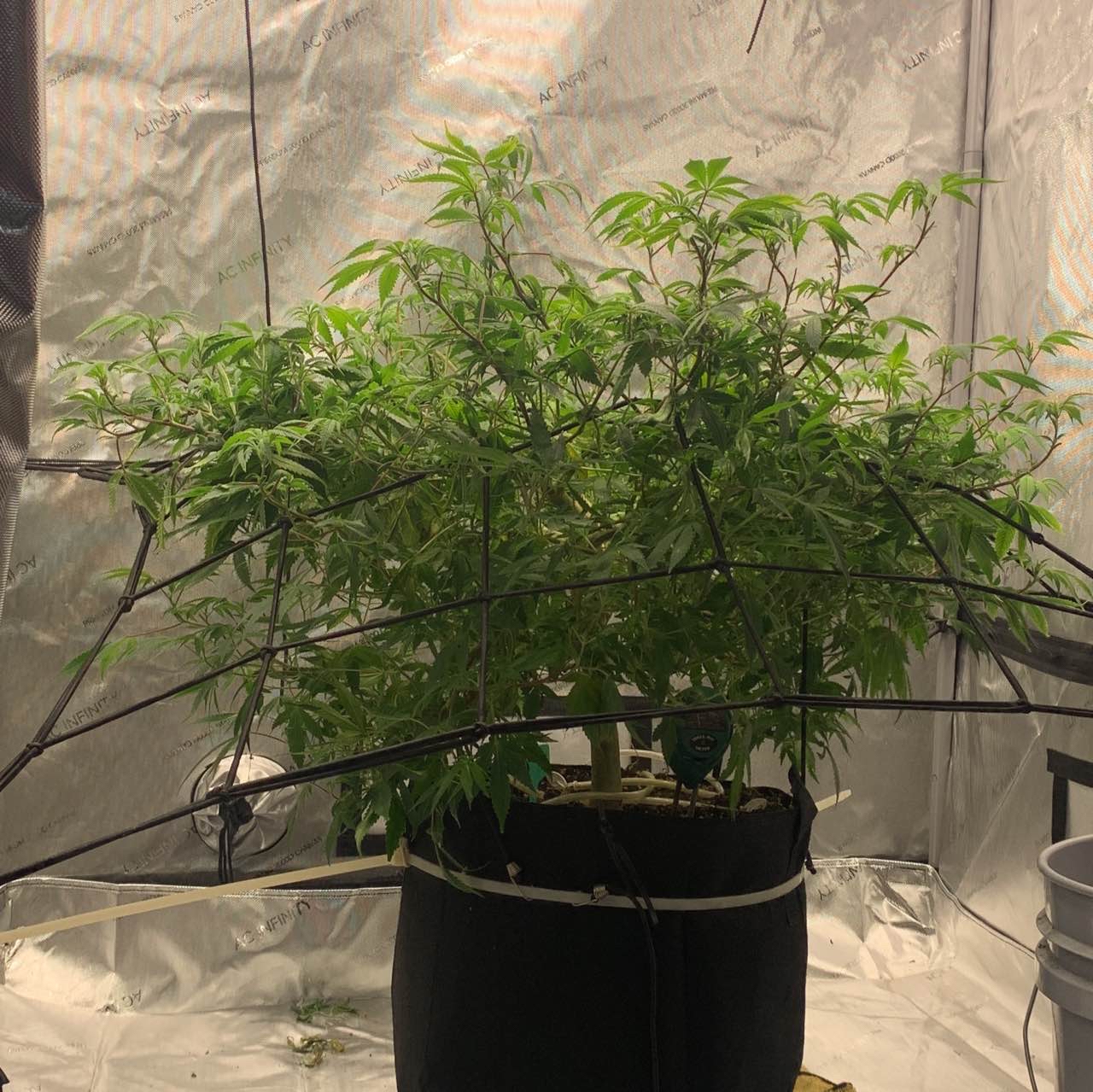 Day 123 CALI HAS FLOWERS & some helpful info
a year ago
Caliban Great book. I have that and the Cannabis Growers Bible.
View 4 additional comments
She's growing great with some serious stress training. Today, she's sad though! Maybe time for a flush and ph check. Any ideas here?
a year ago
Flowering day 4
a year ago
Second day of flowering
a year ago
Changing light cycle to flowering & moved to a 4'x4' tent for plenty of space!
a year ago
bling guru That's tucked way down. It's that big!! The tent is 4'x4'. Just move it to the new tent today. It was crowded!!
View 2 additional comments
Cali is soooo happy! And trimming her a bit today!
a year ago
bling guru I only took it outside to trim. She never got left alone! 😆
Cali is so full!
a year ago
What's wrong with her?
a year ago
junglemann Darker mean too much of nuts lighter spots means less balance out water
junglemann I'm also a beginner but I would say u probably have more of on nutrition than the other
View 2 additional comments
Cali is so full!
a year ago
Just an update! Looking good I think!
a year ago
bling guru I'm keeping it low & full, tying the branches low and moving them around to max the light. I'll be flowering soon, I just haven't decided yet.
View 1 additional comment
Still thinking I'm off on the nutes. Any advice on this leaf coloring going on?
a year ago
Getting thicker!
a year ago
Watered & fertilized
a year ago
bling guru If you're wondering about the socket… it's hanging feom a branch to help stress
Looking better! Was a bit nutrient def. color is coming back!
a year ago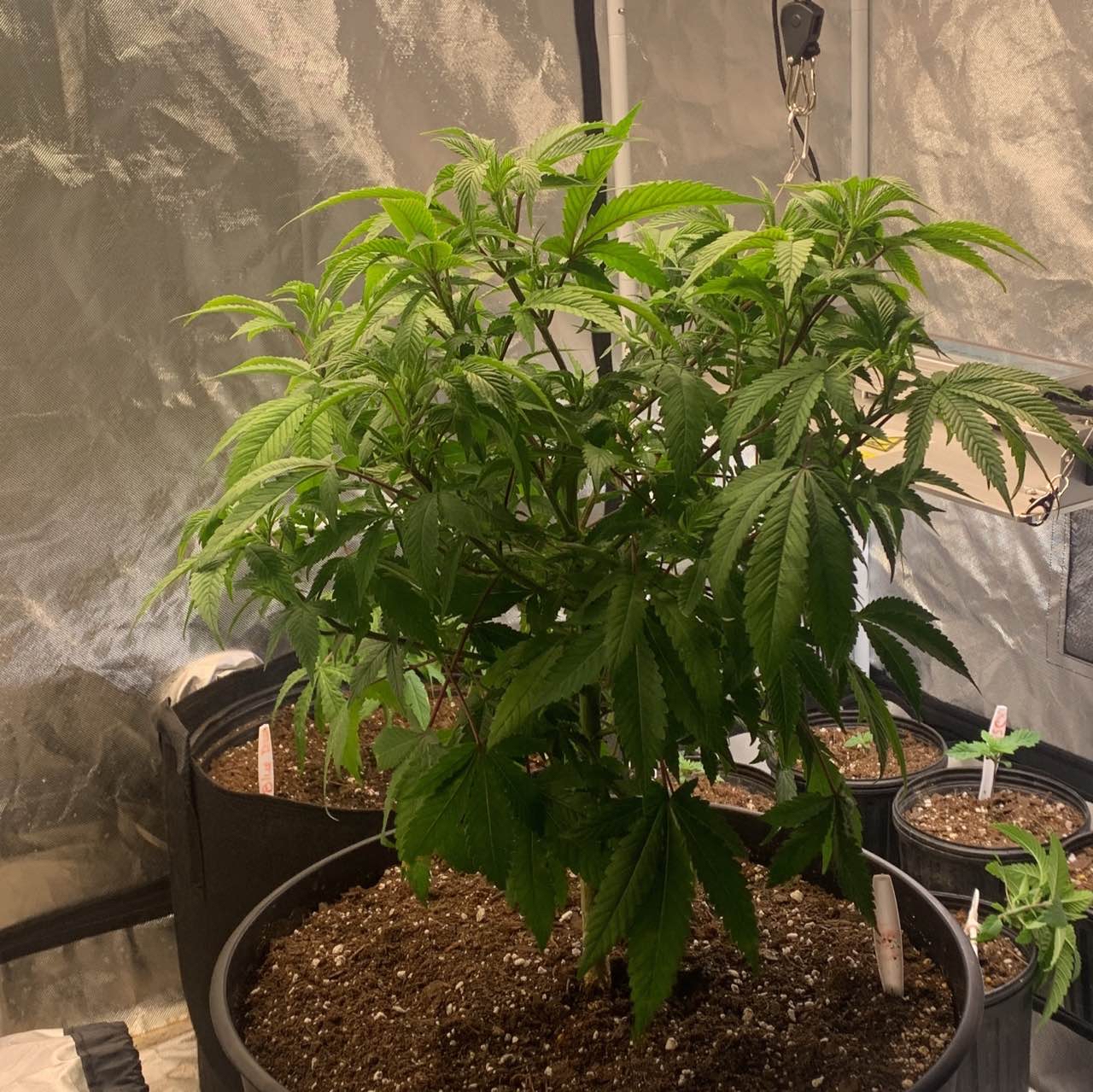 Gave Cali a quick trim(per recommendations here) I think I did ok!👍🏻
a year ago
GreenNinjaMaster Take everything off the bottom 1/3 of the plant. It won't produce anything worth wile. It will put more energy to the top nugs. Also you can use bamboo sticks to spread the branches out to get better light penetration. Keep up the good work tho.😎
bling guru Thank you! I trimmed a bit more after the pic. Do you mean the bottom 1/3 of each branch?
GreenNinjaMaster Yes the bottom 1/3, it's going to be just wispy buds. The bottom is just breading growns for pest and problems. The goal is to have a even canopy and spread those branches out. 👍
View 2 additional comments
kactai Nice and bushy! Could use a little hair cut…. Well maybe just a trim 😉 and she seems a little droopy… was this just before a much needed watering?
bling guru Yeah I didn't fertilize properly so it was a bit deficient. Added that a couple days ago. Redid my tent today… added a photo.
View 1 additional comment