ZKittlez Auto
ILGM
Indoor Grow Mars Hydro 4x4 TSW2000 - Coco Coir & perlite medium, Sensi Coco Grow & Bloom, Calmag & Bud Candy 18/6 On/Off, 3G pot
Got about 5 ounces.
2 months ago
Chop chop done
2 months ago
doworkson89 Looks good man hope my skittlez looks that good
View 2 additional comments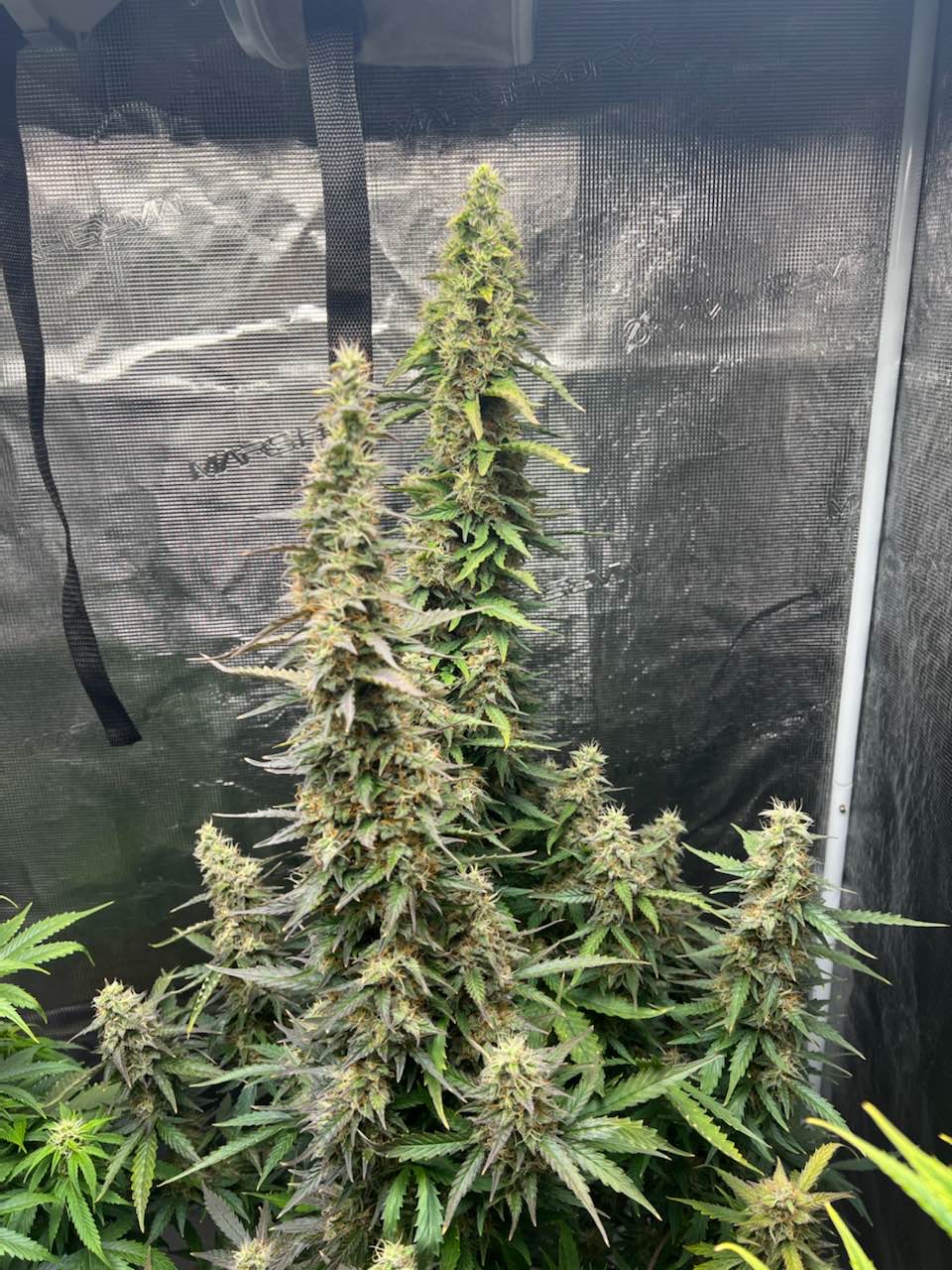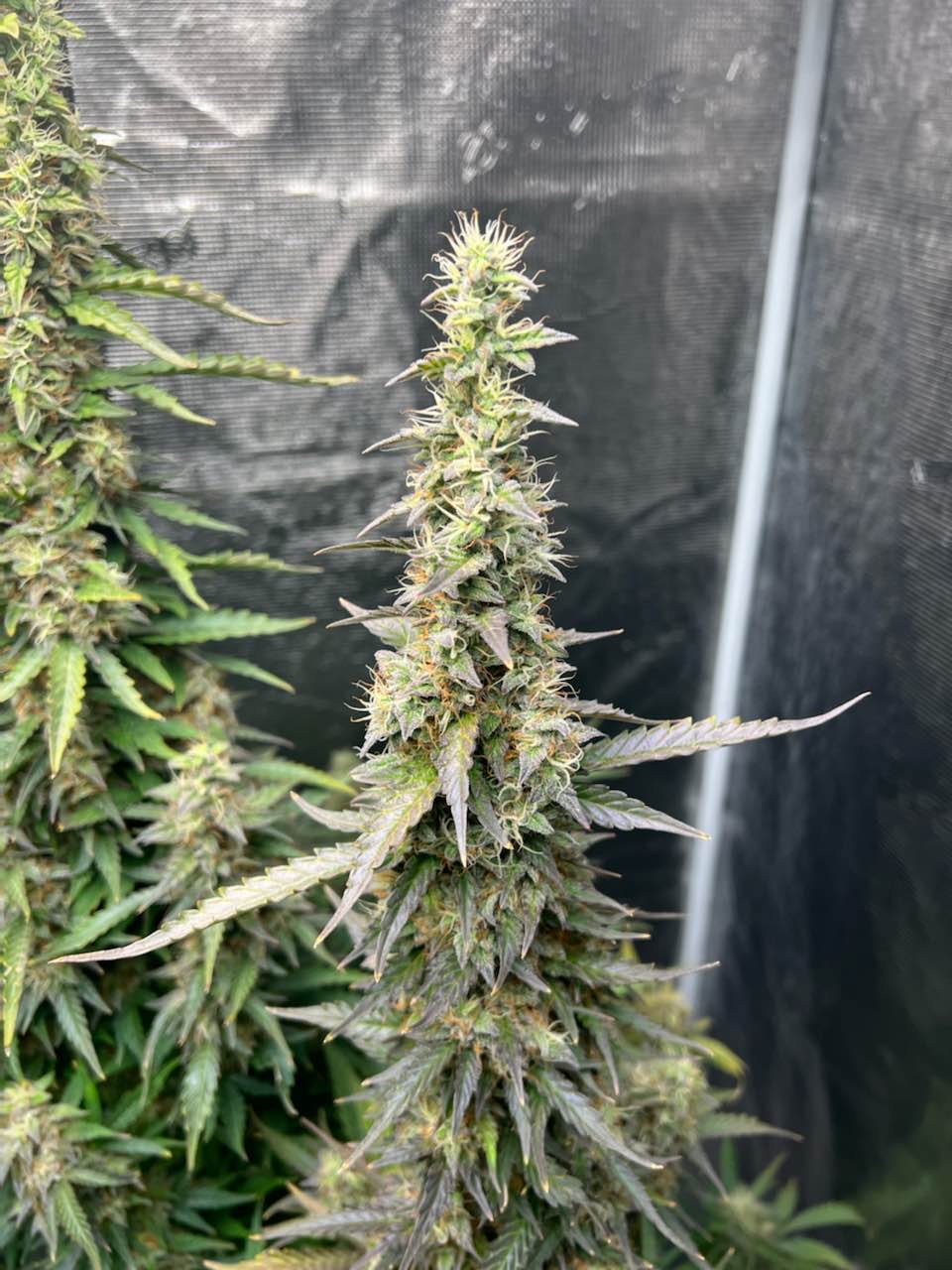 Last feed of nutes… water diet now
3 months ago
Progress… Happy😁
3 months ago
Alchemist Holy hell dude is that all one autoflower? Congratulations. Wtf have you been feeding her 😂 did u top this one?
Secman Cheers🍻 🤙just letting her do her thing..
View 7 additional comments
Pretty😍 except the bit where I put a heater direct on her. Won't do that again.
4 months ago
View 1 additional comment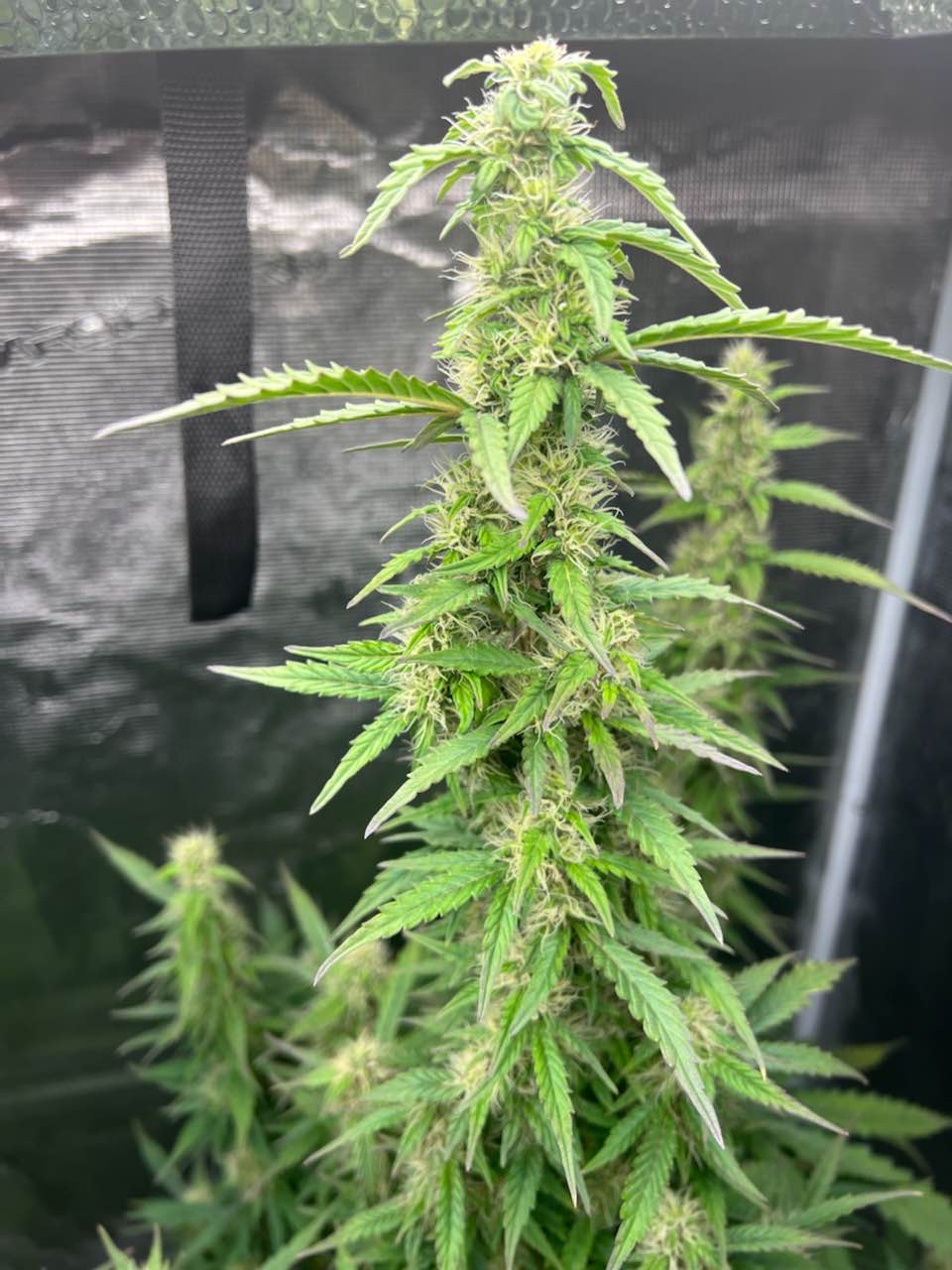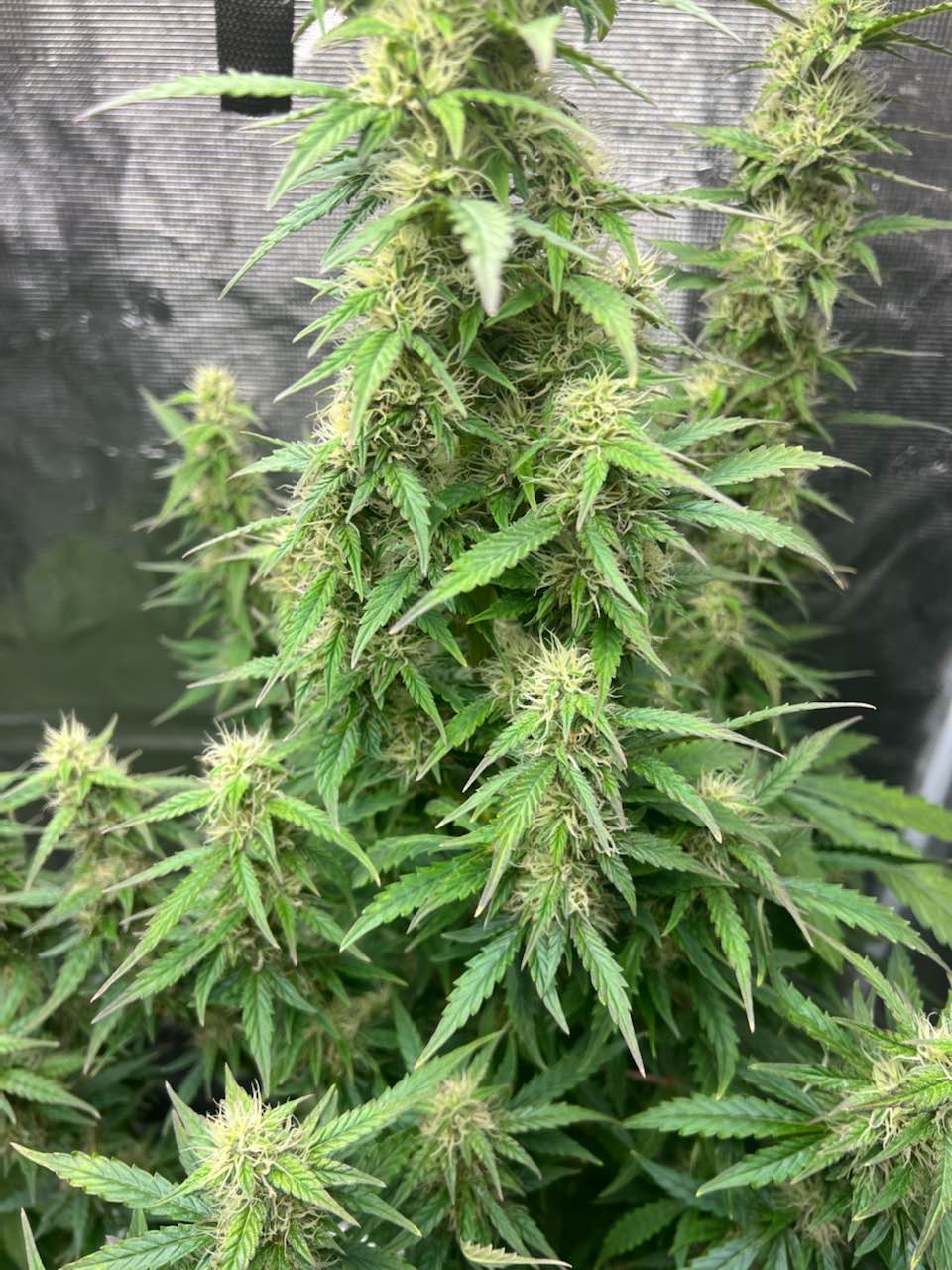 Getting some purple on the leaves😍
4 months ago
BINAII Bro, the pant looks amazing. I thought Zkittlez was an Indica. This baby girl looking more Sativa than anything. You might be growing something else. Lemme know.
Growing nicely
4 months ago
@_znero IG They are growing nice. Did you get a good stretch early flower?
Secman I think she gonna produce some good results. 😁
Bit of a trim
4 months ago
Still getting taller.
4 months ago
She's bouncing back great..
4 months ago
'Ol Lawson I would defenitely get a bigger bag bro about 50 liter
'Ol Lawson I have 4 x 50 liter growbags one would easily fit
View 16 additional comments
Bit of light burn I think
5 months ago
bonojohnson The brown might not be light burn what's the ec of your run off
Secman Dunno. I don't measure that
bonojohnson Last time I had plants with that brown rust it was a salt buildup issue
View 8 additional comments
Flushed her.. to yellow
5 months ago
Added abit more Cal Mag.
5 months ago