Qubble Kum (Quantum Kush x Bubblegum)
Spring 2023
This plant is the result of being hit with quantum Kush pollen; from a beautiful nail plant that had great inter-nodal spacing and beautiful flowers when he bloomed!
Qubble Kum (Quantum Kush x Bubblegum) Indoors and Outdoor
Curing for around 35-40 days
a day ago
Tallboy2023 It gets so much better the longer you cure 🙏🏼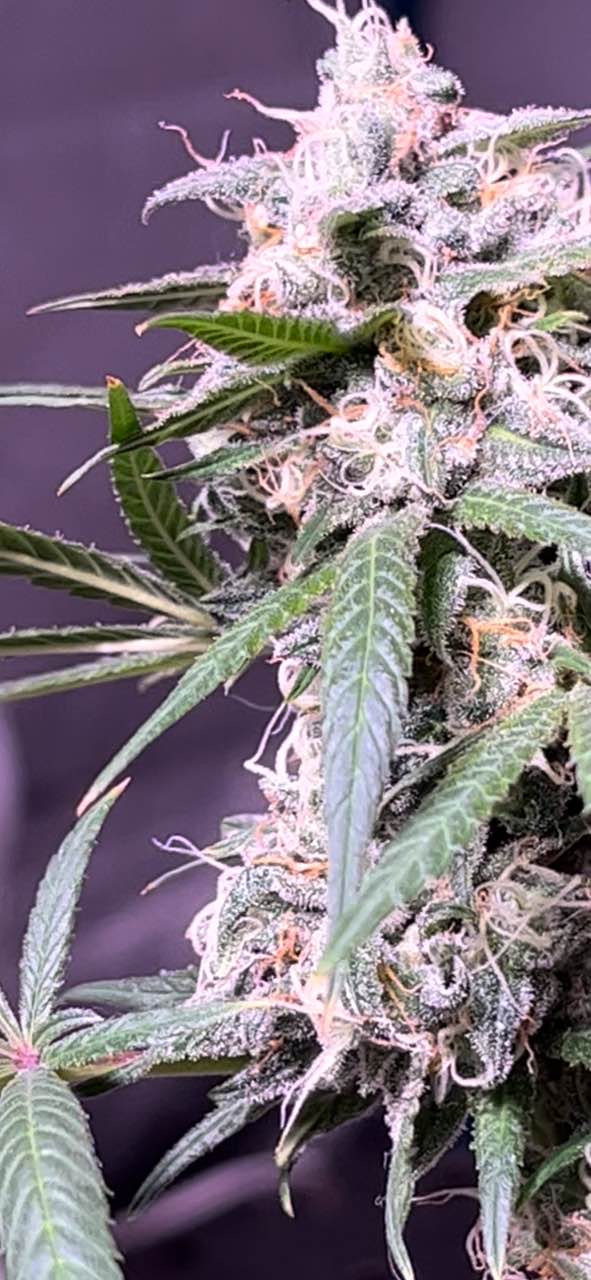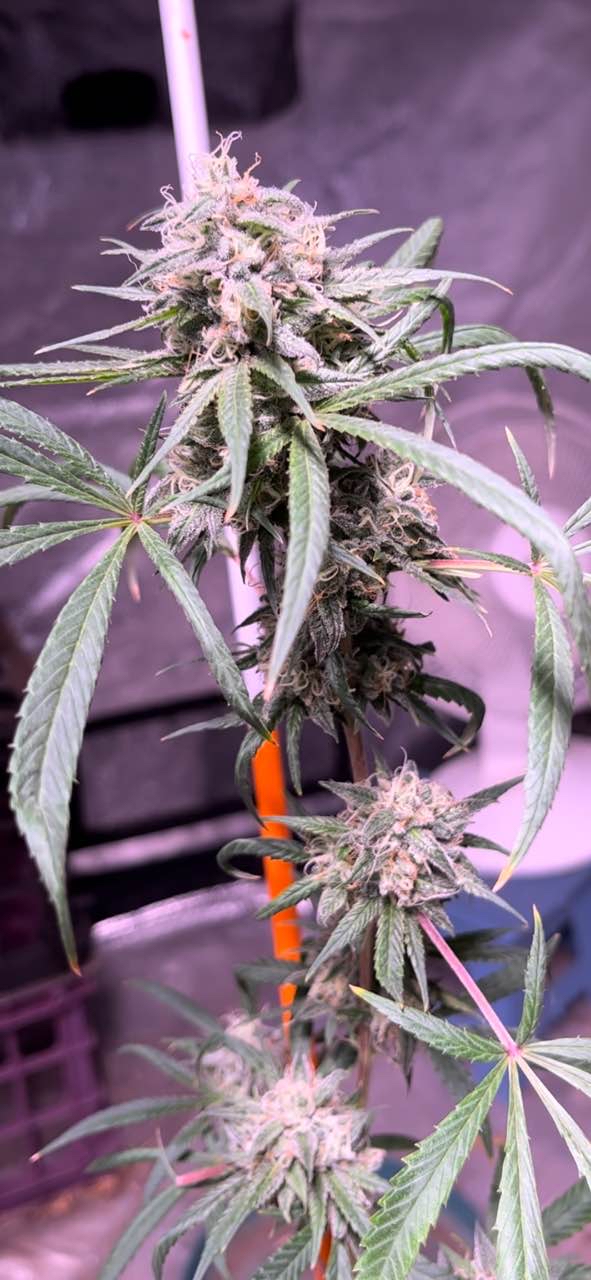 Finishing up this weekend
a month ago
trichometheatre The others are curing! Terps are bonkers!!!!! Cat piss to earthy fruit!!!
Harvested first plant that is now hanging in other tent 🏕️ I grew 8 plants under one California Lightworks SolarXtreme 500 (400 watts). Took a minute, but the sample I took has me stuck standing in front of my microwave writing this?🫠 Trichomes are on watch and waiting to pull the trigger! Patience brings patience.
2 months ago
All have entered full senescence and the trichomes are finishing up ⬆️ ☮️💚🦠🧬💦🌈🖖🏼
2 months ago
Everything is finishing up! Just keeping an eye on those trichomes!
2 months ago
Joey weed seed U wanna look at the trics on the bud more than the leaves
trichometheatre Okie dokie lil buddy! Thank you very much! I appreciate the feedback my g!!!☮️💚🧬🦠🖖🏼
View 3 additional comments
Moved some plants inside under a 400w HPS light 💡 Last pictures are a harvested plant 🌱 My first ever seeds of my own! The first two pictures that I'm pushing outside just to test my genetics 🧬 which seemed to be extremely pest and disease resistant; probably a result of the Bubblegum that are within the lineage? The other plants are absolutely stacking! California Lightworks 500 beaming with a high red on another LED, Huge trichomes glowing! Gonna be a fun harvest since I made the seeds!
3 months ago
View 2 additional comments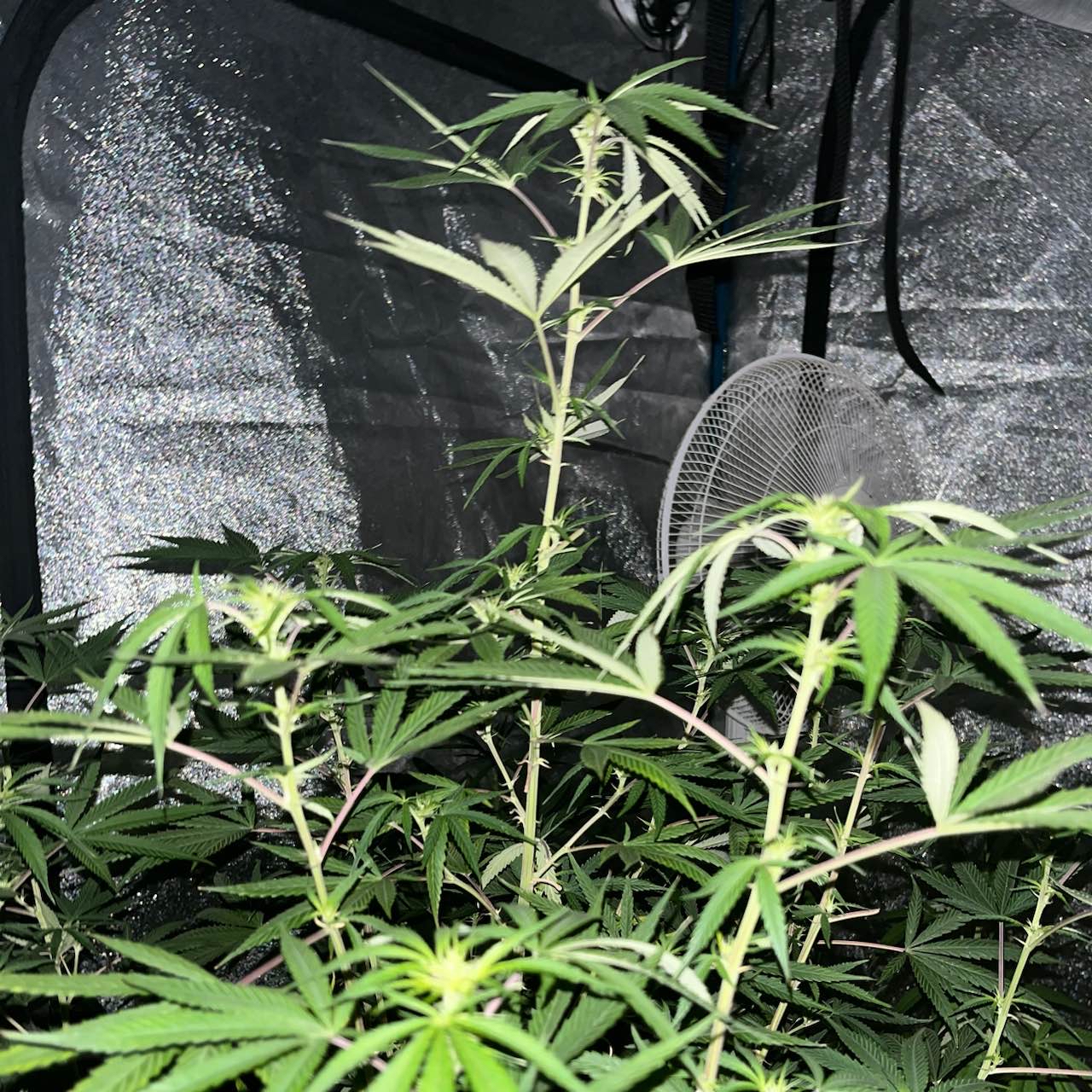 Inside plants are being fed with a compost tea that consist of microbes sugar, very light Cal mag, fish, emulsion, and enzymes that these will be fed with within the next two days. The doors the plants outdoors excuse me hi so hi will be fed with enzymes and microbes only.
3 months ago
Coming along nicely!
3 months ago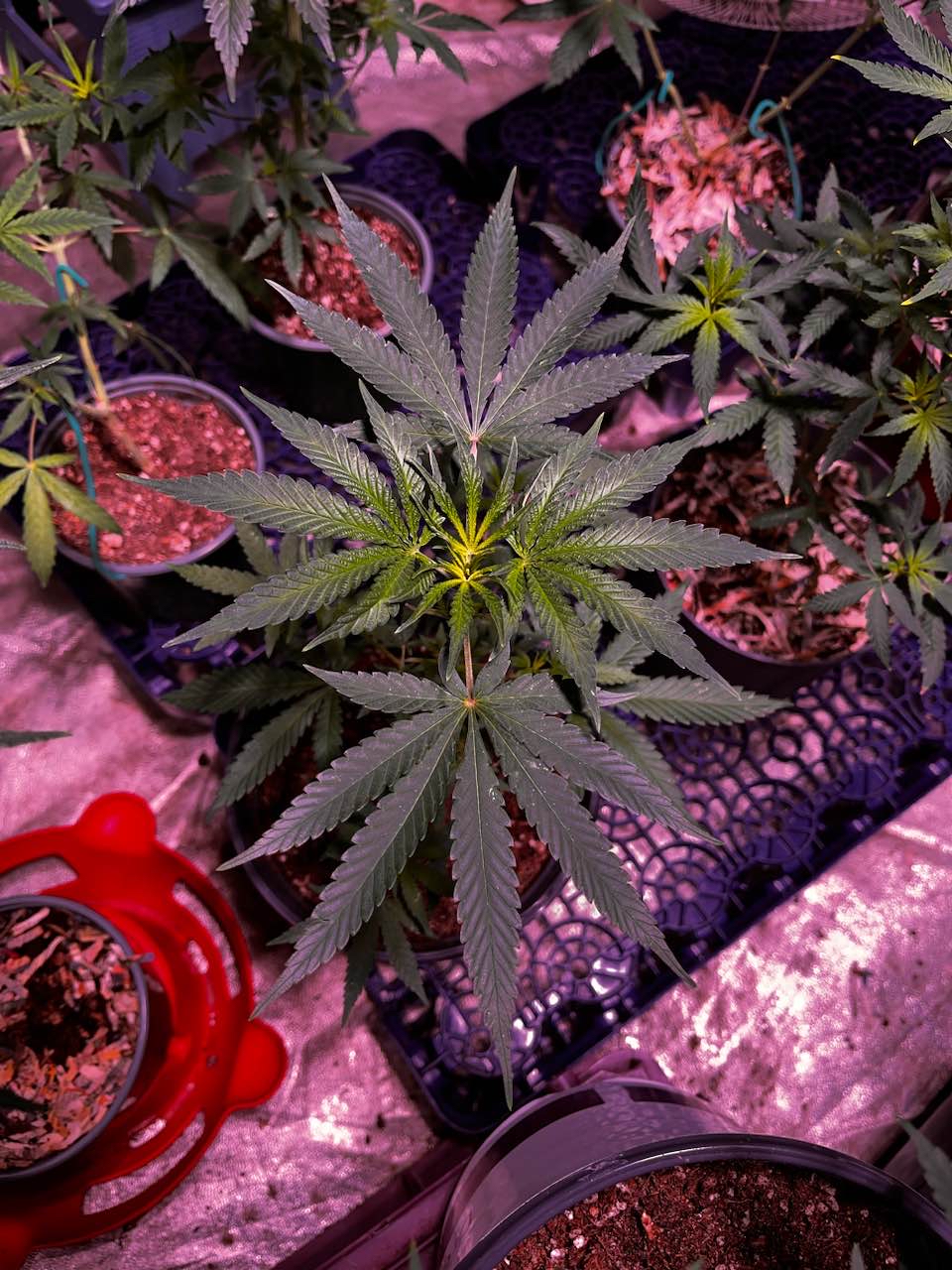 I have culled out many plants;🪴 approximately 10-13 plants have been removed and either given away or planted outdoors. I need to try to get it down to 4 plants 🌱
4 months ago
The rest of the plants need to be sorted out into what I am keeping and notA most have been placed 3 gallon parts 2 .88 exact. size, they will be flipped in about two weeks! I flipped two to confirm my seeds are feminized! ✅ Also to check stretch. These will be fed with Gaia, green, full bloom when flipped.
5 months ago
These will be transplanted tomorrow into Build A Soil 3.0 mix in 2.88 g pots; yes 2.88. These will continue to be fed enzymes, microbes, silica (mono silica). They will have added Gai Green Power Bloom. I've never seen a stretch like some of these plants have produced, and that is due to the weather where I live is extremely cloudy and it has been that way for a couple weeks which has essentially tricked the plants into thinking that it is time to stretch and flower. In fact, I have a friend who has plants that have flowered, and now they are reverting back so I'm thinking as keeping one of these as a mother in a separate tank that I have to try to capture that distinct positive trait .
5 months ago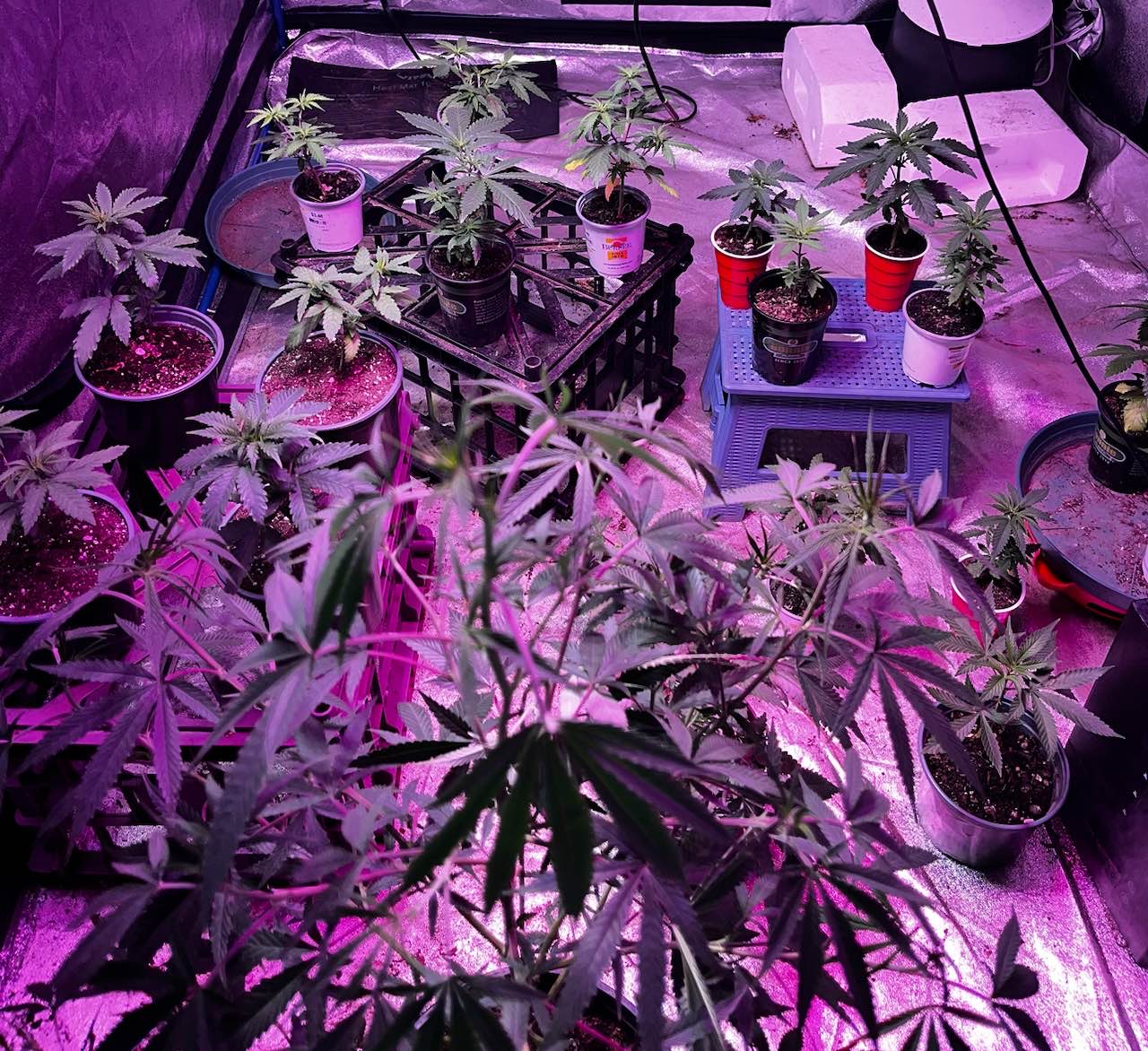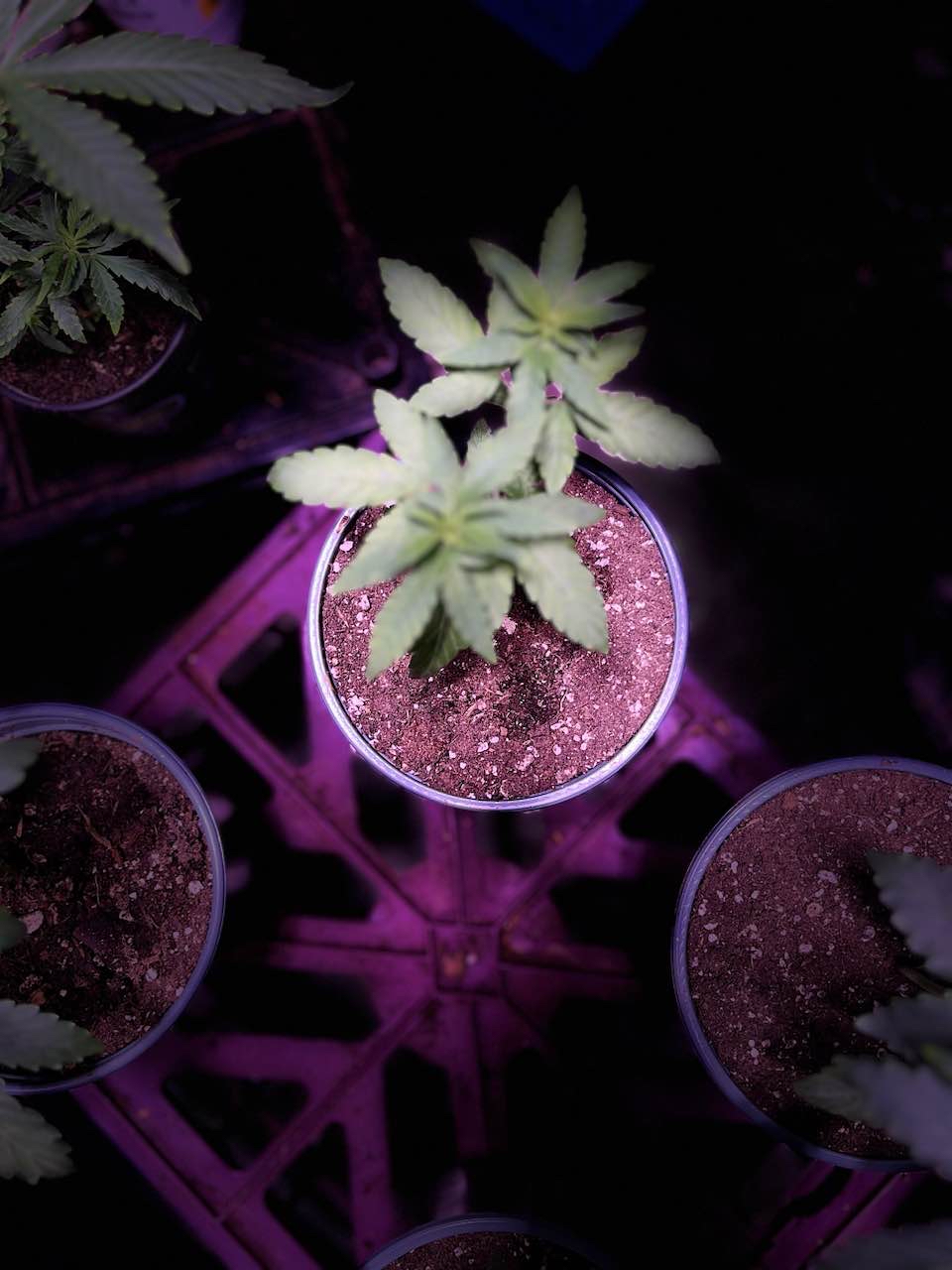 Added some natural pest prevention! These plants are doing so well! I need to pick six out of these to move forward with this project.
5 months ago
trichometheatre Why exactly do you need to switch to 5 gallon pots? Is that just what you have available if you can answer that for me, then I can help you out a lot.
carverjamian@gmail.com They are lil like cups like starter cups it's been 15 days but they are growing I want to switch to a bigger pot
View 6 additional comments
These are the indoor seedlings that are now turning into juveniles. I'm using Build A Soil mix 3.0 mixed with M3 (Michigan Made Mix). The new humidifier is helping a lot!
6 months ago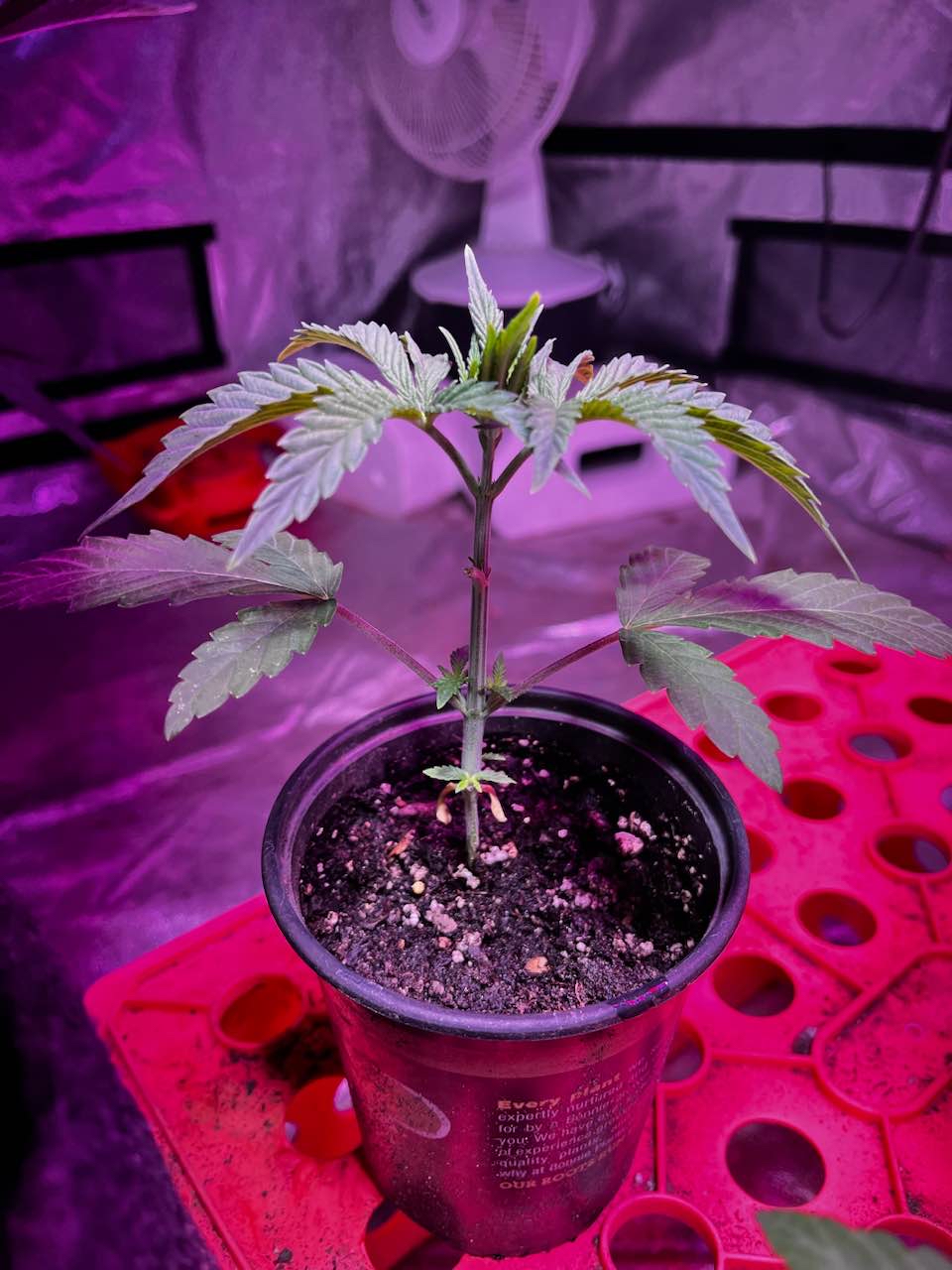 These are looking fkn fantastic! I'm so proud that I was able to make some healthy seedlings 🌱 We'll see how they hold up?
6 months ago
trichometheatre Thanks I appreciate it. Has any one of you tried to breed a TRUE strain; rather than just chucking pollen? Breeding for specific traits, whether it be size,color, yield, Terpenes, nodal spacing or good for bubble?
Looking great ! The hunt begins!!!
6 months ago
I added some myco (Rhizophagus) and I'm using aloe for these little fellas, just to keep the stress down for the roots because a transplant is on the way; one more week and they will be potted up half going outside! It is exciting what is going to happen with my own seeds
6 months ago
Most of my seeds popped with a direct sow!!!!
6 months ago