CenCalGrowing
Unknown 11
?
?
Got the last one down just before the storm. This Nilla Wafer pheno is ridiculous. Super chunky, the other pheno is nice as well, not as chunky but a lot of decent size dense nugs. Smell on both are also amazing. Definitely growing these again next year.
2 years ago
Getting close, started flushing this week. I only took pictures of 3 plants (2 nilla wafers & 1 cinmintz cookies). 3 plants are pretty disappointing but I'm having a buddy wash them for live resin. The other 2 I'm not sure yet. 1 poor nilla wafers I can't even keep upright lol. #croptober
2 years ago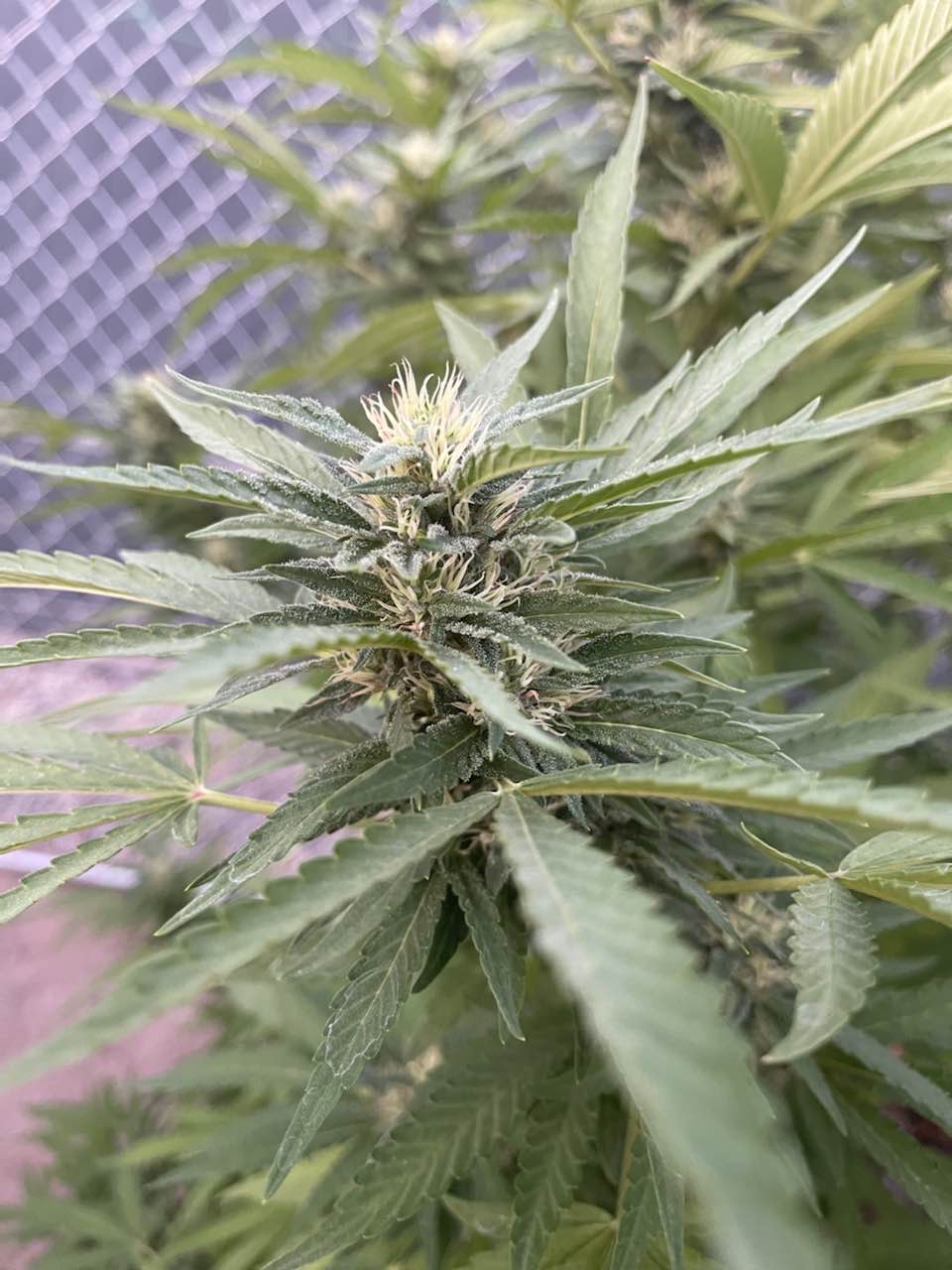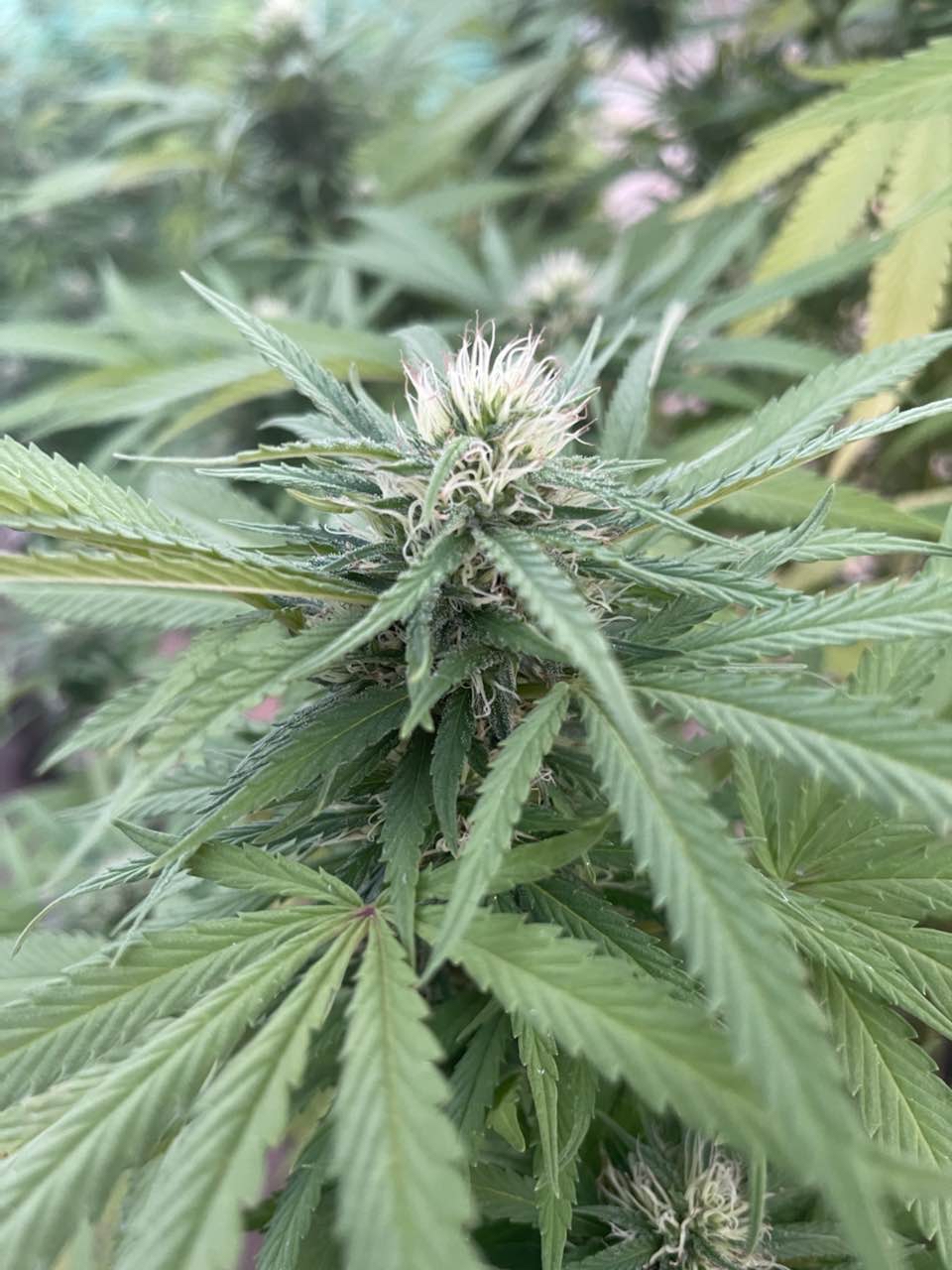 Garden is doin okay. Had a major fuck up last week they didn't get water for just over 48hrs during 100 degree weather. Had hella yellow leaves and some are still dying out. Looks like there getting back to full throttle though.
2 years ago
So it begins. This girl and one other are at about the same pace. The others are just barely getting into preflower. Starting giving nectar for the gods & greengro bloom. Gonna start hitting them with extra mykos as well.
2 years ago
Finally got the trellis net up. Just in time looks like 2 are going into pre flower. Had to put hardware cloth down as the gophers started showing up. All plants except the 2 nilla wafers are unknown. Looks like I got one of each of the NW phenos 👍
2 years ago
Pictures don't do the garden justice. Girls are taking off. Haven't fed since transplant (3 weeks). Plan on top feeding tomorrow then brew a tea this weekend during the heat wave. Had to top the plant I took the individual pic of or she would have been taller than me right now. Can't be mad she's bushing out and still gonna be a monster. Also plan on rearranging them as I added another 10x10 fencing. Now it's time for war between me and the ground squirrels lol 🐿pew pew 🦴
2 years ago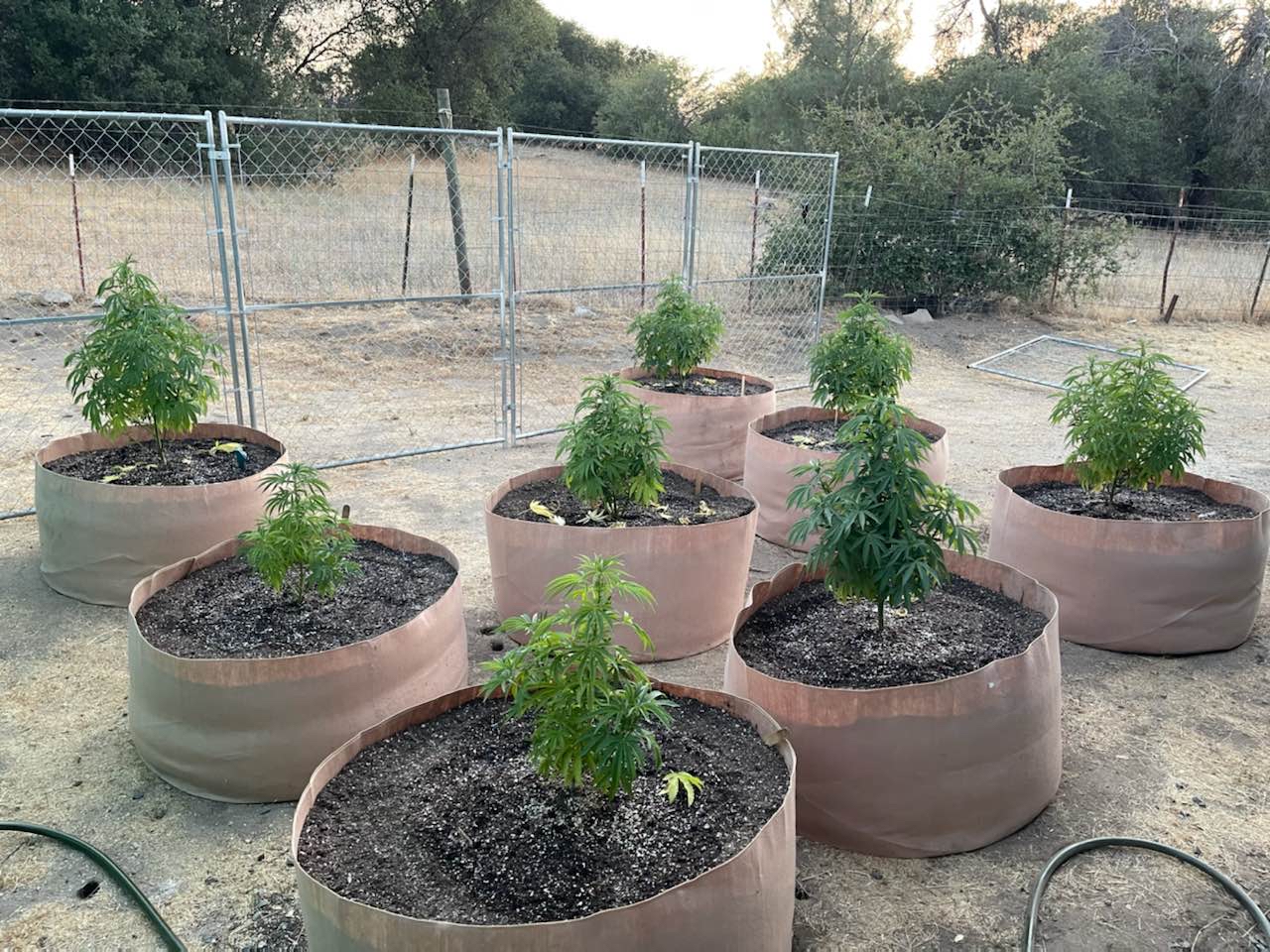 Finally got these girls transplanted in their permanent home. 6 of them have been in 3 gal pots since 3/23 and 2 of them have been in 3 gal pots since 4/15 (all from seed). All but the dark green one had root rot gave them some SLF-100 to try and clean that up. Super surprised how they are handling transplanting in 100 degree weather. Also fed them a tea after transplant maybe that's why they're doing so good.
2 years ago
Compost tea did its job. There all looking healthy again. The 3 Nilla Wafers are finally starting to grow again. Couple weeks and I'll be able to transplant.
3 years ago
Finally getting these girls back on track. Only 3 still acting weird from being overwatered. Hopefully this tea I'm brewing will help.
3 years ago
Unknown bug. Can anyone tell me what it is. It's super fast and runs to the opposite side of the stalk when it sees me. I just got these girls on track after overwatering and PH issues
3 years ago