NORTHERN LIGHTS - RQS-Automatics
Yield: 70G GrowOp DONE❤️🌺
Yield: 70G GrowOp DONE❤️🌺
NORTHERN LIGHTS - RQS-Automatics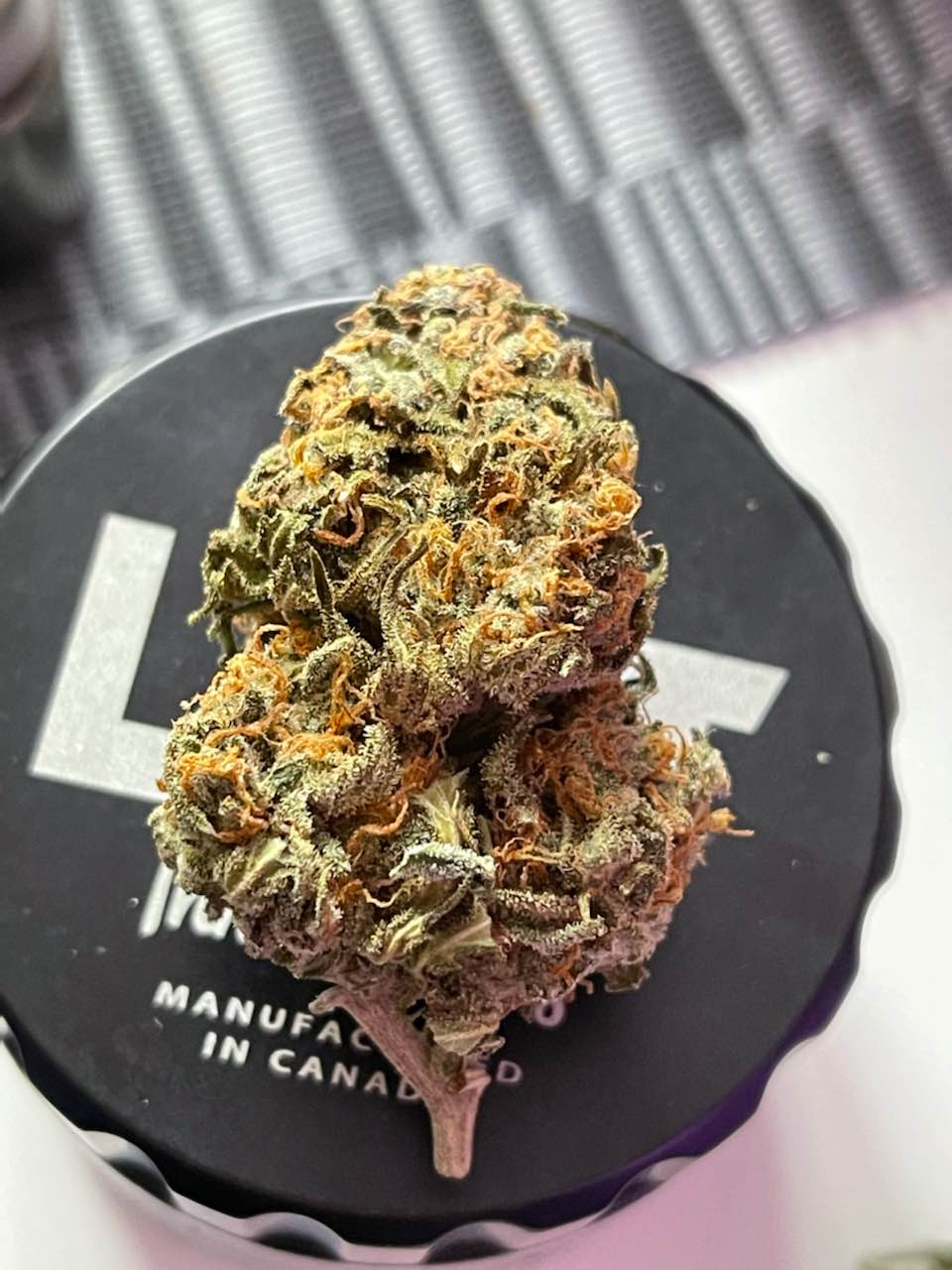 Not a curing beauty but looks good to me 🙌🏽
a year ago
Harvested now Curing @Peng looks amazing now i idiot lost my microscope lmao
a year ago
Lolipoped 2 Days ago, the Harvest seems soon, big thanks to my Boys that helped here! Peng & Zyberlin ♥️
a year ago
Settled to 20:4 and better air flow, exited to see what we will get here :3 Seems the nutri burn is still existent buts getting way better
a year ago
Still on 18:6, they are building buds heavy now :)
a year ago
Just for fun, changed the 450W Full Spec with the 650W, as the temprature and humidity + soil is now in top Kondition i will kick them with the 650 and use the 450W for my Blueberrys :)
a year ago
Fam, they look very very good, sorry for my off-time, now the promised pictures. Shall i start stripping and defoliat again? They are Happy and drink the Tea i made after the flushes every second day :)
a year ago
Booth recovered and survived even the high stress they had due to pH issues and heavy defoliation.
a year ago
Defoliation & Flushing completed, will let them soak and dry out a week due my wrong ph watering
a year ago
@&€€!&&€ Looking weak again lmao, but the right one is getting bigger, the left is getting a little bushie' gonna defoliate all yellow leaves today. Soil is still wet, so i wont risk overwatering today
a year ago
Peng It'd be well helpful if you could get a pic under white lighting
After Defoliation
a year ago
White Light Pics
a year ago
After Flushing, from RIP to comeback thanks to Peng and Zyberlin
a year ago
Peng Ahhh much better, next time you water do it at 6.5
MegaTech Perfect! What do you think about using some Vita Race (iron additive enchancer) from Plagron to spray them?
MegaTech Also i germinated one Blueberry, will get an ultra small pot, to practice croping, did u do that ever before?
View 10 additional comments
Before and After Flush
a year ago
Peng Ahhhhh much happier! 😎
Zeyberlin I would dial back the light a little the sides of the leaves curling in . may not be the issue but trouble shooting is part of the process 😃👍🏽
Peng See, I grow outside, know nothing about synthetic lighting, I'm glad someone else mentioned lights 😎
View 1 additional comment
Girls looking somehow weak, they are watered properly, also didn't use any nutritional stuff since the last lockout. As the Plagron Royal mix is allready pre-nutrient for 6 Weeks i dont know what the issue could be, the Ladys are still growing but i guess i need to change something. PH is at 6,8-7,7 (to high?). I Still hitting them with Full Spec. 450W LED on 20:4. Love to anyone who can help me get them healthy again :) I'd start next week a bigger Grow and my last Autoflower it will be 3x Mimosa, 3x Purple Punch, 3x Fat Banana, 3x Royal Gorilla and 3x Blueberry all under 1500W Full Spec. After that i switch over to Feminized and do my own cuttlings. The Plan is 50 Plants > asap to bloom 12:12 after a week or 2 of veg. But first things first, before i mess another 15 Plants i need to find the issue on the actual ones🤯🥲
a year ago
Zeyberlin Cannabis like slightly acidic soil between 6.2 and 6.8 she is definitely suffering from nutrient lickout
Zeyberlin I don't think blurple lights are full spectrum.
MegaTech Thanks for the fast response fam❤️‍🩹 the Lamps are Vipaspectra Full Spectrum LED, what do you think shall i do as next step (you seem very experienced) added a picture of the Lamp
View 67 additional comments
Good Night check, may be placebo but they start looking better haha. Is there a way to scrog them in this condition? Or shall i just hang in the Pronet? Any Experiments welcome ( decided to germinate the bleuberry also, so my other op will be RQS only ) 🏃
a year ago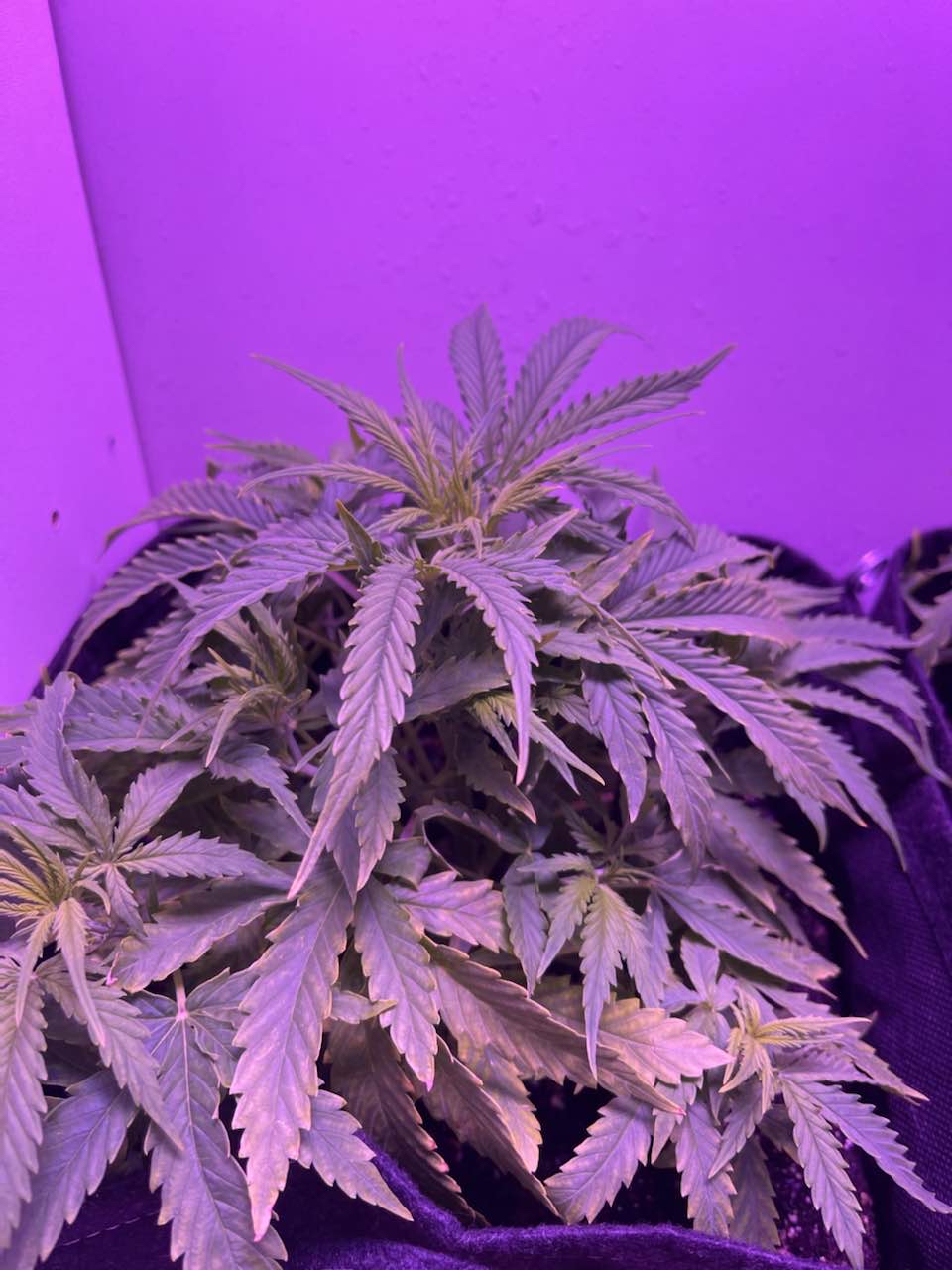 After Semi-Flushing: From weak to peak thanks to peng and zyberlin!
a year ago
Seems i finally got rid of the lockout, also some colors seem to appear, idk. If ill be able to get that dense blue nugs later. But im happy that they are healthy and alive. Im to scared to crop any ends or such, maybe i leave it grow naturally under the light, any ideas or tipps?
a year ago
MegaTech PS: the lockout appeared after using Plagron Power Roots and Alga Grow, as the soil was prepared for 6 weeks i guess ive had have overfeed em
DracoBEBO They are young and have plenty of time. Yeah autos are affected by things like this, but this is the age they can, for the most part, push through find. Also: Lockout is a ph issue where the roots can't absorb/process it's food. Toxicity is too much of something, and Deficiency is not enough of something. So in the end, you shocked it cause of toxicity. Just clarifying to help communicate with others, and understandings later.
DracoBEBO Haha I was reading about that the other day. I used to grow northern lights, and was the only strand I always kept in cycle. To find out their autos grow decent size and produce, I know I'll be picking a pack up in the near future.
View 1 additional comment
Still at 20:4, growing great!
a year ago
Peng Following this cus I use RQS and wanna know about their NL, the only one I've had was a free seed and didn't germinate, thinking of growing one next year
MegaTech I love RQS so far must say the seeds seems even better than Sensi Seeds which i was totally fan of, will keep this Feed updated. I have had purchased mostly US seeds like Royal Gorilla, Fat Banana and such and got free NL seeds, so i took them as test run for RQS till my Big Set Up is done :) Germination rate was 90%.
Peng I currently have bubble kush auto & royal creamatic 😎 I probably planted the one that failed upside down, tell a lie it did germinate, just didn't grow once planted, more likely to be my fuck up
View 1 additional comment
20:4 // The Girls looks Healthy so far and growing well
a year ago
Humidity and Temp. Preperation & Tweaks
a year ago
Managed Temprature regulation > optimistic
a year ago