White Widow
Winter grow
Grown in 5g fabric pot in organic potting soil amended with worm castings and an all purpose 4-4-4 fertilizer. Also added 1.5 pints of pre-soaked orbeez
73.4g total 💙 bit more airy that I would have liked but I think that was due to the nutrient lock out in her last month of flower.
2 years ago
Chopped! can't wait to see a dry weight on her.
2 years ago
Still dealing with some nutrient lockout. I added some apple cider vinegar to her water today to try and lower the soil ph. We're around 2 weeks til harvest and she's starting to cloud up.
2 years ago
In desperate need of calcium. I'm heading to the store for it tomorrow.
2 years ago
You can't stop this beast.
2 years ago
Lost a number of colas after a light fell in her. Did as much support of the bent and snapped colas as I could with soft wire. Those are still looking ok. The rest of her is doing well. I'll keep an eye out for herms due to the stress.
2 years ago
This plant makes me think I may know how to grow marijuana. 😂
2 years ago
I can't wait to see how fat these stacks get.
2 years ago
She's going to have giant stacks
2 years ago
She's more perfect than I could have ever hoped for.
2 years ago
Her baby buds are perfect. She drank a full gallon yesterday.
2 years ago
Preflowers showing. Did some underskirt clean up yesterday
2 years ago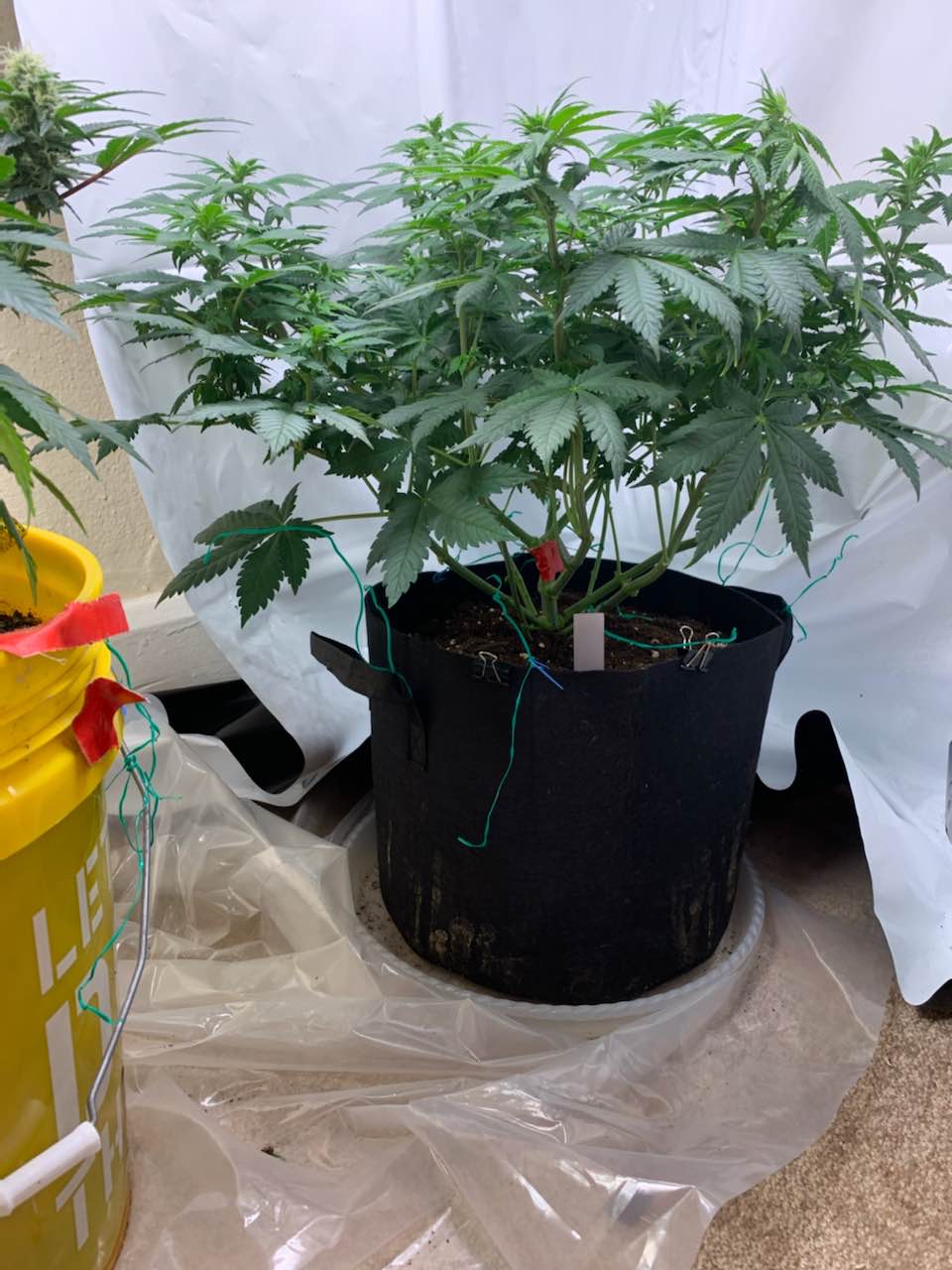 Can anything be any more gorgeous!?!
2 years ago
This beast is now as tall as my first grow that still in flower despite being in a shorter pot. She is consuming a full half of my flower space. And stretch is nowhere near done. 😳🤩
2 years ago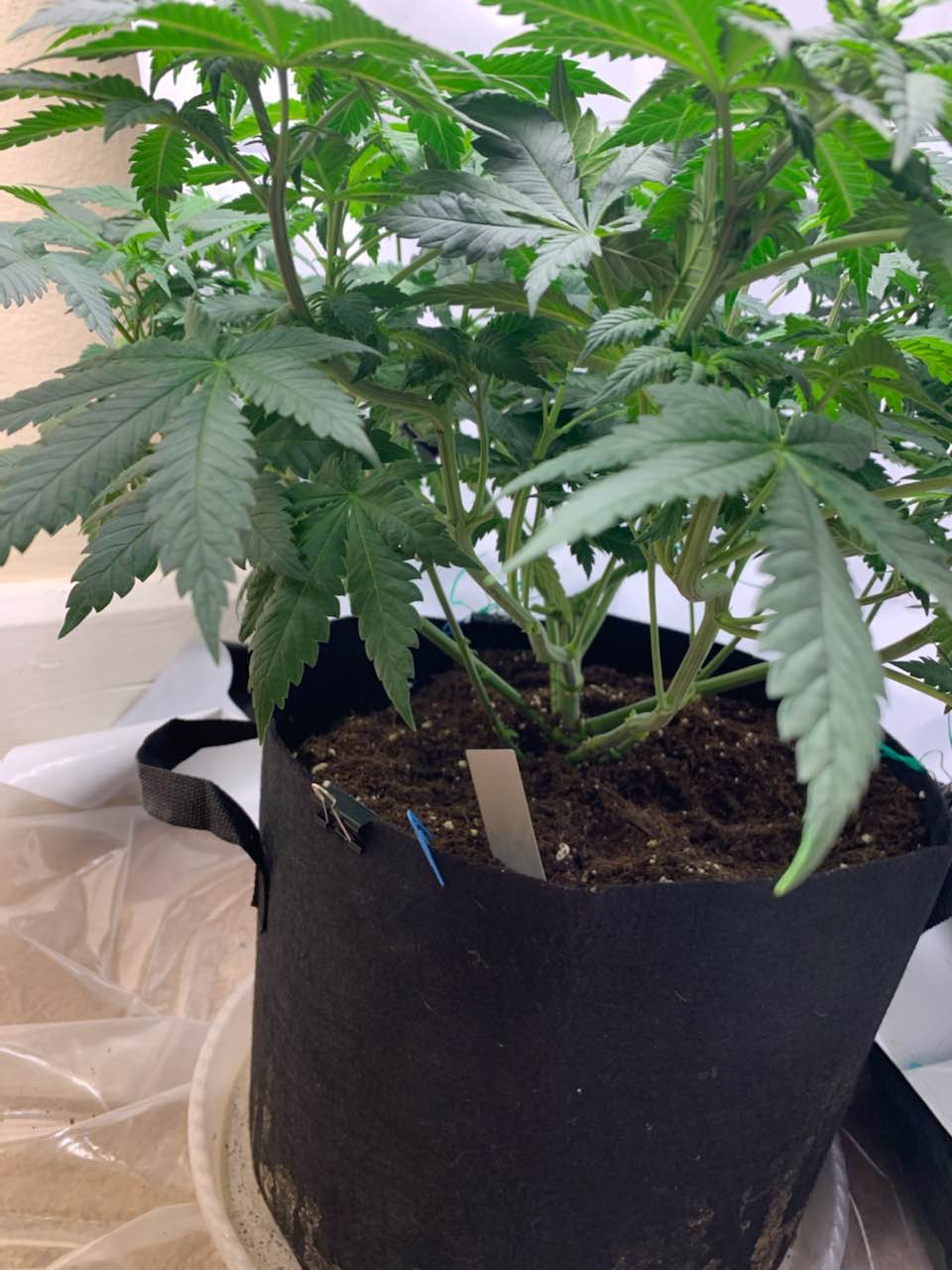 She's definitely moving into stretch
2 years ago
This plant is a beast I am not prepared for. I expect she will fill half of my flowering space. Did LST and moved her to 12/12 under spider farmer ST1000
2 years ago
Did some defol today and some more lst. She has outgrown her space. I'm going to have to come up with a new space for this beast. She is growing like a weed and could probably fill out a 3x3 if I put her into flower right now.
2 years ago
Cant fit her all in the camera view in this closet. Need to either start cloning her or move her to flower
2 years ago
She is growing like a beast. Did some intense lst today
2 years ago
I swear she grew 8 feet overnight! (Ok it was probably just an inch) 💁🏻‍♀️
2 years ago
Looking gorgeous
2 years ago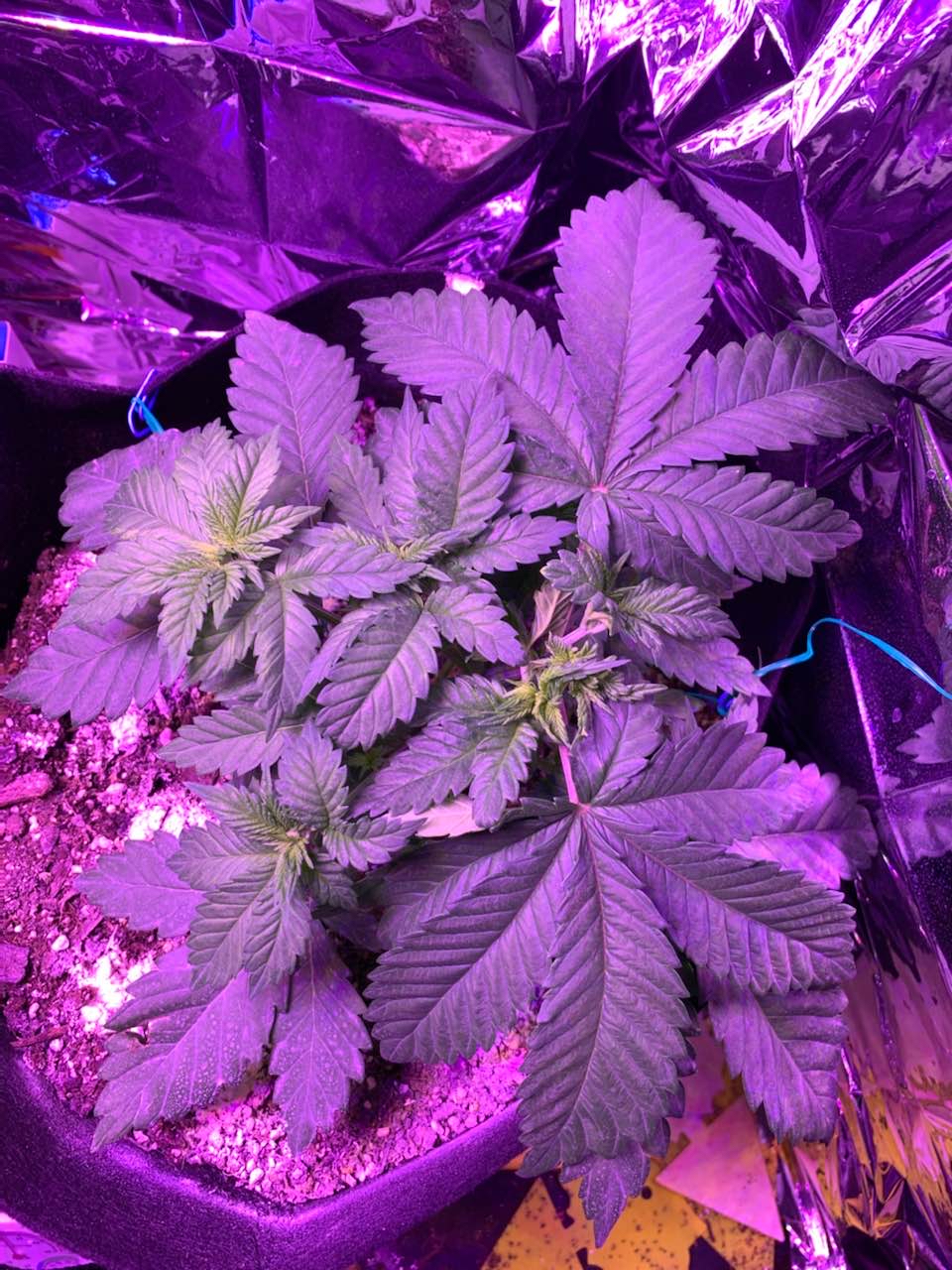 Started lst yesterday
2 years ago
Doing her thing
2 years ago
Moved to a new veg closet
2 years ago
Chugging along
2 years ago
Healthy and happy
2 years ago
She is really starting to take off. 💙
2 years ago
Starting to recover from transplant shock
2 years ago