MK-Ultra FIRST GROW
Winter 2019
Grown in happy frog soil and transferred to a/Maine blue bag super soil from the Hydro store in plaistow, NH. Only nutrients given during veg was buried treasure guano mix-nutrients used during flower word tiger bloom, Suagaree, Open Sesame, and Guano mix.
MK-Ultra Sativa dominant right is said to have a cerebral like hi although been a sativa dominant hybrid it seems to give up more of the Indica very interested to see the effects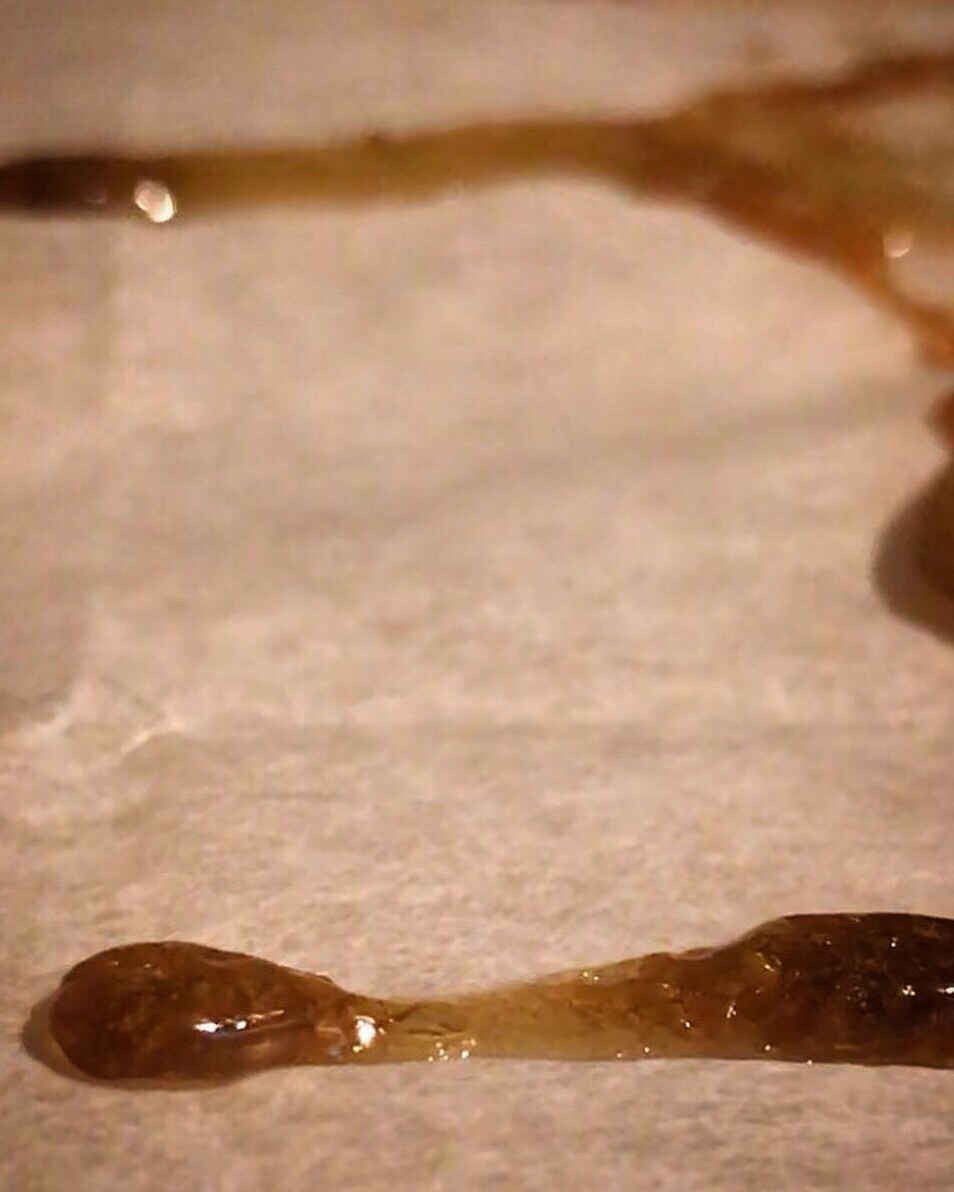 From seed to soul I was successful with my first grow and a successful wash into some great bubble hash that was pressed into rosin!
4 years ago
hem-p 🤯Amazing , Unique grows 💯🙌🏽🙌🏽🙌🏽🙌🏽🙌🏽🏆
trichometheatre @hemp-c Thank you very much man! I just love to see life take on such amazing attributes, and ailments, horticulture and mycology holds! Much respect my dude!!!☮️💚🧬🦠
View 1 additional comment
From Seed to Soul! Bubble hash pressed on my nugsmasher 💦
4 years ago
Doj@sJoint I appreciate your consideration honestly. I'm currently studying cannabis; hands on as well but I'm really interested in the production of BUD/FRUIT to OIL/RESIN/WAX process.
View 3 additional comments
Just about ready for a cure
4 years ago
trichometheatre Ya right! What had happened is was (first grow) I had the lights go out because I didn't even have timers then and it went back into veg, therefore the monster-cropping! Look at how many days it took me!!! Hahahaha
hem-p Sameeeeee thing with me, expect I just like NOT using the timers 🤷🏽‍♂️ Growing is my life at times it has felt. I'm usually waitinggggg to get inside the tent 😏😂
View 1 additional comment
Chopped today and trimmed about half the crop! Looks incredible 🤙🏼😎
4 years ago
She is being harvested tomorrow!!!💥🏋🏼‍♂️
4 years ago
So this girl is at the end of the road! She will be shocked after two days of complete darkness in the basement protected by a trash bag
4 years ago
Getting prepped for the chop!
4 years ago
TrichomeTheatre I'm not EXACTLY sure-but somewhere around 88 days.?. This went a bit south, but I caught her, and went with the morph-rather than fight it!!!
View 1 additional comment
Plants were fed today.
4 years ago
TrichomeTheatre It's important to keep in mind that this morning due to a mistake by me with the light cycle basically where I topped again (once I realized the light cycle was not correct and should be left on the 12:12 cycle) I got three extra nugs so I have continued to stay on top of her!😊😉
After transplant team yesterday it seems that this is extremely happy to be able to spread its legs otherwise known as its roots I'm glad that I made this decision but it still has its two week notice
4 years ago
Transplanted into Foxfarm ocean forest potting soil we'll see how she takes to it
4 years ago
TrichomeTheatre I don't think many people would do this at this point but I really don't care what other people were doing I think I know what I'm doing will see with the final results
Mystrain420 Hey just wondering where u get your seeds because the information I got said mk is 1 of the strongest indicas. I wanna grow it soon but not if it's Sativa
TrichomeTheatre I picked him them up when I was on vacation seen my brother in Christiano Freetown located in Copenhagen Denmark the company is called THCSeeds-these seeds are expensive but if you know what you're doing they are well worth it I believe they opened up a US operational facility
View 2 additional comments
This thing is turning into a beast I did add some nutrients to the soil because I'm just going to take this as far as I can go with it
4 years ago
youcanthavethat1 Looks dank bro, nice work on this one. I'm chopping my first photo in a week and a half it's looking good it was my first planted seed so still my first lol
Fed with nutrients today for the last time before flush! Gotta make some room anyway.
4 years ago
I would say two weeks until choppy!
4 years ago
Flowering nicely
4 years ago
Sitting strong 💪
4 years ago
Buds are coming in nicely-keep in mind that this morphed due to light cycle mistakes. Certainly made the most of it!
4 years ago
TrichomeTheatre These particular seeds came from Denmark 🇩🇰 from when I visited my brother last year.
You can see how this has morphed due to the light cycle at the beginning of the flowering cycle. I definitely learned a lesson on this one but also learned something new!
4 years ago
trichometheatre Looking back to this grow I'm not sure exactly how I got her to beg for so long?
Reached flower stage!
4 years ago
Gotten bigger-added CO2 bag.
4 years ago
Veggin out! I really had no clue as to what I was doing but a lot of research helped-as well as knowledge within the botany world!
4 years ago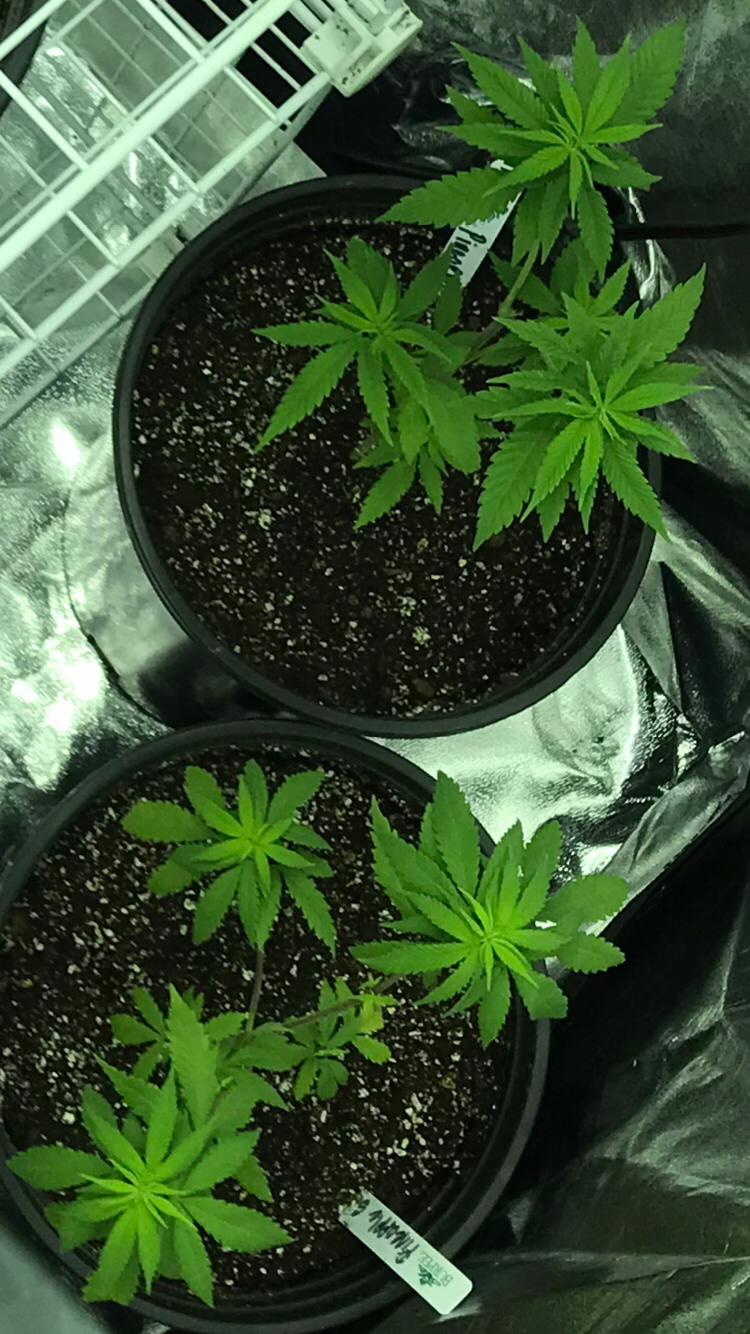 This being my first grow 🤣I messed up the light schedule and it has been going for 80 days at this point- that is absolutely ridiculous -although it does include germination time that is still so long!
4 years ago