Jungle Sunset
Summer 2022
First clone in the ground for the season. Have a few more coming next week.
Final dry weigh in was 2.2 pounds off of 1 plant! The most so far and definitely the most from 1 plant ever for me!
a year ago
shiz Damn man that's a good pull from one plant mine is coming down soon happy cure man enjoy
View 1 additional comment
Getting closer every day. Sticking with just water from here on out. Sorry if it's a dumb question but does anyone add anything to give the bud a better taste or smell before harvest?
a year ago
shiz Molasses or a booster like bud candy etc
shiz Not a dumb question at all but sugars really help the flavours
View 1 additional comment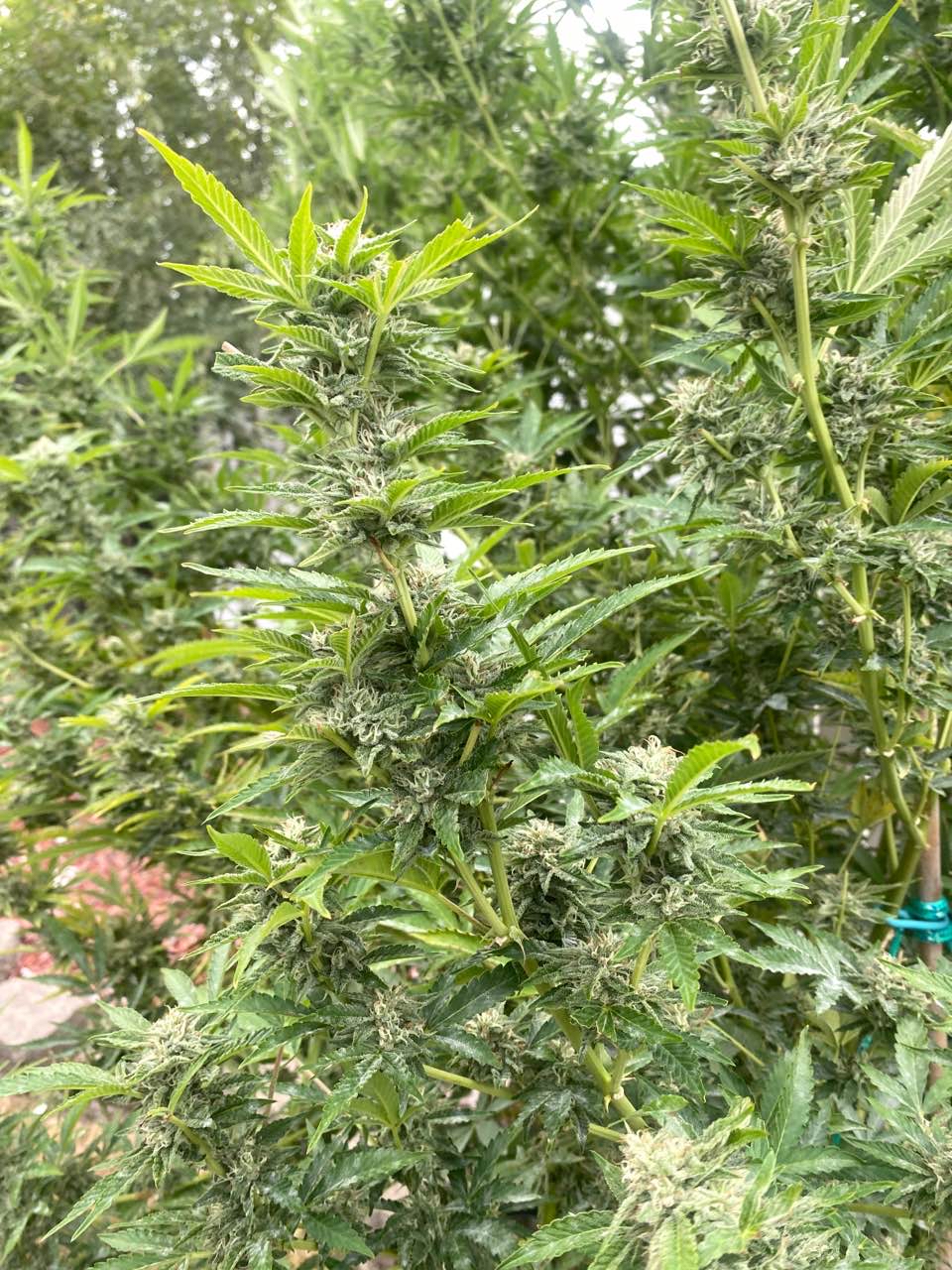 Got some bottom leaves turning yellow but the rest is still doing very good. The buds are starting to fill out now and the trichomes are much more foggy and amber than last week. Gonna keep a close eye on the weather and be ready to chop her down if things go south. Overall my favorite grow to date. The sweet smell is amazing and can't wait to try it out!
a year ago
Different strain but my buds are much smaller this year. Not sure if it's something I did or just the strain!?
a year ago
optimusprime80 Last year I harvested on September 21st only because of 3 days of heavy rain. I'm gonna wait at least 2 more weeks and keep checking the tricomes every few days.
View 10 additional comments
Don't have much food going on her but so far the flowering is going great. Also my tallest plant yet at almost 10' tall.
a year ago
Things are going good. My tallest plant to date. Been trying to thin things out and it just started budding over the weekend. Same food schedule but ready to changes things up for the flowering stage. Very green and much healthier than previous years.
a year ago
optimusprime80 Thanks bud, sorry I didn't see this sooner. 🤦🏼‍♂️. She's about double that size now. Everything is looking good……for now. Lol
Down to just one plant. 7' tall and I keep trying to thin out the bottom for more airflow. Pretty much as happy of a plant as I can get. Can't wait for the budding to begin.
a year ago
Just two plants this year. One clone and one from my own seeds. Nothing special but I'm trying a few new things this year.
a year ago
Just planted my clone. Also have a few seeds popping from my last crop.
a year ago