Crop King Seeds cali kush cbd (now with a gdp clone and cb diesel clone in back)
From seed planted need may
Ordered 5 seeds and they sent me 6. Let's see how this goes.
Down goes my final two outdoor plants. Purple Kush and Cali Kush CBD
a year ago
One last CBD plant left. A clone of my friends purple kush plant on the right. Beautiful colours.
a year ago
Chopped down Liz (Cali Kush CBD in a 15 gallon pot.) feel like this is my second biggest plant I've grown.
a year ago
PJ's home grown Yeah. Was somewhat sad I didn't clone her. But happy she came into my life.
@eaegifts She definitely is impressive. I saw CBD and thought damn that's plant love because most ppl here only put that effort into thc plants
View 3 additional comments
Burping everything harvested in the 4x4
a year ago
The two I grew outside are bulking up beautifully. Still another two weeks or so to go. Hoping things stay as sunny and warm as possible (in a Vancouver October).
a year ago
First two CBD plants are harvested. Now one more Grandaddy purple Kush is drying. Should be trimming in about a week.
a year ago
The trichomes were looking good on the CB diesel and the California Kush CBD (left and bottom). So I chopped those muthafuckas yesterday. Giving the one on the right a few more days. The trichomes still are like 95% milky.
2 years ago
Still have two more outside while the first of the bunch starts to dry.
2 years ago
Checking them all with microscopes these days. One is looking ready to chop.
2 years ago
JG705 That last pic is looking Frosty 🥶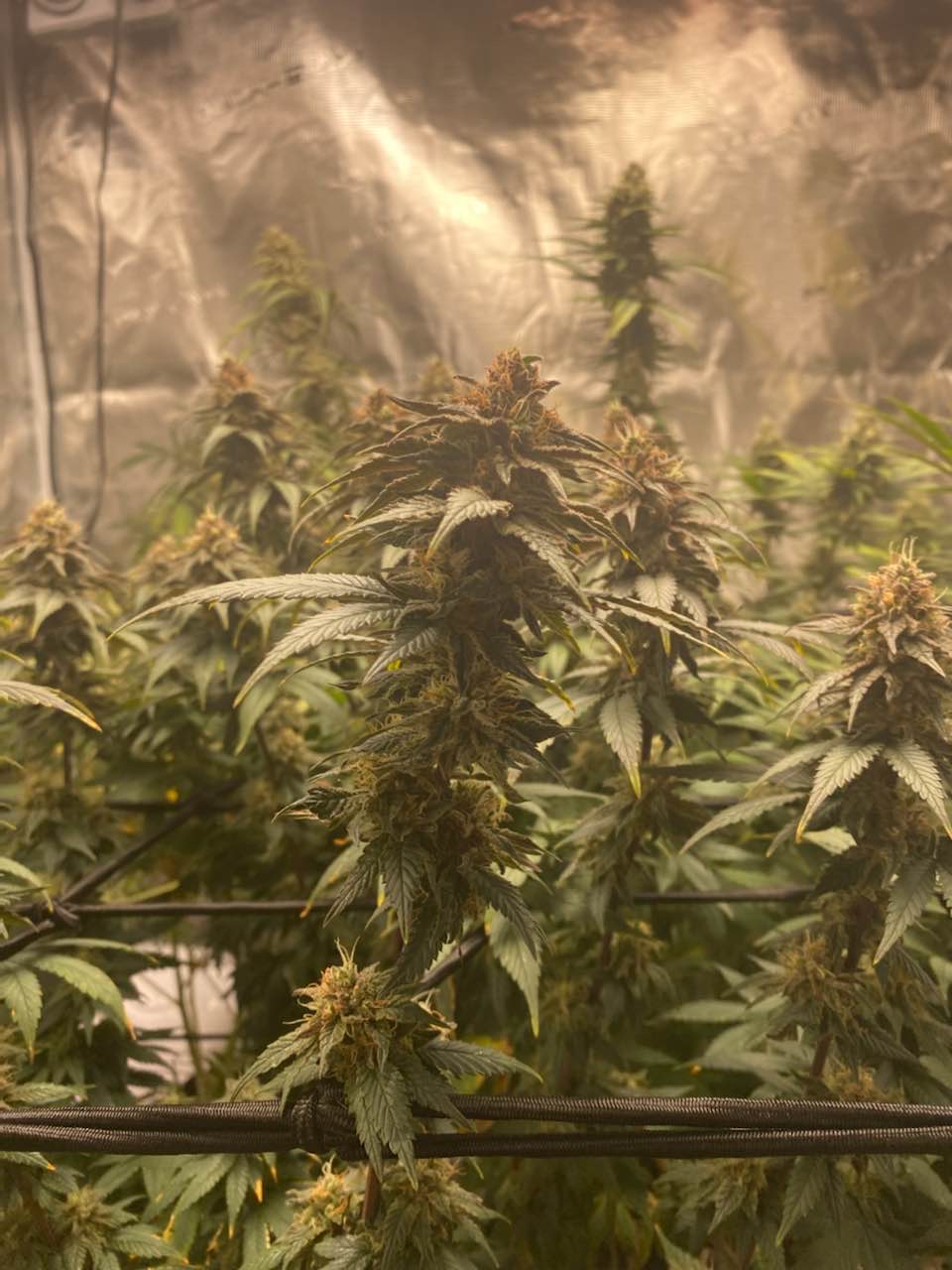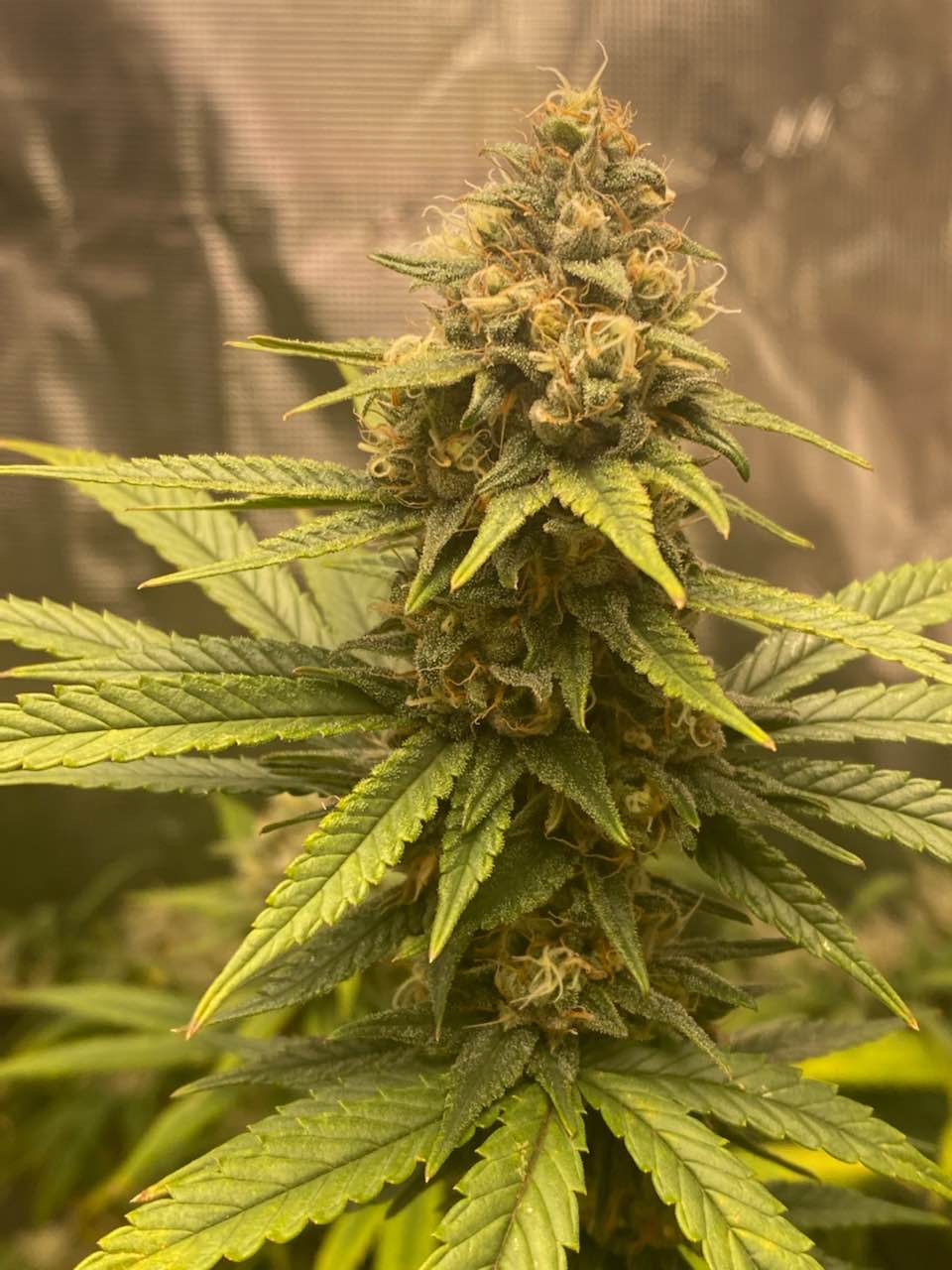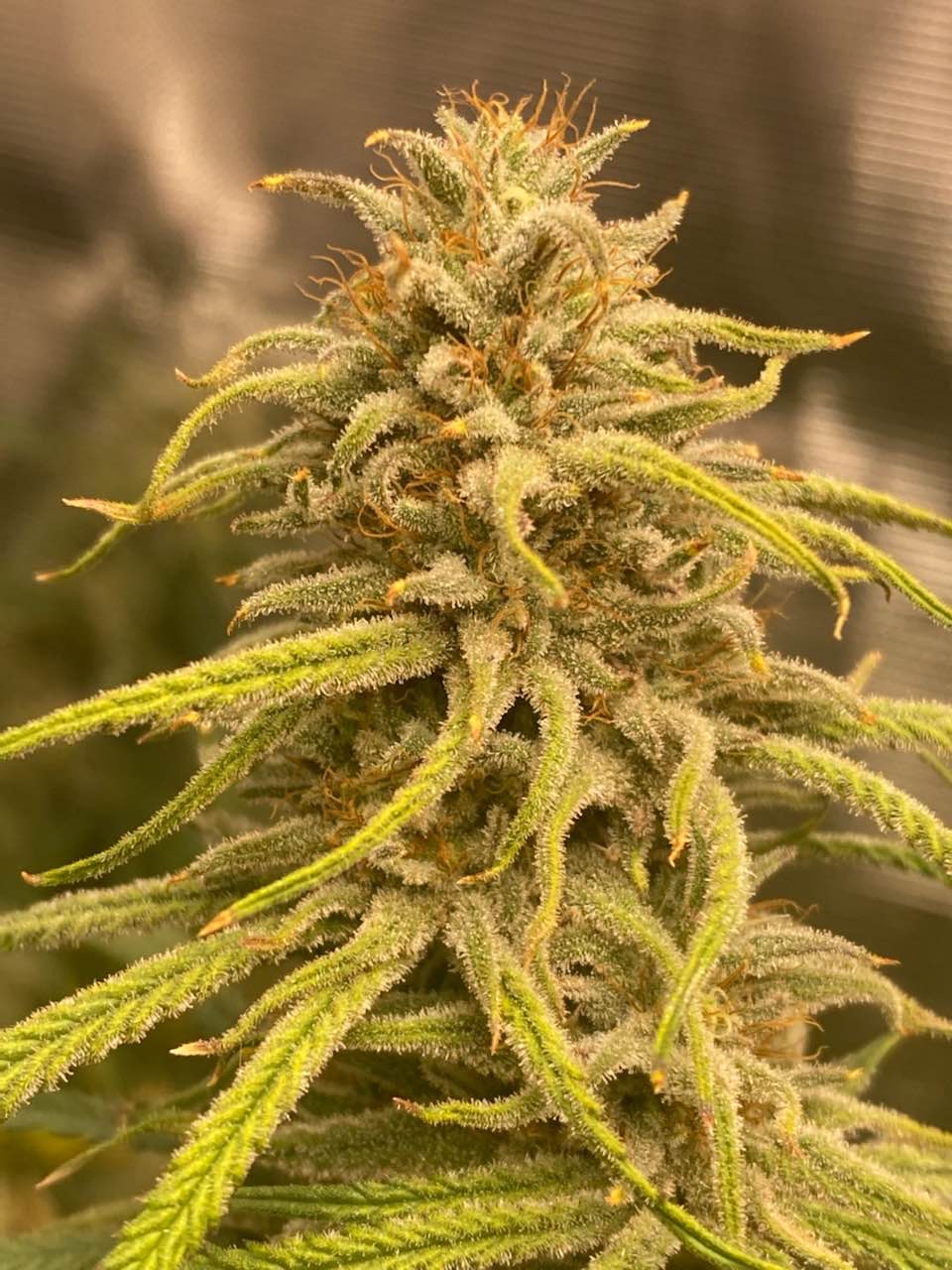 Can't wait to chop these. But I will try.
2 years ago
mattekar Dude.. you know the pictures showing off the perfect weed strains? That's what it feels like I'm looking at 🥰 congrats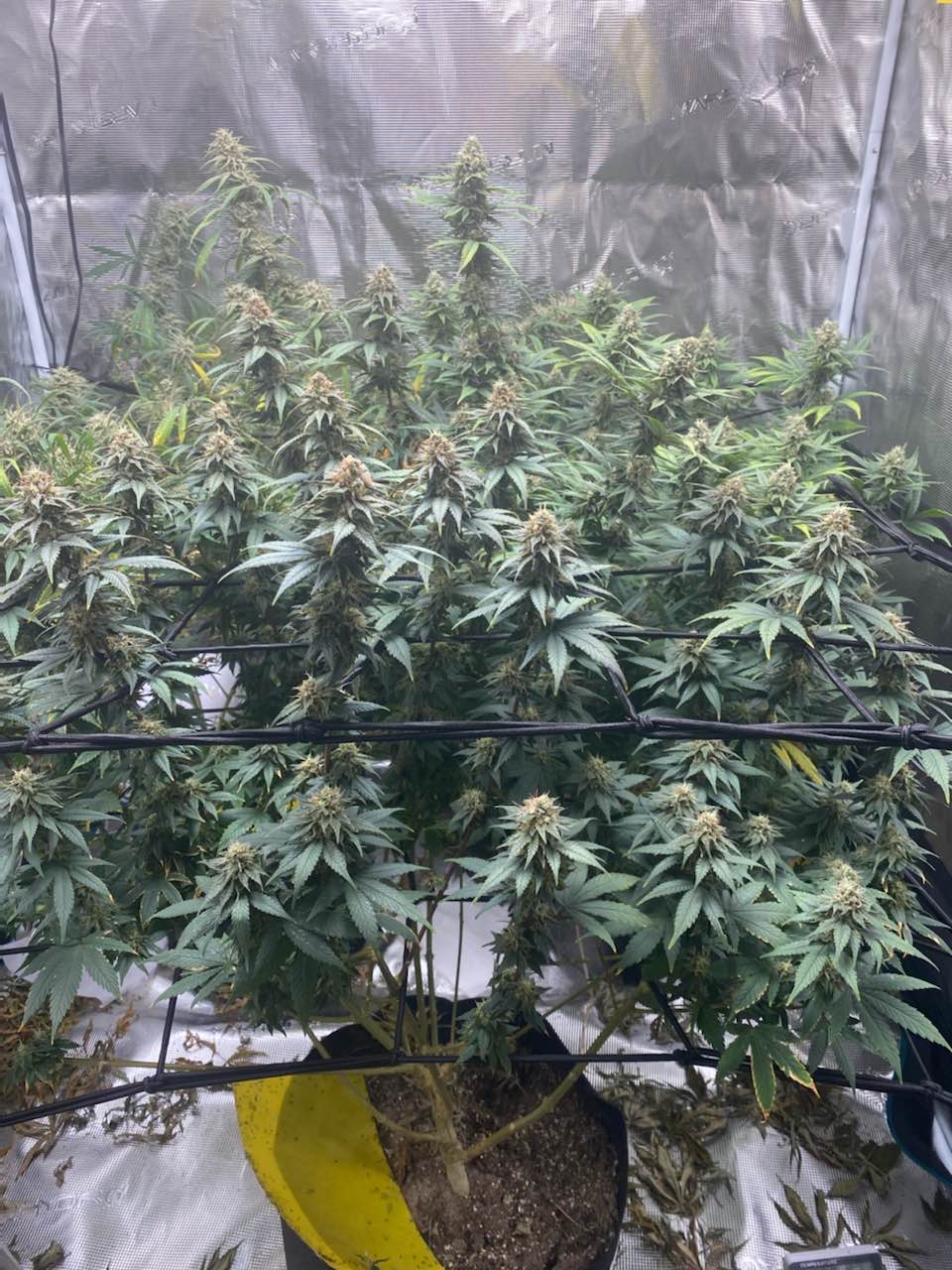 Getting closer. I'm thinking 2 weeks till ✂️
2 years ago
My outdoor CBD girls are starting to chunk up. About 3 weeks into flower. I felt like it's been a while since I've updated on their growth.
2 years ago
Just a few Weeks to go. I can't stop gazing at them.
2 years ago
Sevenleafs Where are the other two? I only see one pot on the first picture! 🤤
View 3 additional comments
The girls are getting thicc
2 years ago
Only a few more weeks.
2 years ago
JG705 No no, that's a very distinguished group of ladies, well done 😍
Starting to thicken up more.
2 years ago
Got my roommates plant sitting for the next 60 hours. Send your thoughts and prayers.
2 years ago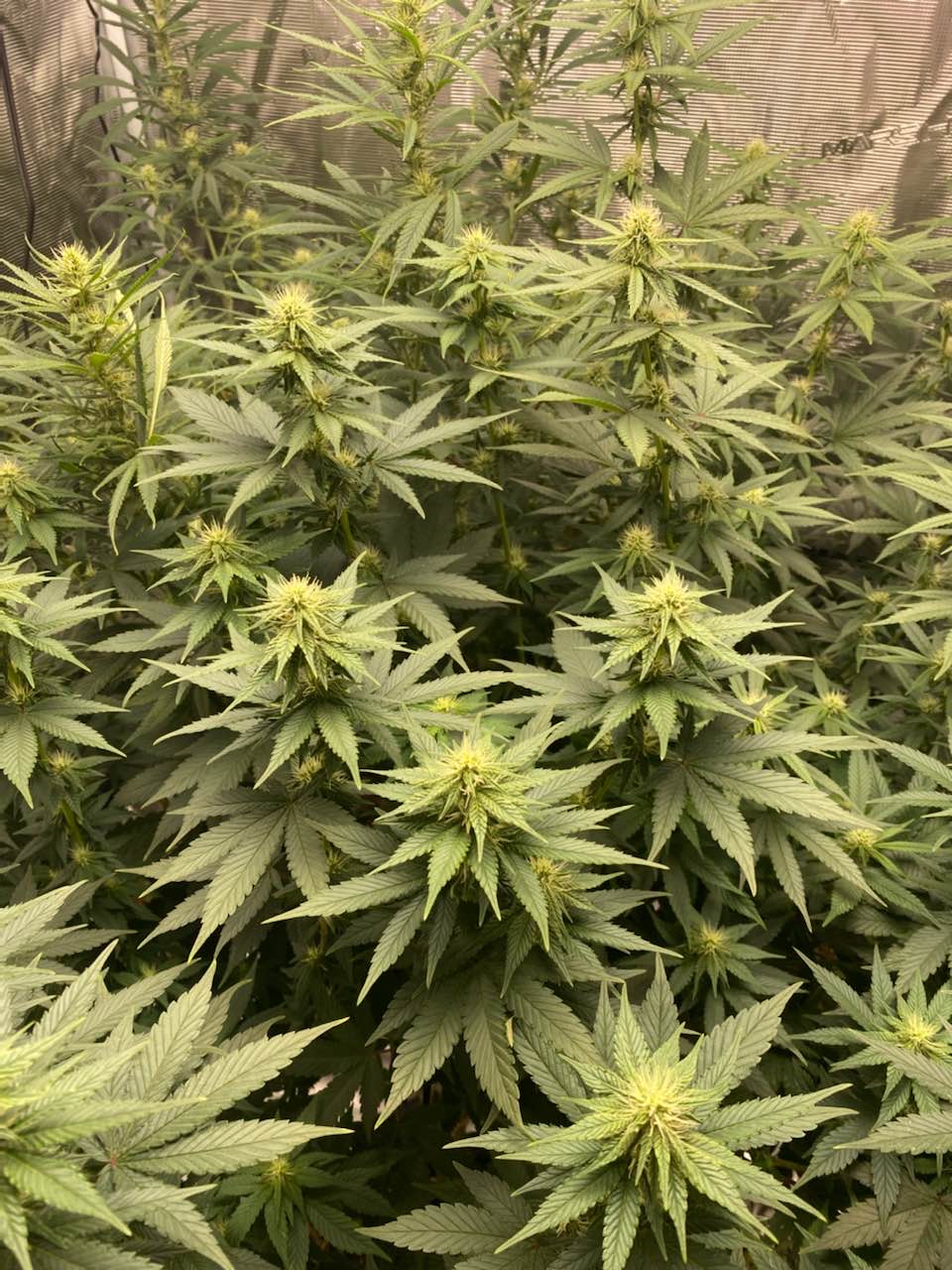 I love watching them when they start budding. These 3 are just about finishing up week 3 of flowering.
2 years ago
It's beginning to look a lot like Christmas!
2 years ago
The one on the left and right are from this run. I moved them outside mid way through the veg state. I'm running them through the season.
2 years ago
Officially two weeks of flowering.
2 years ago
ogeast Gorgeous!!! Great work there! 👍🏽
Small changes. But all 3 are starting to take form. All is looking smooth.
2 years ago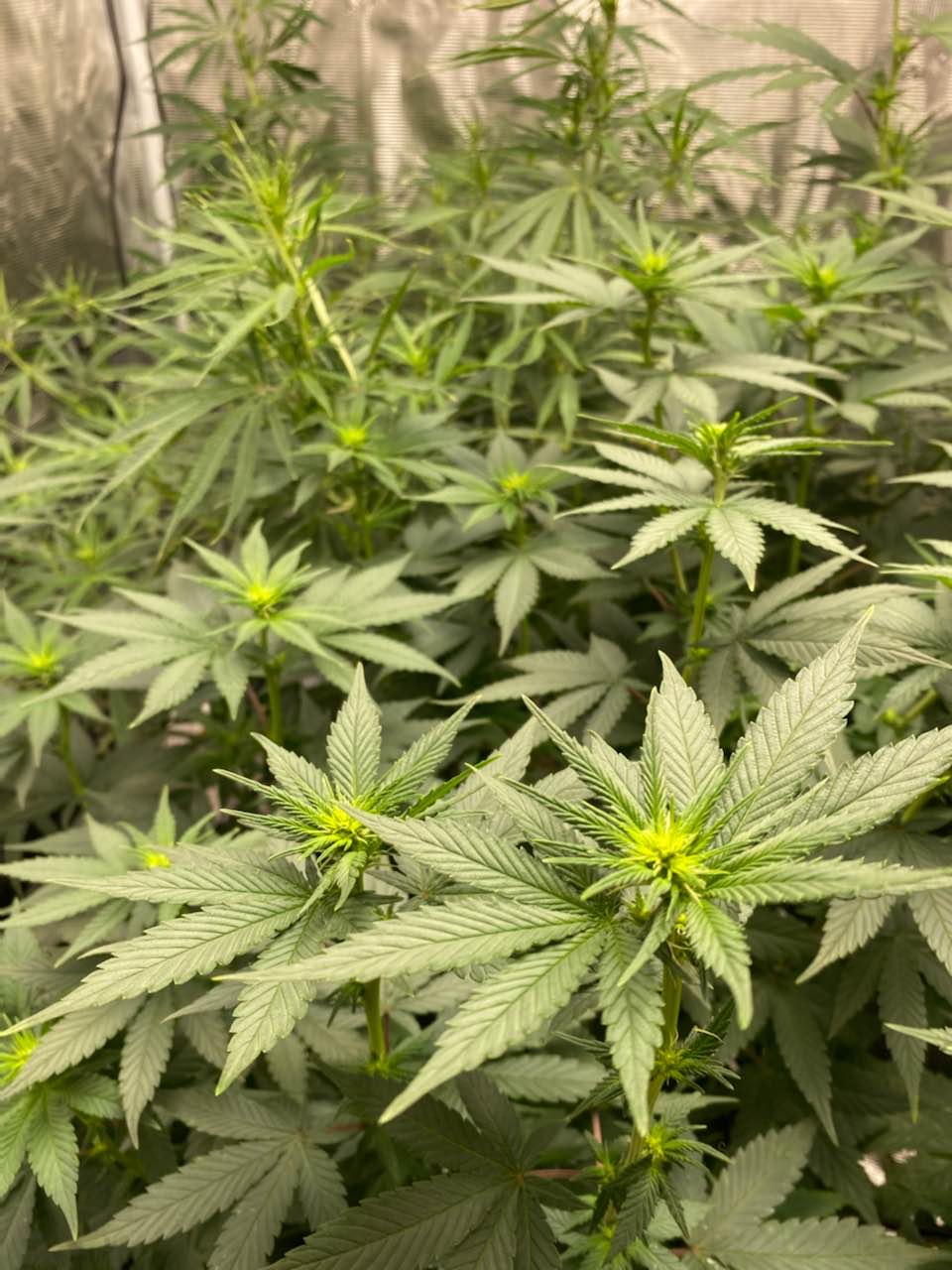 Buds are starting to form!
2 years ago
1st week of flowering is done.
2 years ago
Filling out more!
2 years ago
View 3 additional comments
Big tent. Seems like these are reacting fine to the organic amendments I top fed a few days ago.
2 years ago
notvincevaughn Trying out Gia green 444, Gia green bloom, and worm castings right now. Got some bat poop for later on in flower. I'm still learning and experimenting. If you have any advice I'm all ears.
Day 2 of flowering. Used organic amendments for fertilizer. The tent smells horrible lol. But they are looking happy.
2 years ago
Finishing one inside the other two outside. I'm about to flip These 3 to flower and move the two small plants to my little veg tent.
2 years ago
FLIPPING TO FLOWER. Bottom is California Kush CBD, top left is CB Diesel (cbd) and top right is grandaddy purple.
2 years ago
The one on the bottom was the runt of the litter. The other two I put outside to spread their wings. In this tent which will switch to flower soon for the 3 main plants is also a cb diesel (top left) I cloned from a friend on June 12th and a clone of grandaddy purple kush (right) from around the same time.
2 years ago
Couple of bumpy days getting started. But they are starting to grow nice.
2 years ago
Had a rough couple of weeks after they all got fried outside. (We had a power outage on a very hot summer day). Now they are looking happy and growing.
2 years ago
Here we go. Let's germinate!
2 years ago