First grow
Spring 2021
I am new at this and this my first grow. I did start a second tent little over a week ago. Look for good advice to help my grow. This tent was started 51 days ago. Any comments and help is appreciated thanks.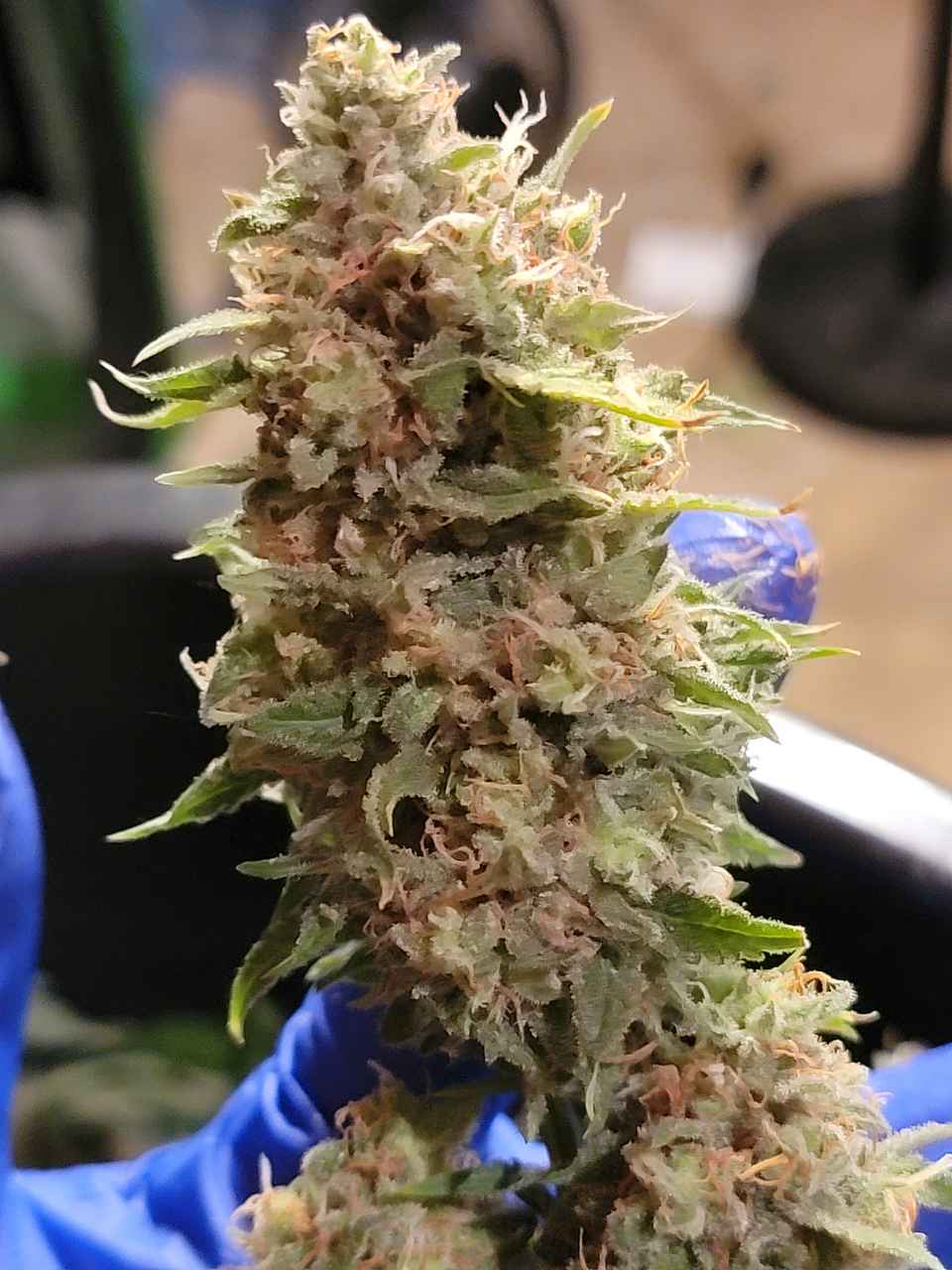 Sorry I was so late but this was the finish of my first run. I got 12 oz of the five plants.
2 years ago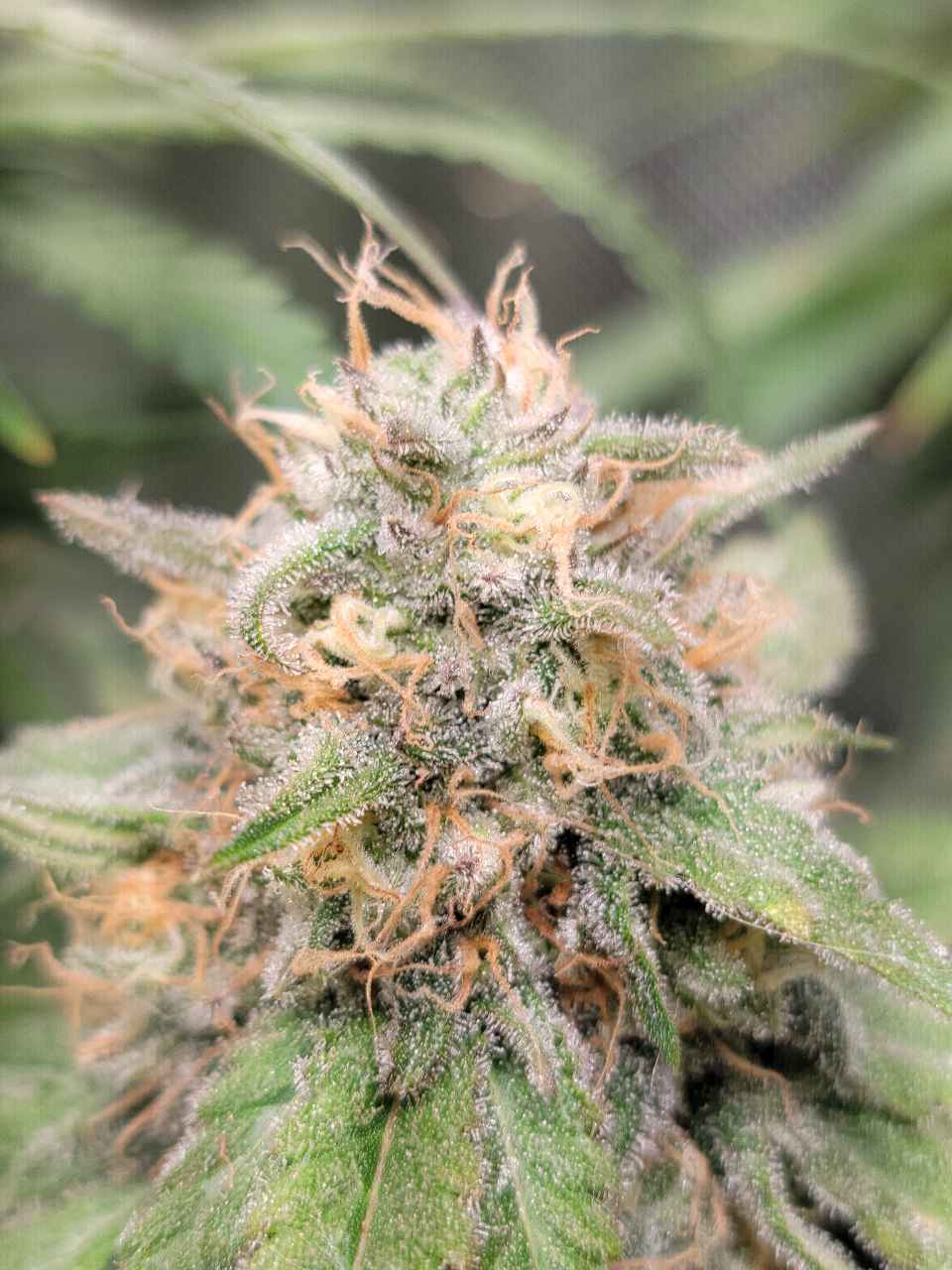 GreenNinjaMaster Looking great tho, I have some chocolope in my tent as well. It's a 55 to 65 day strain. Shiz was absolutely right with his advice. Let them go longer. If you know what day you started flower you can get a better idea of when to chop. 🤩
Fatman Thanks for the information and the help it's definitely appreciated.
View 2 additional comments
I am loving the colors on the Chocolope. I am putting them into darkness Thursday and cutting Saturday if everything goes right. I been giving them just water for almost a week now.
2 years ago
Thinking we should be done in a couple weeks 🙏
2 years ago
The bottom bud I cut off 5 days ago. It had a very earthly tasty to it and still had a green smell to it. But it did get me stoned. Now I really can't wait until they are finished.
2 years ago
Blazin Fiend He'll yeah. Victory joint. I have grown a few before but not really . I finally am doing it the best I can and I got good seeds "hopefully" instead of using bag seed. So I hope mine gets me stoned aswell!
Fatman My first joint that I have ever grown. I put a couple seeds in my parent's flower pots back in the day but never got buds before.
Blazin Fiend I feel you I have done some grows but never got any real bud nothing goor atleast . But now I think mine will amount to more
View 1 additional comment
Just spent my daily time with my girls. I think the wife is getting jealous 😅.
2 years ago
My favorite growing one so far. Chocolope
2 years ago
My problem child Super Silver Haze
2 years ago
The surprise one. We didn't do any kinda training or anything. Just let her grow until week 2 of flower we gave her a big hair cut. This Jake Hurr is looking great.
2 years ago
Just having fun and enjoying the learning curve.
2 years ago
I couldn't help myself. I took a bottom bud of the Jack Herr for a taste test lol
2 years ago
I am getting so excited and can't wait until they are ready. The Super Silver Haze in the middle is the only one that doesn't like me lol
2 years ago
I am so amazed how everything is working. Mostly with my mistakes on my first grow.
2 years ago
I have made a bunch of mistakes with my first grow. Like nut burn, bad ph, not knowing what week I am in. Thursday was week 3 of flower. But with all the mistakes I think they are still doing really well.
2 years ago
I think its day 64. Week2 of flower. I gave them a haircut two days ago.
2 years ago
Next grow will be the same way and most likely the same Strain.
2 years ago
Did some work in the tent this morning. We also feed them and took about a handful of leaves of all the plants.
2 years ago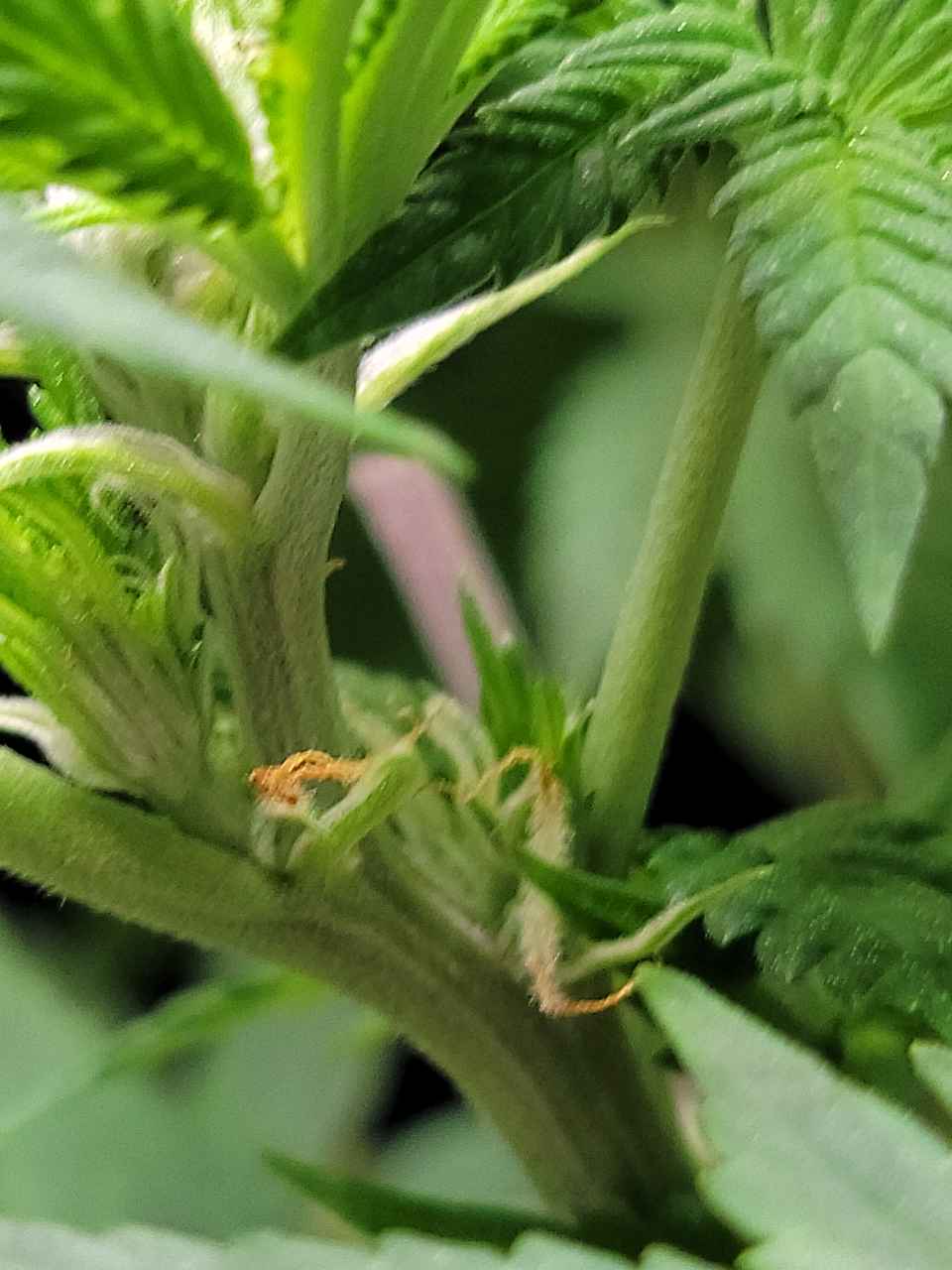 A mix bag of plants Ben Herr, super silver Haze, super skunk, Chocolope and Bruce Banner. This is also my first grow. Just found this app and I am liking what I am seeing and reading. These girls are growing well. I had one mistake a couple of weeks ago stupid me was never checking my PH. Now they are doing much better. I switched the lights to 12-12 at week 7 that was three days ago. I also have one tomato plant.
2 years ago
📀Golden Ratio 📀 My plant has small pistils visible on magnifying and watching closely, check her out if you have time ✌️😊🤞
Fatman Is it common to show in only three days from changing the lights?
View 3 additional comments