First Auto Grow and Outside grow
Waiting for good grow light , work with what you got. Closet grow. UPDATE! i got mars hydro ts-1000 on June 4th 2021 :)
They had taproots; I should have let them get longer but I went ahead and planted the autos.UPDATE Next time I will start in seedling starter. I also will be using new light, new soil and new 2 gallon fabric pots.UPDATE I got light ts-1000,SoilHappyfrog,2galfabrics,PhmeterPh^down,Perlite,Trim bin, jewelers loupe, pruners, vacuum seal bags, hygrometers, jiffy Root pellets! Think I'm set for next grow🧞‍♂️📦
🔮📕🩸💧🧪🌱🔥😎White Widow Auto and Blueberry x Big Devil Auto
Blueberry x Big devil Final weight was 78.21 which is better then previous plant white widow that was 54 grams. Both got pollinated I think it was locked out . White widow is stronger but maybe with cure time it will get a little better. Hopefully Mephisto genetics are legit ordered some Mango Smile so that will be next . 🪣🌱
a year ago
End of grow. I had let it sit in the dark for 3 days . Cut down last night and is now hanging in box. It fell down in the other dry area because it was to heavy.. which means I'll get more then the other plant . I think it has a lot of seeds in it though. I will post the final weight then restart.
a year ago
Fed 1.5 L at 6.6 Ph not much I can. Getting close to chop just trying to wait for a little bit of amber .
a year ago
fltayloriv I would clip those dead ends and watch for trichomes at this point
Decided to do 50/50 water/calmag - Nutrients did about 1.5 L Ph is 6.38 and the first bit of run off was like 6.7 kinda high all the run off water together ph was actually 6.22 idk next time will prob do closer to 6.0
a year ago
Really done on the 129 day . Check book for details.
a year ago
It's only gotten worse I've thought it was under fed or ph problems but I'm now thinking it was over fed ? Fed blueberry 1.5L Ph at 6.46 and run off was 6.3 but I didn't not get a good run off number but it's better then nothing I think it's actually a little lower then 6.3 . This happened to other plant because of Ph so idk I whish I could figure out how to fix this for next grow this doesn't happen ..
a year ago
Watered blueberry 1.5 L ph 6.7 put in high on purpose runoff was 6.14 trying to get ph back on track.
a year ago
Final weight 54.47 grams goal was 50 so I am satisfied and that's including trim. I whish it was stronger but I was trying to save the other plant from being pollinated I don't think it worked sadly. Saw banners on it it was pollinated put it in dark for 4 days to dry the water out the pot. Then I cut it down and hung the whole thing up to dry for about 16 days. Then I trimmed over a 3 day period. And started cure yesterday . The hygrometer meters show all the jars are between 58-64 humidity so like isent that perfect? I just open it for 10 mins or so shake it up and put it back in and close back up. Next time I I'll check Ph run off and always get rid of it. And use cal mag earlier in grow. I found 2 mature seeds not sure if they are worth keeping. All in all this is my first semi successful grow with a decent light. White Widow.
a year ago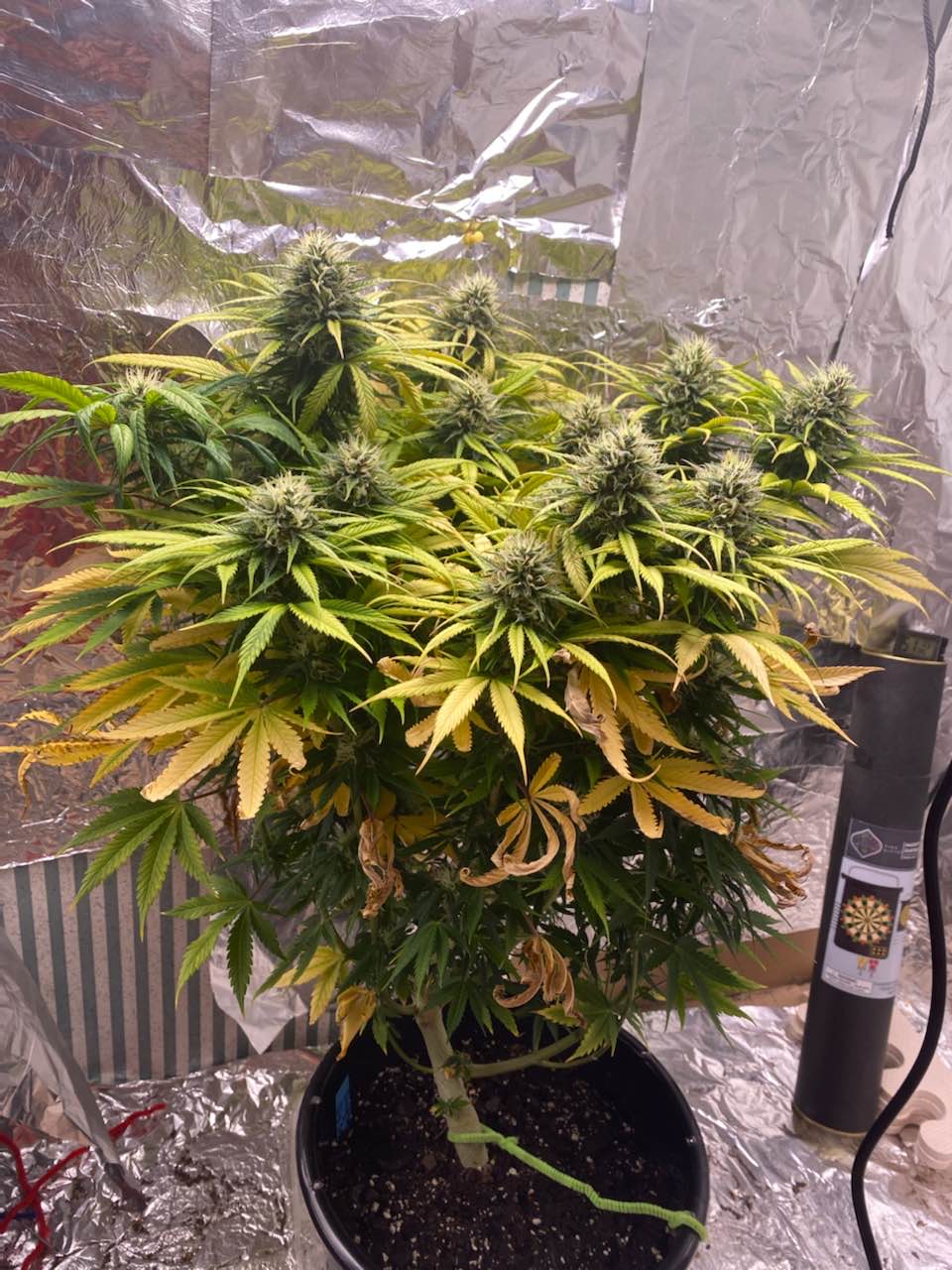 Feeding blueberry 1.5L of 100% Nutrients at Ph 6.54 and runoff was Ph 5.8-5.0 five . Eight showed last. White widow is being trimmed. Hope this is better.
a year ago
Blazin Fiend Buy them off of a seed bank on the internet lol wym ?
View 6 additional comments
I forgot to post I watered/Fed 2 days ago so Day 110. Ph was like 6.3 and run off was a little low like 5.6 Ph or something. It was like 80% water/calmag and like 20% Nutrients. I logged in my grow book though. Will Feed in 2 days on day 114 most likely.
a year ago
80% Nutrients and 20% water/calmag Ph 6.3 did not check run off.
a year ago
Gave 1.25L 50-% Nutrients and 50% distilled water/Cal mag Ph 6.62 I hope it's helping… run off says Ph 6.22
a year ago
Any ADVISE??? Keep letting it wilt need to stop doing that .. 3rd or 4th time … hoping not pollinated and cal mag helps some. Gave blueberry 30 % Nutrients and 70-80% water/calmag Ph 6.6 and 2nd run off 6.5 need to get more accurate with run off .
a year ago
Troy,Farms I don't know anything I'm just talking out of my ass ignore me
GrassHopper My micropenis is bigger than your micropenis
View 12 additional comments
3-4 days dark and chopped(forgot) . Hoping the other one turns out better tbh . First auto though still learning .
a year ago
locker105 Looks frosty man don't sell it short!
Actually watered at 12 am . 60 % Nutrients and 40% water/calmag Ph 6.6 run off like 5.7 I think it was really hoping it didn't get pollinated…
a year ago
First Autoflower hermied or mixed gender… I noticed a "Nanner" on my plant which is like a pollen sack and I saw one that was open… I looked more and seen there are seeds all over it. I guess through all the stress it caused it or genetics. The seeds are tiny and far from mature I thought it was about done which is so lame… I put it in the dark by itself . Hopeing my blueberry is not pollinated aswell. Hope for the best I guess .
a year ago
Are Trichomes close? Its getting there. Added cal mag to both to hopefully help . Water only for w.w at 1.25 L it's retaining water. Half water half nutrients for Blueberry at 1.25L both at Ph 6.3-6.6 and blueberry run off is at 6.1 Ph
a year ago
Ph between 5.8-6.5 right w.w looks bad ph lockout slightly flushed . Lightly fed and added epsom salt
a year ago
I think she is in lockout run off been high…Didn't feed instead I watered blueberry 1.25L 6.3 Ph and did a small flush on W.W 2L at 6.22 run off at 5.9 Ph I hope this helps them! I hope they make it to harvest…✨🧞‍♂️🩸💧
a year ago
Watered both Autos 1.25L each at 5.9 Ph runoff is kinda high . Cleaned out water bucket 🪣
a year ago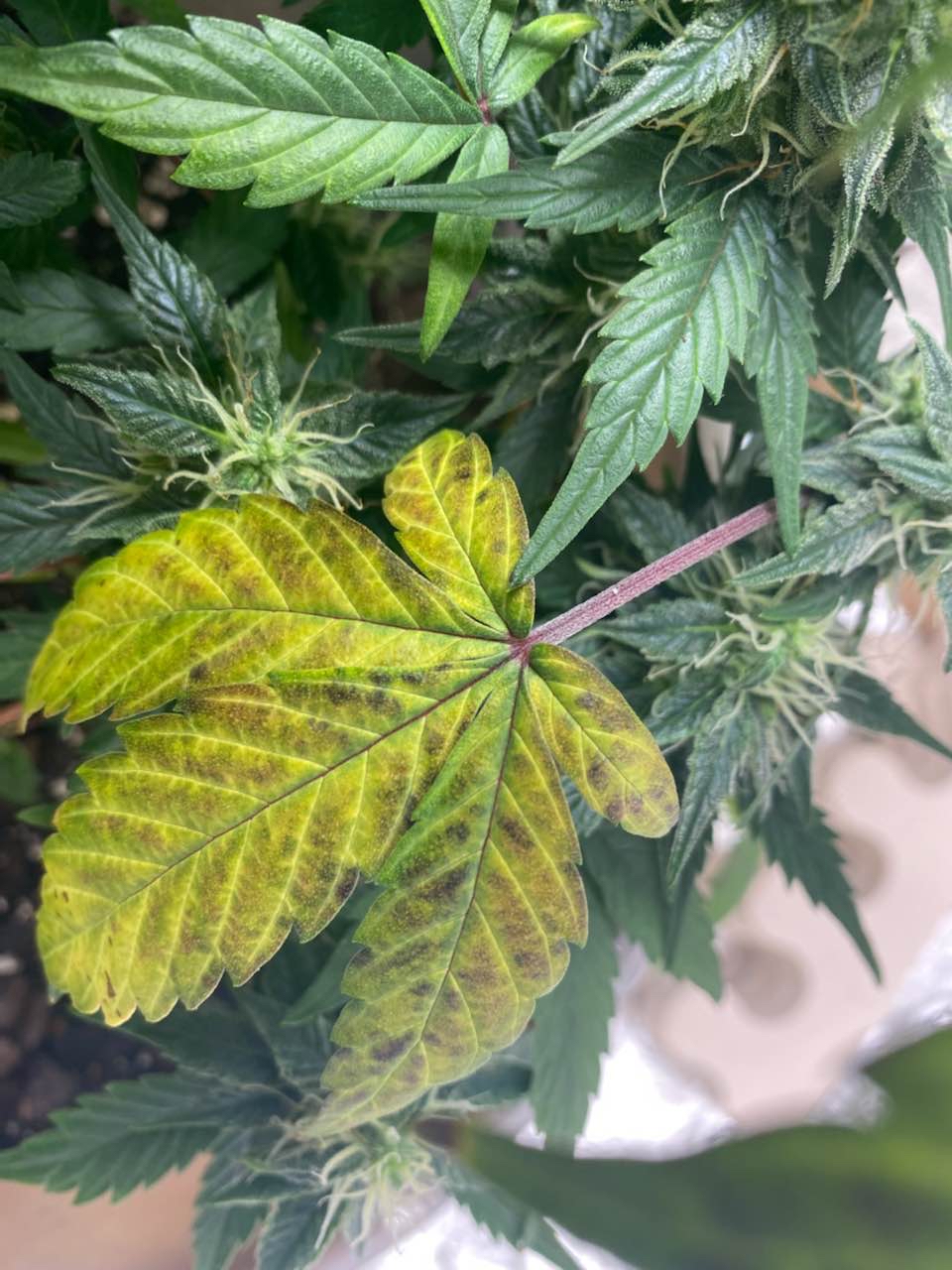 Help! Does anyone know what's wrong with my leaves? Purple branches on both. Small top leaves curling on blueberry and some lower yellowing. Dark spots and yellowing over past 3 weeks on the budding white widow. I Fed both autos a lil more then 1L each at 6.38 Ph blueberry is finally getting more white hairs, soon to bud. WW is budding okay some fox tailing tho.
a year ago
Watered both Autos 1 L each at 5.8 Ph the white widow is budding pretty nice I decided to remove all LST ties and stem stake to try to even canopy the blueberry is finally showing more white hairs but still growing taller will adjust more tomorrow.
a year ago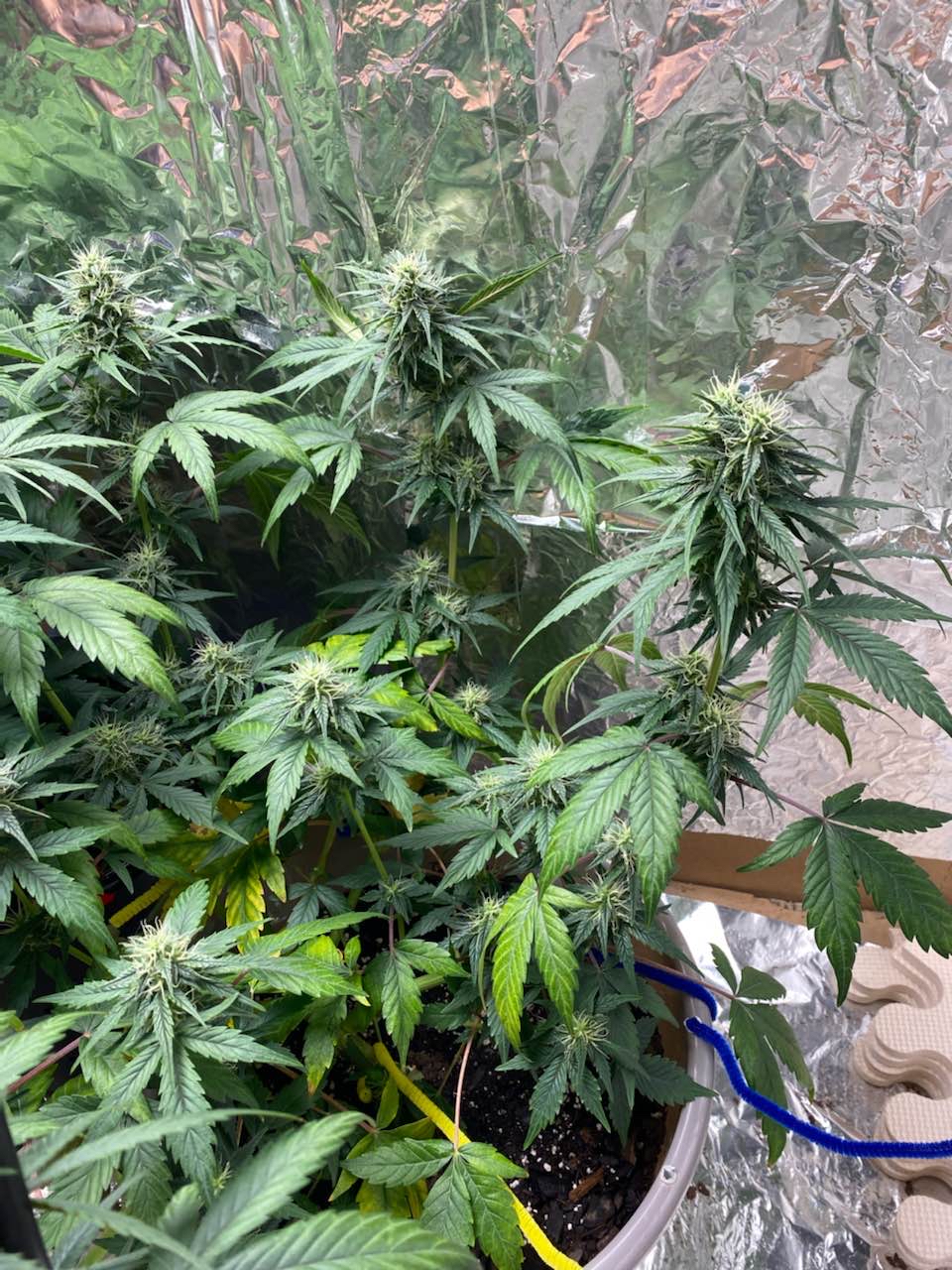 Fed both autos 1L of Ph 6.38 7th week of nutrients at 75% strength. in 5th week of flower. The one flowering is getting yellow leaves below. And the blueberry is not flowering been in pre flower(showing white hairs) for 5 weeks… might go to 12/12 for a week then switch back?
a year ago
I watered yesterday 1L each at Ph 6.06 about 20% runoff. I forgot to take pictures yesterday. Some of my lower leaves are turning yellow not sure why.. and the left plant has been in pre flower for several weeks and idk why they both started getting white hairs at same time but only one continued to go further in flower (white widow)
a year ago
pjizzle My bad it's an auto I dk? Maybe ine is a ohoto
View 2 additional comments
First time I didn't water early enough and she wilted .. there almost back to normal. I fed them 1L each at 6.3 ph at 75% strength of FF nutrients. Some of the lower leaves have turned yellow I took the worst ones off… I hope it's not gonna be a issue so I gave it a lil more nutrients hopefully that helps.
a year ago
Help! -Please Read-. Has anybody grown these Autoflower strains. Blue dream, Bloody🩸skunk Or Gorilla glue? Any certain seed bank carry these strains with nice genetics? I planned on getting 🥇Blue dream from ILGM "always wanted/nice sativa" I've only found 🥈Bloody skunk on seedsman "I've seen a few people's grows and there usually a beautiful dark color if you get lucky with colorful pheno ig" as for 🥉Gorilla Glue I'm not sure where to get yet it's on most seed banks sites but I've read it's about 50/50 sativa Indica. Any advise or input would be appreciated!!!!🔵✨🩸🦨🦍🖌
a year ago
Prodigy It's depends which strains you prefer if you like a Hybrid that's sticky asf with a higher THC count Gorilla Glue is all of those. 207 Genetics, Barney's Farm, ilgm, Crop King, seedsherenow all have good genetics that can grow some good bud, personally used them all and results differ depending on what you do as a grower.(googling those names like that will bring you to their main sites).
growin4thepham Fast buds is great. I'm growing gorilla glue right now from ILGM. They are awesome genetics
Prodigy 207 Genetics has some of the cheaper Auto seeds I've seen, if you plan on buying a lot of different kinds for price range only I'd put them top of your list (The downside is they don't have the guaranteed germination thing a lot of these places do, the plus side I spent $250 with them once and got 11 extra seeds of various types of cannabis, You will always get freebies or at least I have)
View 2 additional comments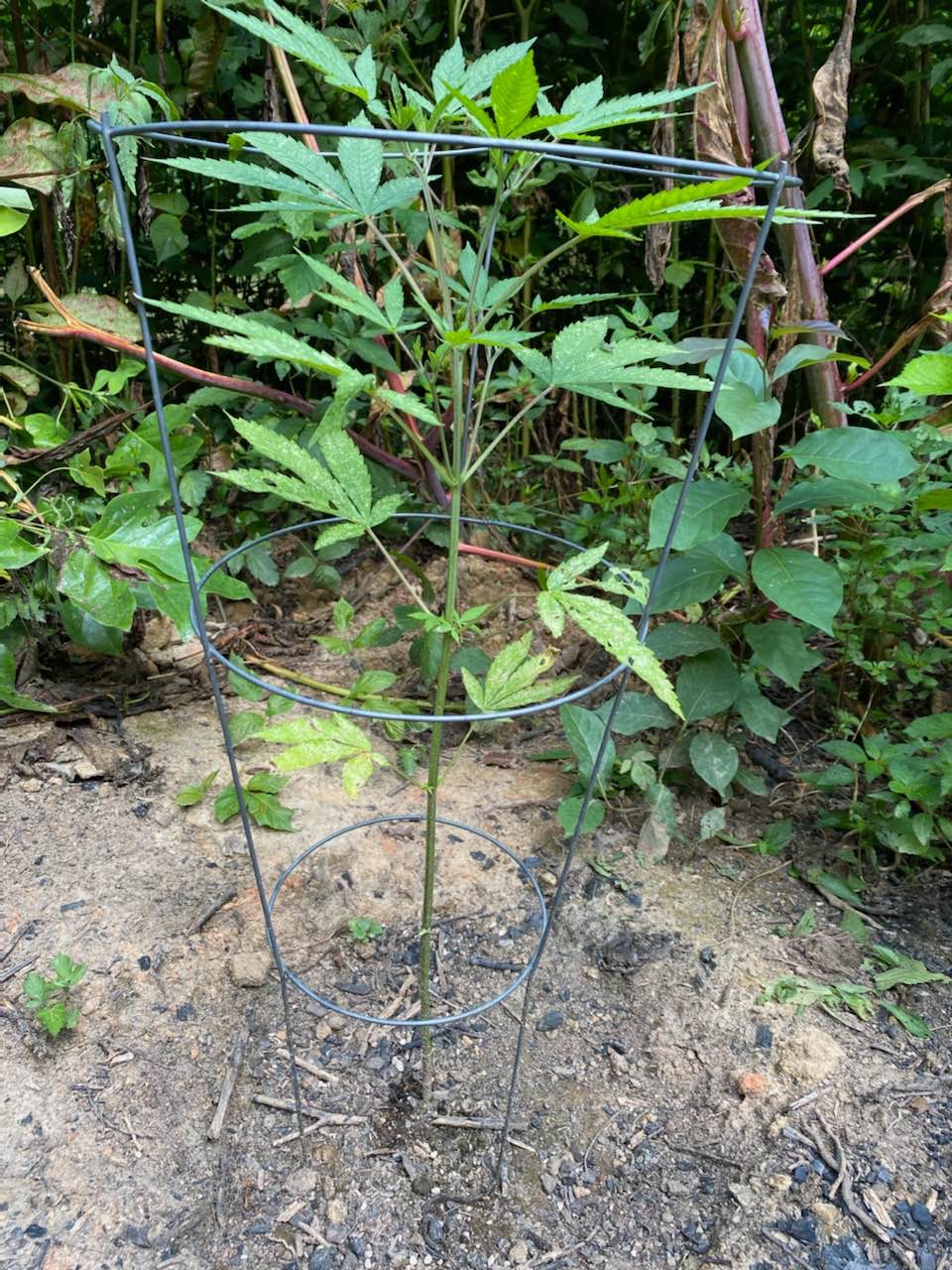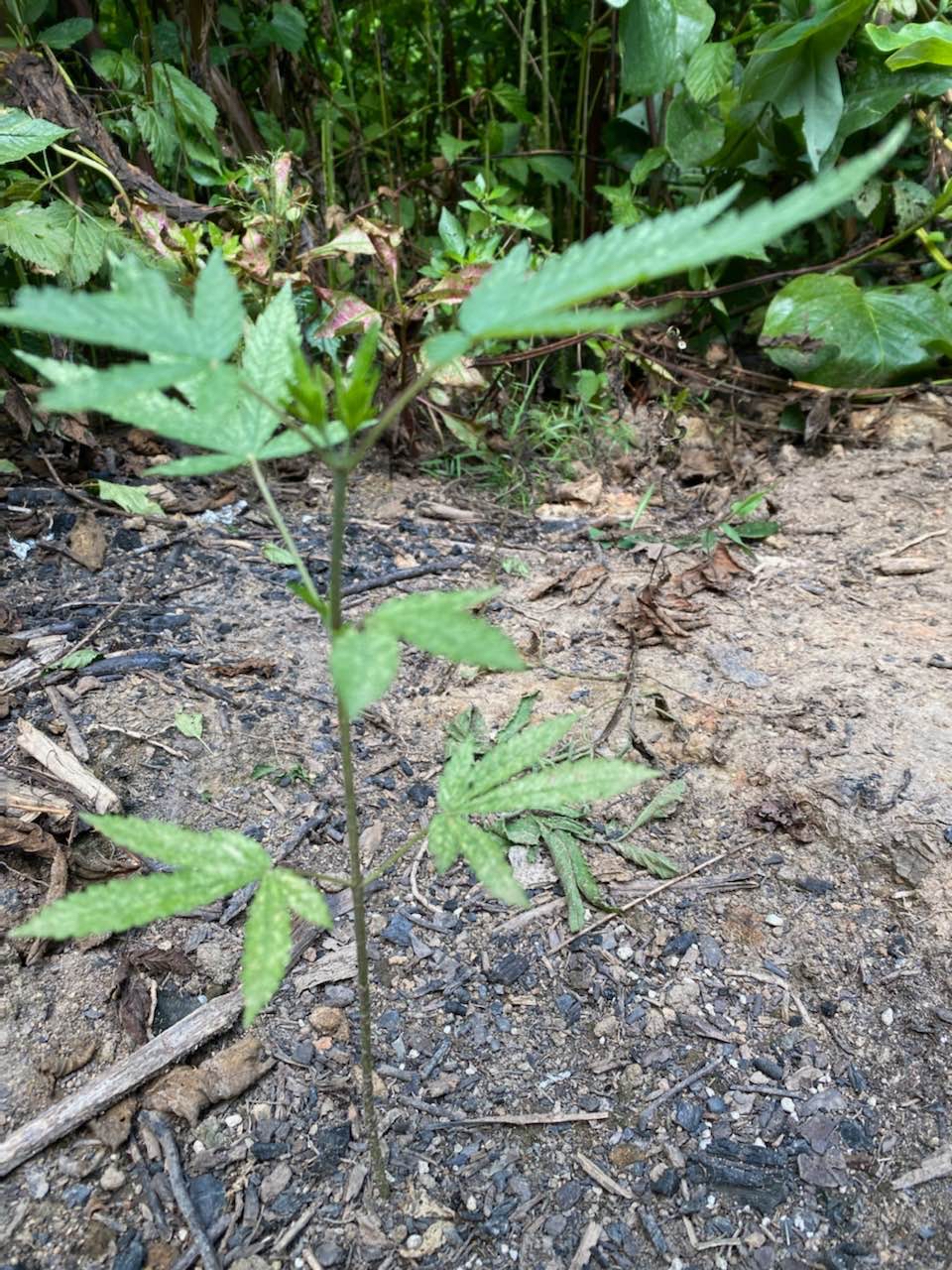 Yo does anyone know why these plants leaves are like that ? Been like that ever sense they was put outside photo bag seed. In Ffhf soil mixed with organic soil. Topped twice and the smaller one topped once. Idk this is first try outside trial.
a year ago
Watered them both 1L at 6.06 Ph Distilled
a year ago
HELP! ADVICE WELCOME. What is the best online seed bank to get from if I live in the US.? I've bought from crop king seeds.
a year ago
nobuddyatall HomeGrownCannabisCo & SunWest Genetics have both been successful here.
Blazin Fiend I was thinking of trying ILGM next tbh . I've heard of SeedsMan before I think there cheaper? I'll have to checkout southwest haven't heard of those 2 banks.
View 12 additional comments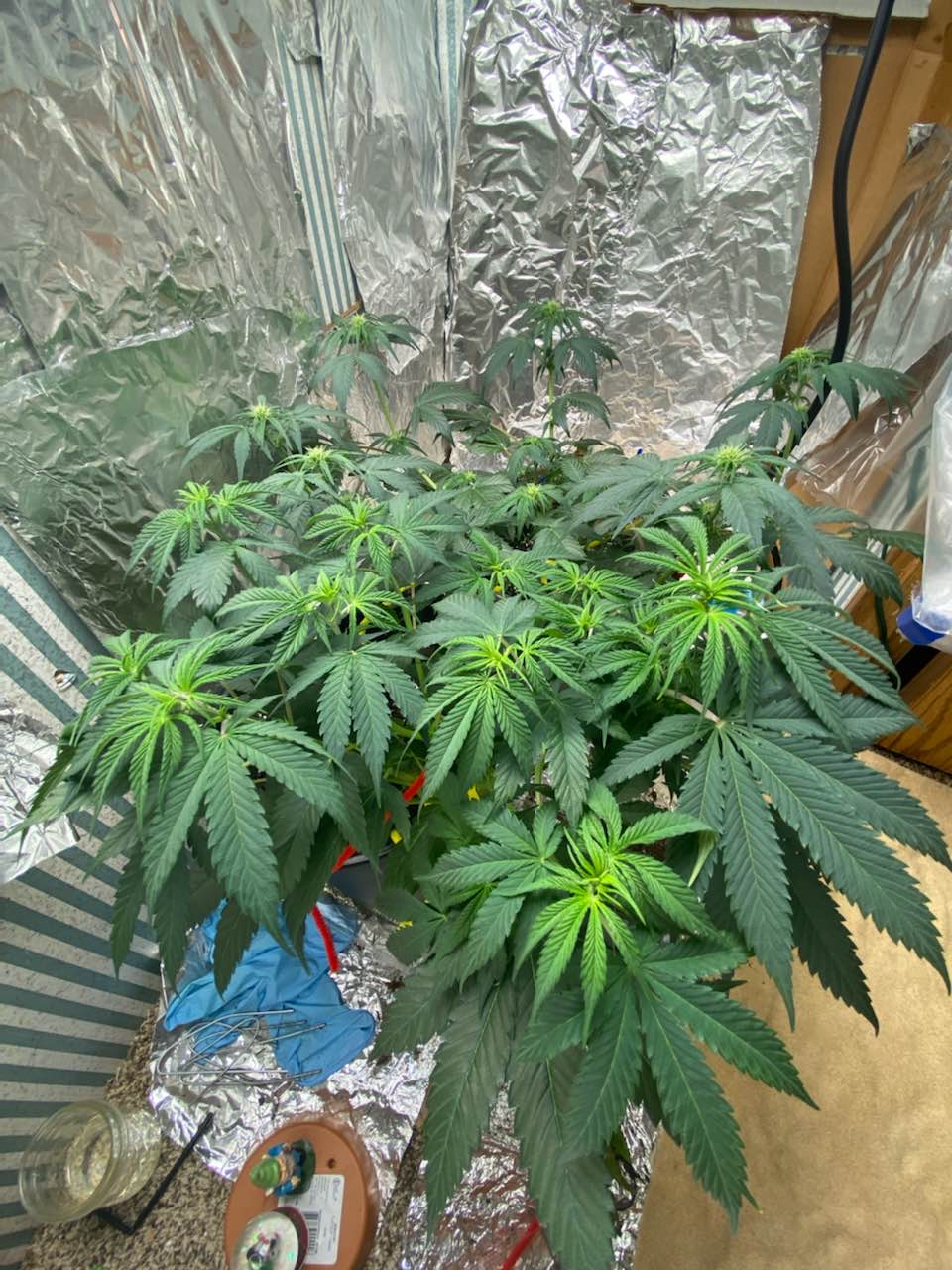 Fed both 1L Ph 6.38 ones compacted one is really spreaded out; a lot of LST 💧🩸🔮📕
a year ago
cannabri Nice plants. They sell mylar sheets pretty cheap at some hardware stores. It's safer than aluminum foil. Like less than $3 for 6 feet.
Blazin Fiend Thanks and word okay yeah I just been had tinfoil in there awhile now lol I figured it was better then just the striped wall paper . I think I'm gonna paint it Matte white or flat white. I heard that's the most light reflective color of white .
View 2 additional comments
Watered both 1L of 6.0Ph ,trying to keep the canopy even . The white widow is better LST and spaced out and it also is showing more white hairs then the blueberry. Still my best so far, I am happy with it I'm learning.
a year ago
Fed Nutrients about half a gallon between the 2 outside PhotoPeriod bagseed. The other one is staying a lot smaller. Topped the bigger one at like 5th node last week but forgot to take picture.
a year ago
One was slightly more dry then the other . Decide to water less this time back at .5L each. Trying to keep there canopy even as I can it's kinda difficult at this point. I've grown a few times but like with 20w light... this time I think I can actually get some bud to help keep me sober !
a year ago
Slightly raised light. Adjusted some LST got the right one opened up more . Getting bushy might pluck a few leaves blocking bud spots idk..Watered them both 1L biggest watering yet at 6.3 Ph . First time having a lil bit off runoff come out of bottom. I think the runoff shows the soils ph? The one on right blueberry had 5.8 ph runoff and left Widow had 5.2 runoff Ph pretty sure that's good.
a year ago
First sign of pre flower!:) I was getting worried about these Autoflowers.📦🧞‍♂️✨💡⏲💧🌱🔥
a year ago
Fed them both .5L of Ph'ed Nutrients. WW(left) is doing well with LST. Blueberry(right) Is now fully recovered from main stem snap. Yeah yuhh
a year ago
Started giving 3rd week or nutrients I plan on mainlining the right one . Hopefully the left one has a growth spurt .
a year ago
Watered with .5L each
a year ago
The one on right the blueberry broke during LST... both fed .25L of Nutrients. I hope the blueberry can come back from this .
a year ago
moneymike1983 They're pretty resilient from what I can tell. If anything was still attached at all, I believe it will recover
Watered both .35L . Lowered the light from 24-26" to 21.5" and turned power up to 60% will adjust as needed.
a year ago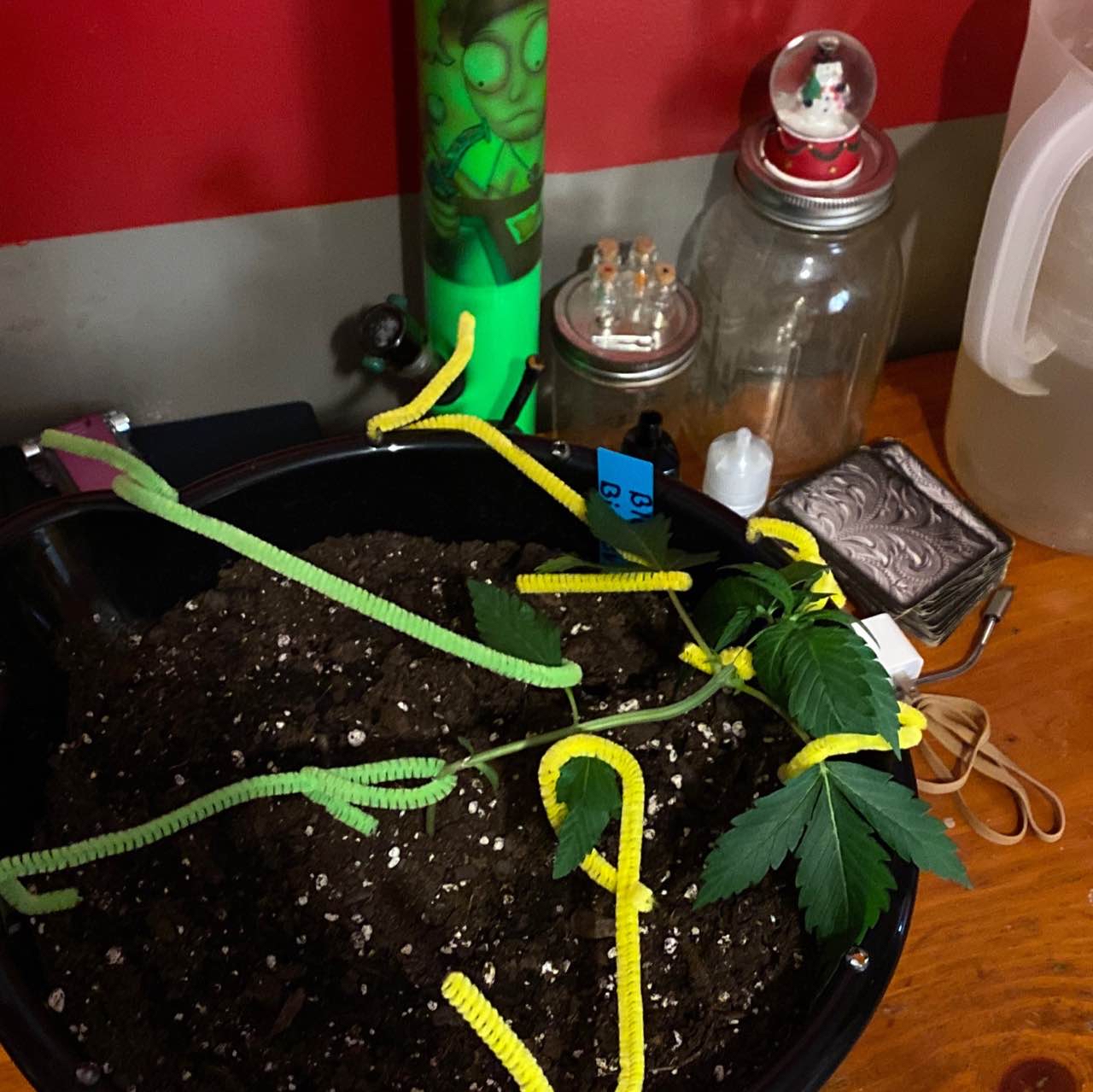 Re adjusted LST day 2. I hope I'm doing alright .
a year ago
auto active Haha bro you don't tie the leaves, you tie the bud sites (the 1 that comes between main stem and leave) and is that even under a grow light?
Blazin Fiend I tied down everything . And I just got my grow light a few days ago .
View 2 additional comments
21 days sense planted not sense sprouted. Anyways I top dressed them just a lil and watered them .25L . They seem to like the new light and soil;) #GhettoClosetGrowFtw
a year ago
Started my first LST on one of my closet Autos. First time ever doing LST I think I did okay ?
a year ago
June 4th is a happy day ! Can't wait to see how much better the ts-1000 150 watt does compared to my blurple lil light!:)
a year ago
stltryn2 I'm looking to get the Mars hydro ts2000 so I'll be watching to see how they do for you
Fatman I got my ts200 about a week ago and I am liking it so far.
View 2 additional comments
Started 2 bag seed photos outside about 3 weeks old watered about .5 gallon each
a year ago
Watered both .25L
2 years ago
White widow broke the soil .
2 years ago
Put 3tsp of big bloom in Gallon of water . Watered both of them with .5L
2 years ago
Blueberry sprouted still waiting on the white widow .
2 years ago
Hopefully a start to some great Auto harvest!;)
2 years ago