Nana Glue - AutoPot
Square One Genetics 🧬
Square One Genetics' Nana Glue run. Feeding Crop Salt at 2-2.3EC, Mr. Fulvic and Power SI
Trimmed and bagged it up yesterday.
3 months ago
And we hangout for a little now….
4 months ago
crit#2 Man that looks like some fire 🔥! Congrats
loudpak23 Where did buy that hanging bar for the plants
View 1 additional comment
Chop day for this gyal. Probably get to it later this afternoon.
4 months ago
Fading on still. Keep pushing back the cut date…maybe tomorrow now??
4 months ago
Caliban All right, What do the tri-combs look like?
View 4 additional comments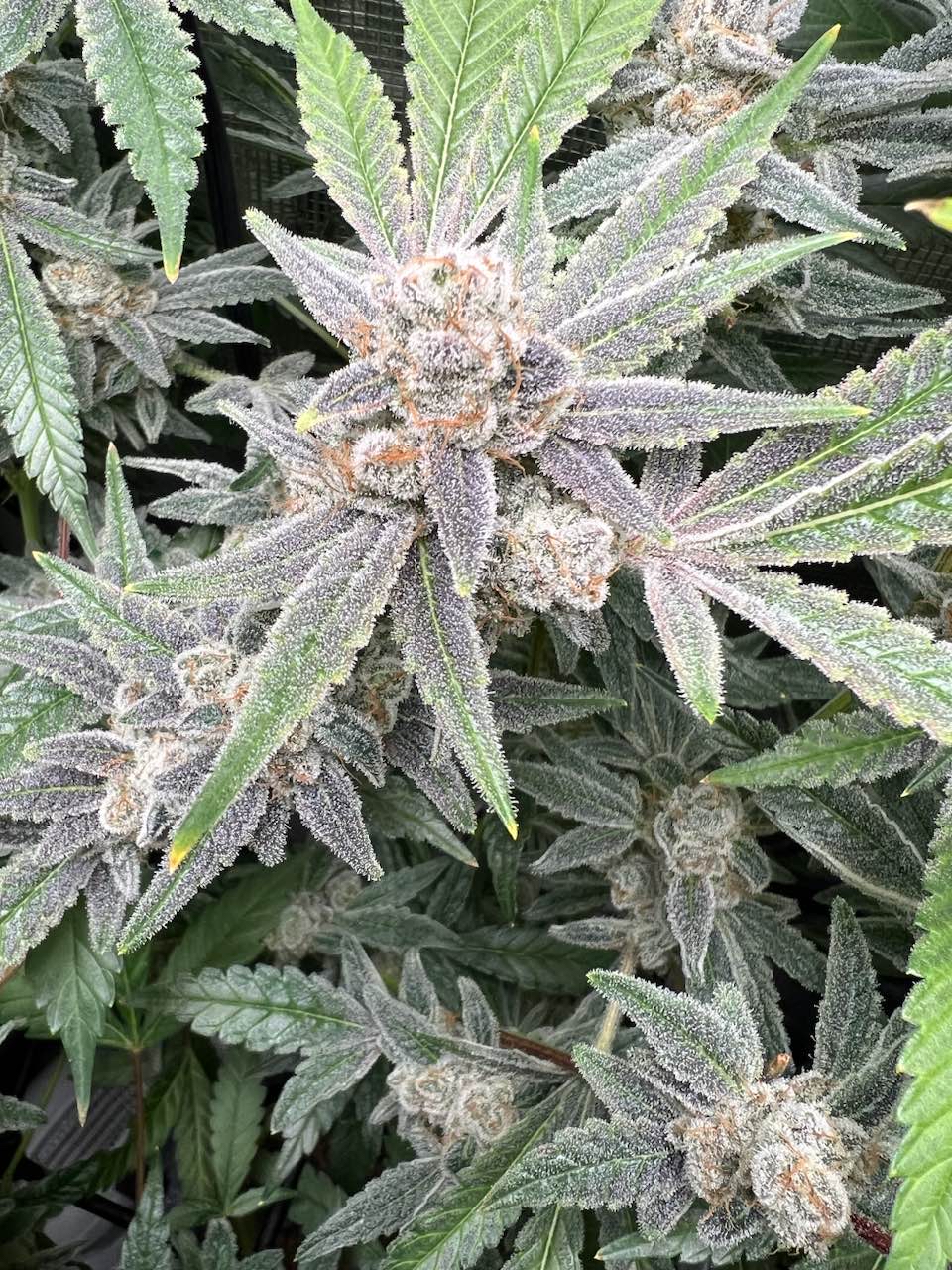 Might chop her tonight. We'll see…
4 months ago
Few ambers popping up here and there. Another week and she should be ripe for the picking.
4 months ago
Saw what I thought to be a nanner on this cola so cut out the spot and I'm hanging this as a tester to see what we got. *update: no seeds and flower smokes well
4 months ago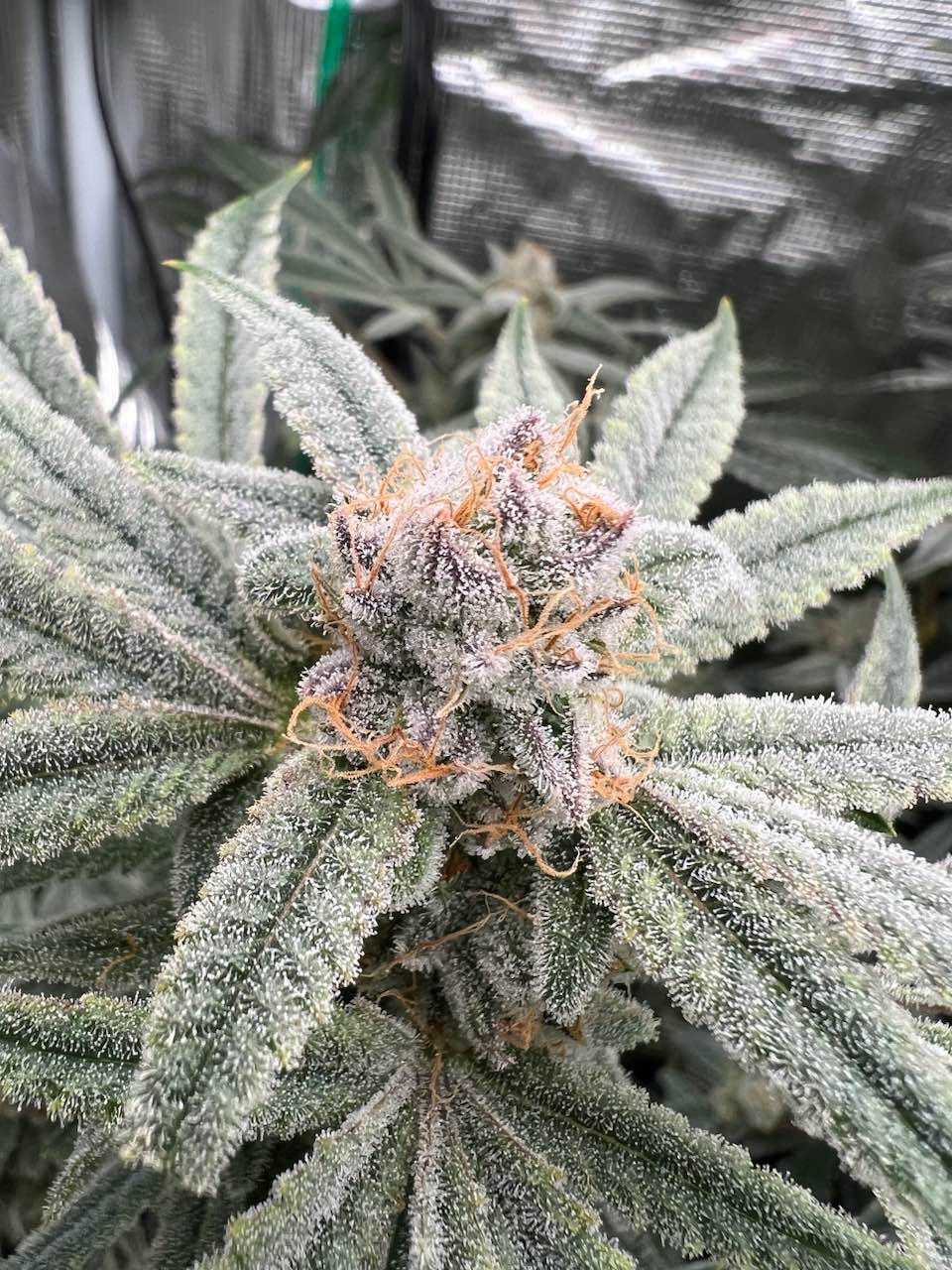 GrNadeGrade When the creator asked how much frost ❄️, it simply answered 'Yes'.
ZaddyXL Omfg is this whole plant a nug at this point?
View 3 additional comments
Going to start Crop Salt Cake on Thursday as I'll be gone for the weekend.
5 months ago
No new nanners as of now, so that's good news. Plant seems to be doing well.
5 months ago
Found 4 nanners now…will be picking what I see and then letting rest finish. Too late to start over now 😞. Hopefully she's sterile 😜
5 months ago
Still truckin along
5 months ago
Frosty but doesn't smell that strong yet though it's getting better.
5 months ago
Always frosty 🥶
5 months ago
Think I'll boost the EC up on the next res fill. Looks like she'll be able to handle it just fine.
5 months ago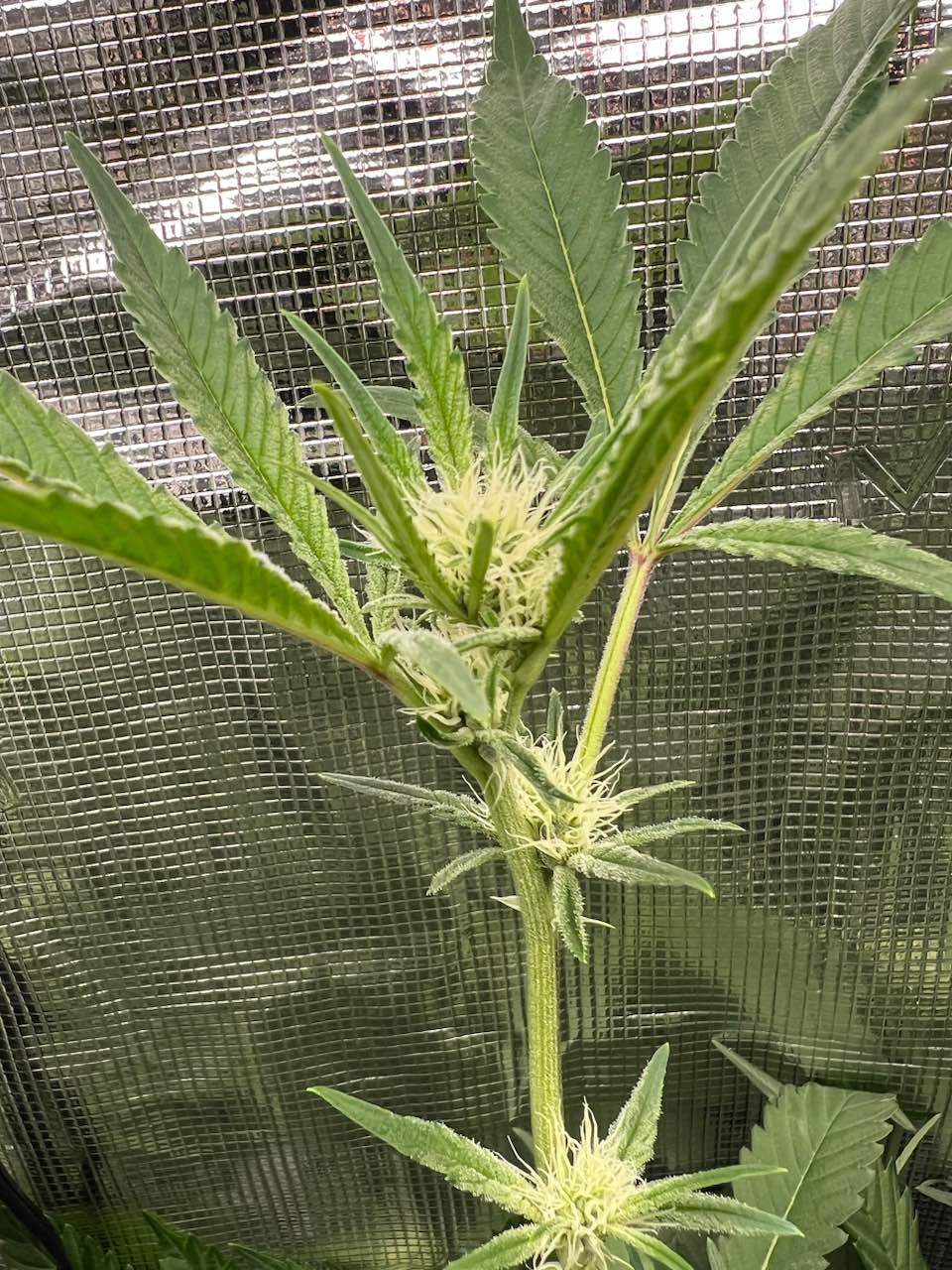 Should be gaining size any day now.
5 months ago
Today I started Crop Salt Bloom @ 2.4ec and PowerSI Bloom at 1ml/gal. Plus super cropped last night.
6 months ago
loudpak23 This happened to me they where falling after defoliation
View 4 additional comments
And awayyy she goes…
6 months ago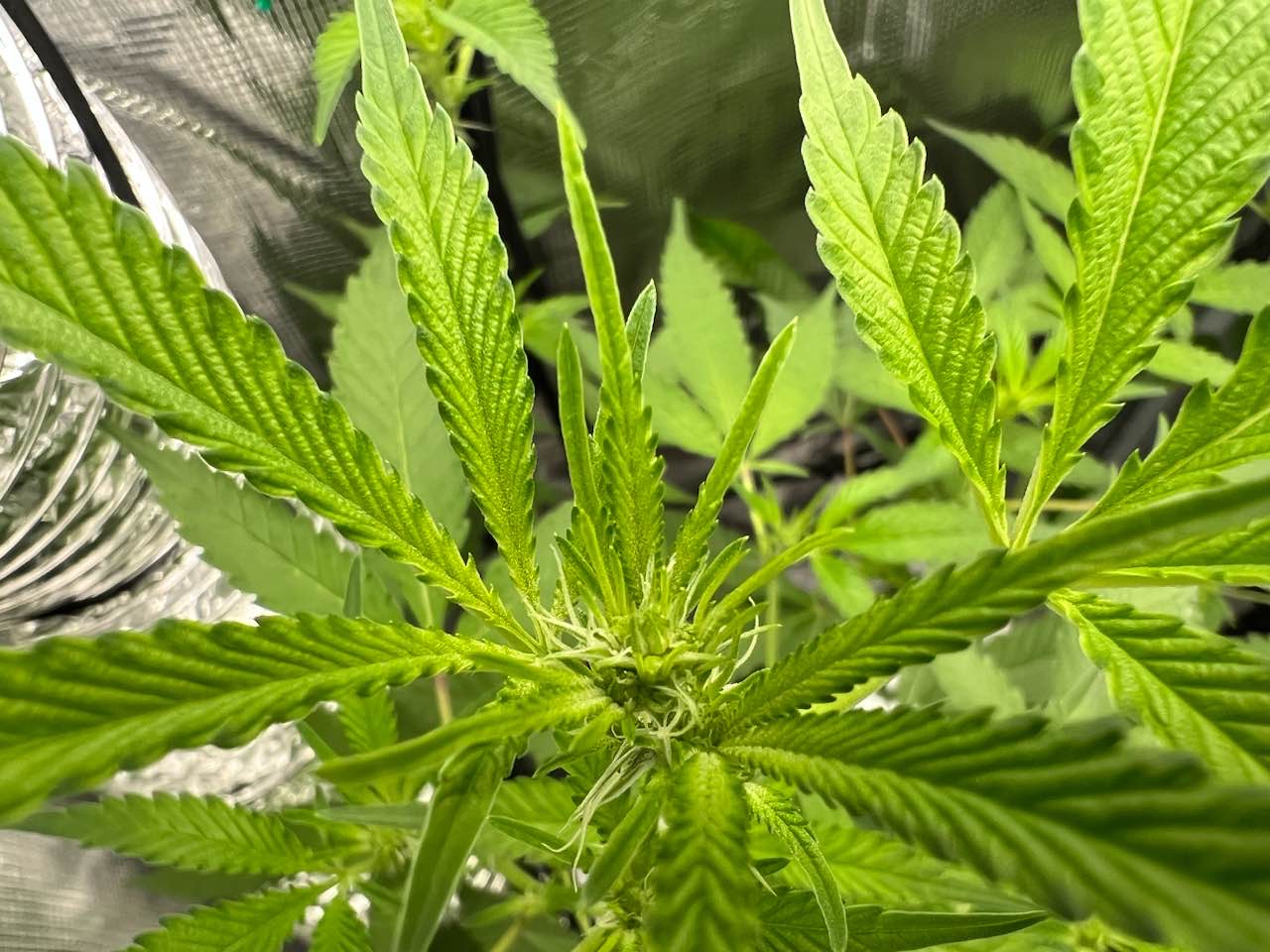 Flowering and not that bad of a stretch so far…silica maybe holding her in check?
6 months ago
Few pistils showing and stretch is on…
6 months ago
I'm SUPER excited now to see which pheno I get off this girl. She is wreaking of garlic!!!
6 months ago
Started 11/13 light schedule on day 72
6 months ago
The Chronik King 👑 It's technically set at 62% but it drops so fast whenever I open the tent door.
In her new 2.2gal AutoPot in the 2x2
6 months ago
Topped her once and she is rocking it. Soon as the Gelato25xDosidosxBBC is done she'll be put into flower.
7 months ago
Bent her over a tad to allow some light to shine down. Looking good so far.
8 months ago
Chronic King Looking forward to running more of his genetics. Have some Mendo Nights to hunt through too still.
Off to the races now. Feeding full strength nutes with the addition of Power SI this run.
8 months ago
Looking nice and healthy.
8 months ago
bossrussell84 I'm just about at the same point you are, hope you don't mind I've never done this before so I'm gonna follow you and see if I'm doing everything right lol
Chronic King @Heritage couldn't help myself haha. Going to roll the dice with some beans again.
View 4 additional comments
She's out of the dark damp paper towel and living life now.
9 months ago